Here's What Val Kilmer is up to after his 2-Year Grueling Cancer Battle
Val Kilmer recently hosted a fundraising party, in a rare public appearance since he announced his cancer diagnosis.
The 59-year-old actor organized the event in Los Angeles for his TwainMania Foundation, according to The Hollywood Reporter.  
"It was received so well and that was perhaps involving some new ideas that I hadn't seen in film."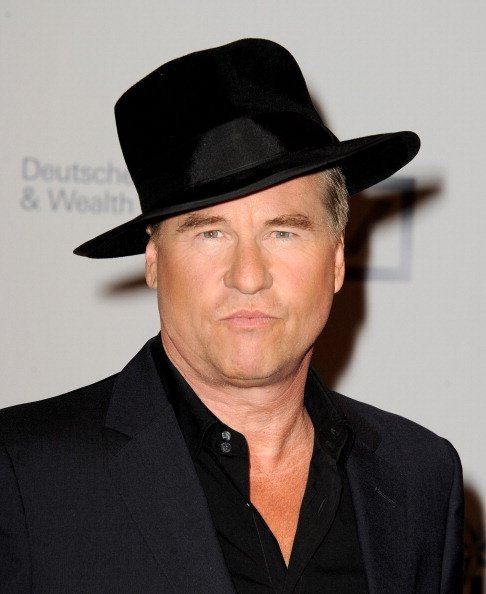 Kilmer, who confirmed that he had throat cancer in December 2017, is raising money to teach high school students across America critical thinking as well as media literacy skill and an appreciation for democracy.
The event, held at the Sky Lane mansion in Brentwood, Los Angeles on a Sunday evening was attended by hundreds of guests.
HIT ONE-MAN SHOW
Kilmer has written a feature film script about Mark Twain, which later became a one-man show that he has performed across America. His brilliant performance earned him offers to go to Broadway.
"It was received so well and that was perhaps involving some new ideas that I hadn't seen in film," he said. "So that was about 20 years ago, that's how long I've been working on it, in case you're wondering where I've been."
Fascinated with the legendary writer, Kilmer credited Twain for shaping how Americans' perception about politics, media, and race for generations.
He said: "I completely believe his impact is tantamount to the impact of rock and roll. It's that big, because it no longer matters on the radio if Little Richard was black or white, you're dancing to it. And rock and roll changed the face of America and changed the rest of the world. And I think Mark Twain's impact about race and greed is equal, in that kind of comparison."  
Twain's wisdom has been the guiding force of Kilmer's charitable organization.
RETURN TO BIG SCREEN
It was earlier reported that Kilmer will return as Ice Man in the "Top Gun" sequel. Tom Cruise is said to be returning for the main role.
Kilmer will reportedly reprise his role as Tom 'Iceman' Kazansky, Cruise's chief rival in the 1986 film by late director Tony Scott.