11-Month-Old Girl Dies after Being Locked in a Hot Car for about 16 Hours
On Sunday, a North County, Missouri baby girl was found dead in a car in Calverton Park. The police are now investigating the infant's death after the child was left for 16 hours.
INFACT DIES AFTER BEING LEFT IN HOT CAR
Baby Joseline Eichelberger, 11-months-old, died after being locked in the hot car for around 16 hours. At around 5:00 p.m. the child was found in a vehicle on the 100 block of Anistasia Drive.
COUSIN MOURNS HER DEATH
Speaking to the press Eichelberger's cousin, Lilly Belfield, said: "I feel like a piece of my heart is gone because she was a part of me." Barbara Beckett, a family friend spoke on behalf of the infant's parents.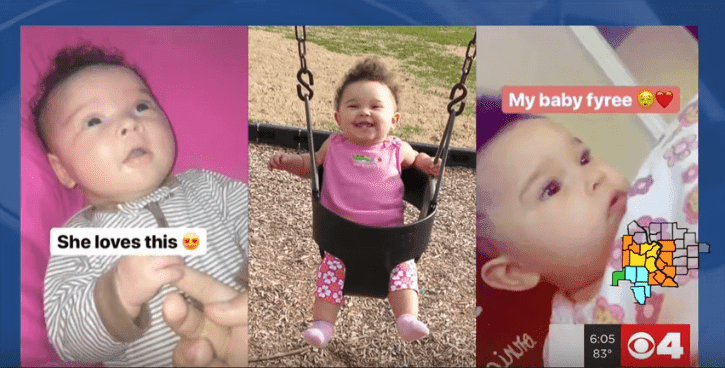 LITTLE GIRL DIED A WEEK BEFORE HER BIRTHDAY
She revealed that they were devastated by the loss. Her parents had intended to celebrate the little girl turning one over the weekend, but now they're in mourning and need to prepare for her funeral instead.
Beckett emotionally stated: 
"You have two young parents. One telling one to get the child and other telling the other..you know mistakes are made. It's a nightmare, they are traumatized. They can't stop crying."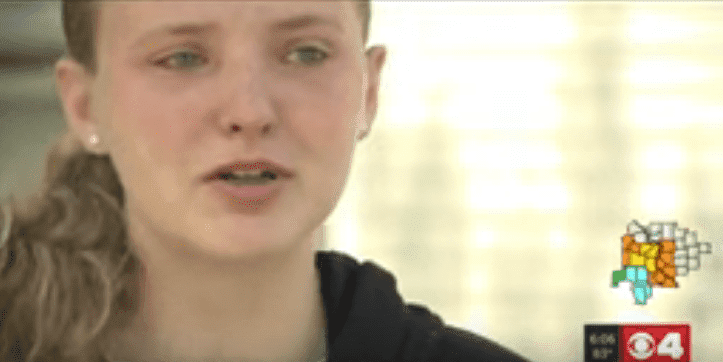 INFANT WASN'T RESPONSIVE WHEN FOUND
The infant's grandmother, Michelle Eichelberger, was the one who discovered her in the afternoon; unresponsive in the backseat of her parents' car. Reports revealed that her parents left her behind in the car late on Saturday after the family came back home from a night out.
On Sunday, the temperatures in St. Louis reached 79 degrees (26.11 Celsius) leaving the baby with no chance of survival. The Florissant Valley Fire Protection District were called to the scene where they found the girl wasn't breathing.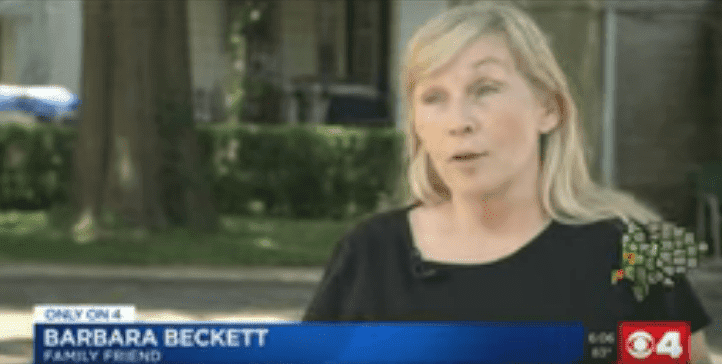 "THEY WOULD NEVER MEAN TO KILL HER"
Unfortunately, they were unable to revive her. Friends and relatives have supported Eichelberger's parents stating that they'd never intentionally leave her in the car.
Belfield tearfully shared: "They didn't mean to do it. They would never mean to kill her, harm her, nothing like that!" The infant's grandmother has set up a GoFundMe page for donations towards the funeral. 
Authorities say this 11-month-old Missouri girl has died after being locked inside a hot car for 15 or 16 hours. https://t.co/KMDL4VbDPH #KAKEnews pic.twitter.com/e6yfypm4mJ

— KAKE News (@KAKEnews) June 5, 2019
VIGIL WILL BE HELD TO HONOR HER 
She also revealed that a candlelight vigil would be held on June 9 for Eichelberger. The date would have been the little girl's first birthday.
Police haven't arrested anyone and they've spoken with two persons of interest. They are investigating the incident with the help of the prosecuting attorney's office.
Authorities have warned parents to be vigilant about leaving their infants and children inside cars as the weather gets hotter.
SO FAR, 800 CHILDREN HAVE DIED FROM HEATSTROKE
According to NoHeatStroke.org, eight hundred children have died while left behind in hot cars since records began in 1998. The 800th child was a 4-year-old boy in St. Paul, Minnesota.
The child was found dead after he was left alone for hours in a hot SUV while his father was at work.