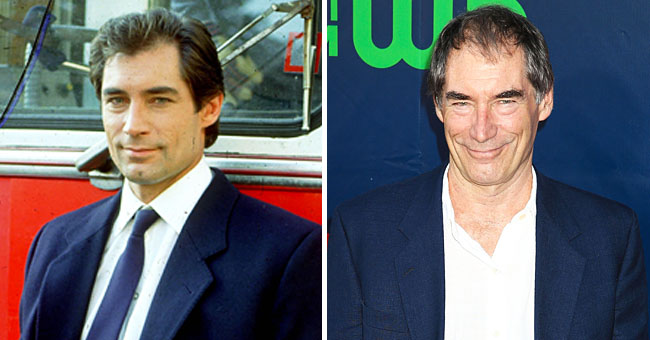 Getty images
Timothy Dalton of 'James Bond' Fame Spotted Kissing a Chic Woman during a Stroll in Italy
Timothy Dalton of "James Bond" was spotted in Italy kissing a chic but mysterious woman, and his relationship history is as intriguing as his life in the epic movie.
Timothy Dalton of "James Bond" fame, showed he still has "Game" in a recent photo of him kissing a chic woman while in Florence, Italy. The actor and the unnamed woman walked the streets of Florence smiling, and looked casual and fashionable.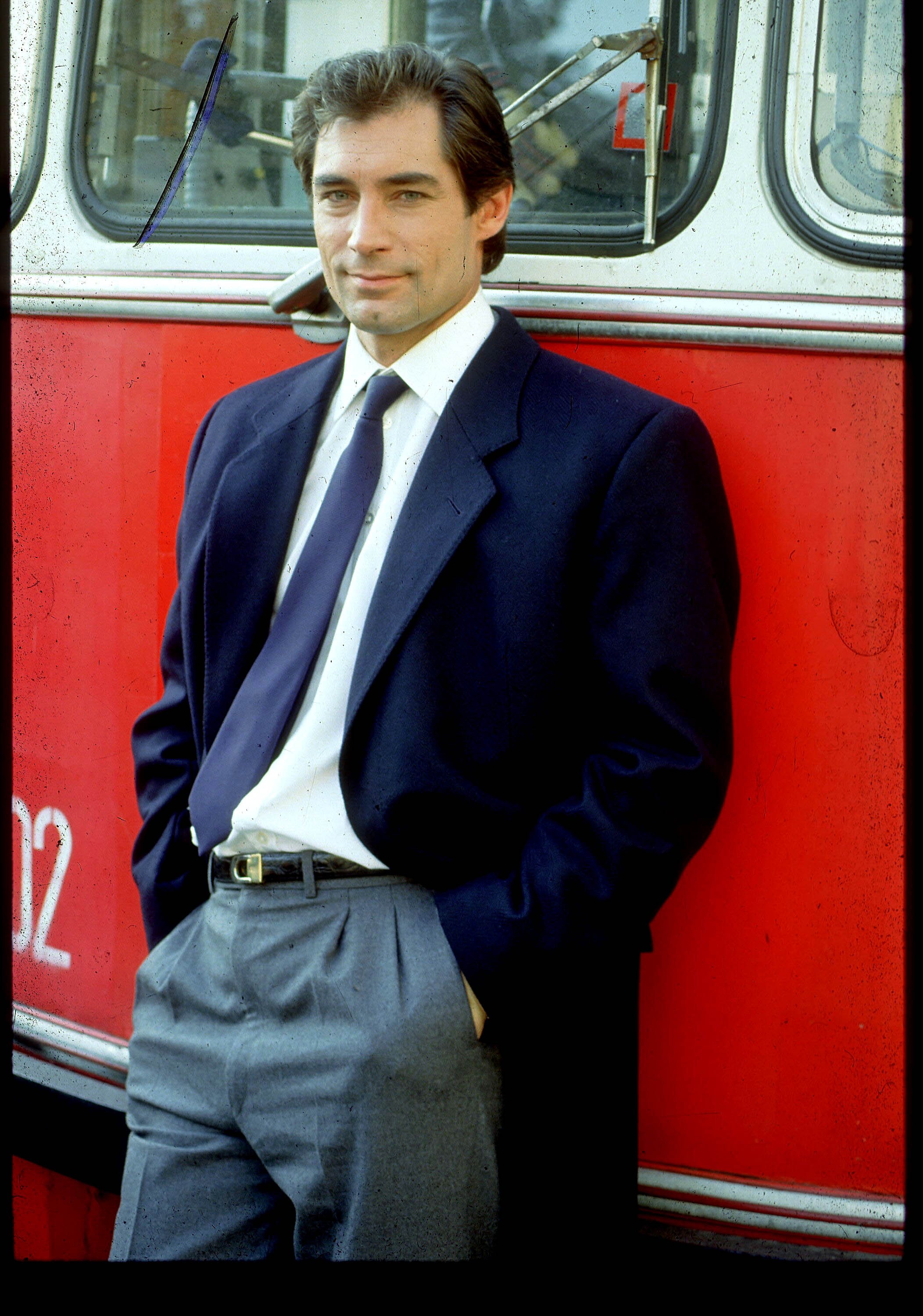 Photo of Timothy Dalton | Photo: Getty Images
Dalton dressed in a pastel blue shirt, baggy black shorts, and silver trainers. His unnamed lady love looked elegant in a beautiful print fuchsia and pastel dress. She also had on a cream-colored fedora hat and sneakers.
The couple looked happy as they walked beside each other, and shared other forms of PDA, including hugging. The unknown lady is the first woman to get linked to the actor in recent times.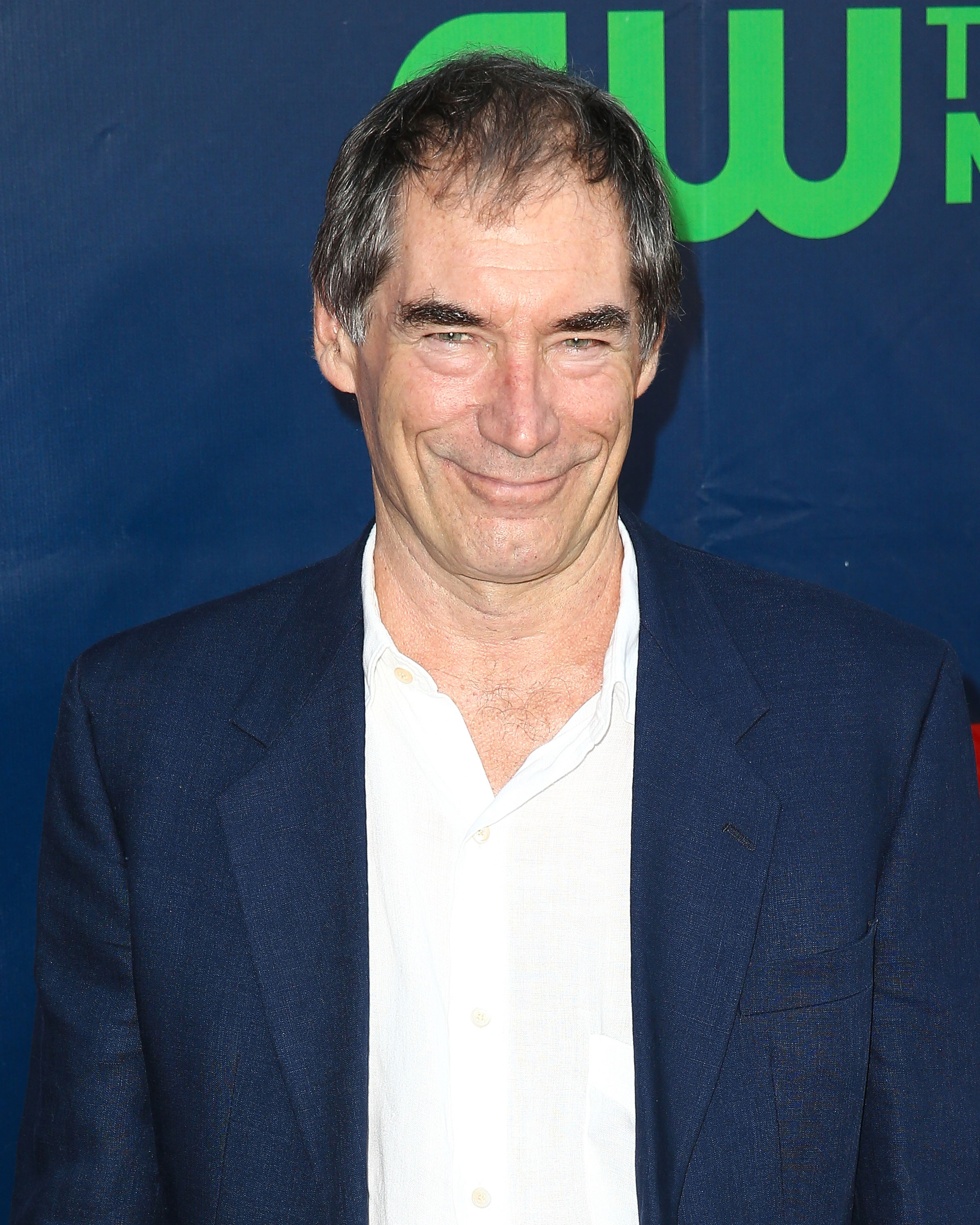 Photo of Timothy Dalton | Photo: Getty Images
Back in the days when his acting career thrived, he had a lot of women vying for his attention and only got close to tying the knot twice. Dalton had a relationship spanning 15 years with actress and his "Agatha" co-star — Vanessa Redgrave.
They were engaged during that time until they went their separate ways in 1986. After Vanessa, the "Scarlet" star dated Denice D. Lewis, but the relationship didn't last long. Next, he had a relationship with Whoopi Goldberg, and they were together from '90 to '91.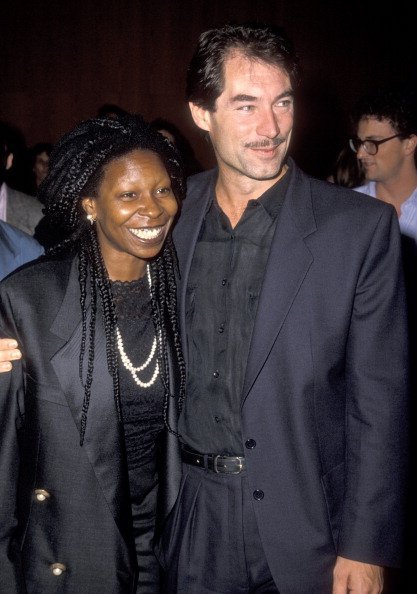 Timothy Dalton and Whoopi Goldberg attend the Sixth Annual International Women in Film Festival | Photo: Getty Images
The next significant relationship Dalton had was with the Russian singer and model, Oksana Grigorieva. Oksana moved to England in '91 and worked as a governess for a wealthy family.
The son of the woman she worked for took an interest in her and helped launch her career in music and modeling. A few years after her migration, the singer met Nikita Mikhalkov, whom she worked with as a translator, and he introduced her to Dalton.
Dalton and the singer started dating in '95 and got engaged. Their relationship produced a son — Alexander Peter — and although the "007" actor once claimed he was not the father, he later described fatherhood as the "Most wonderful miracle in the world."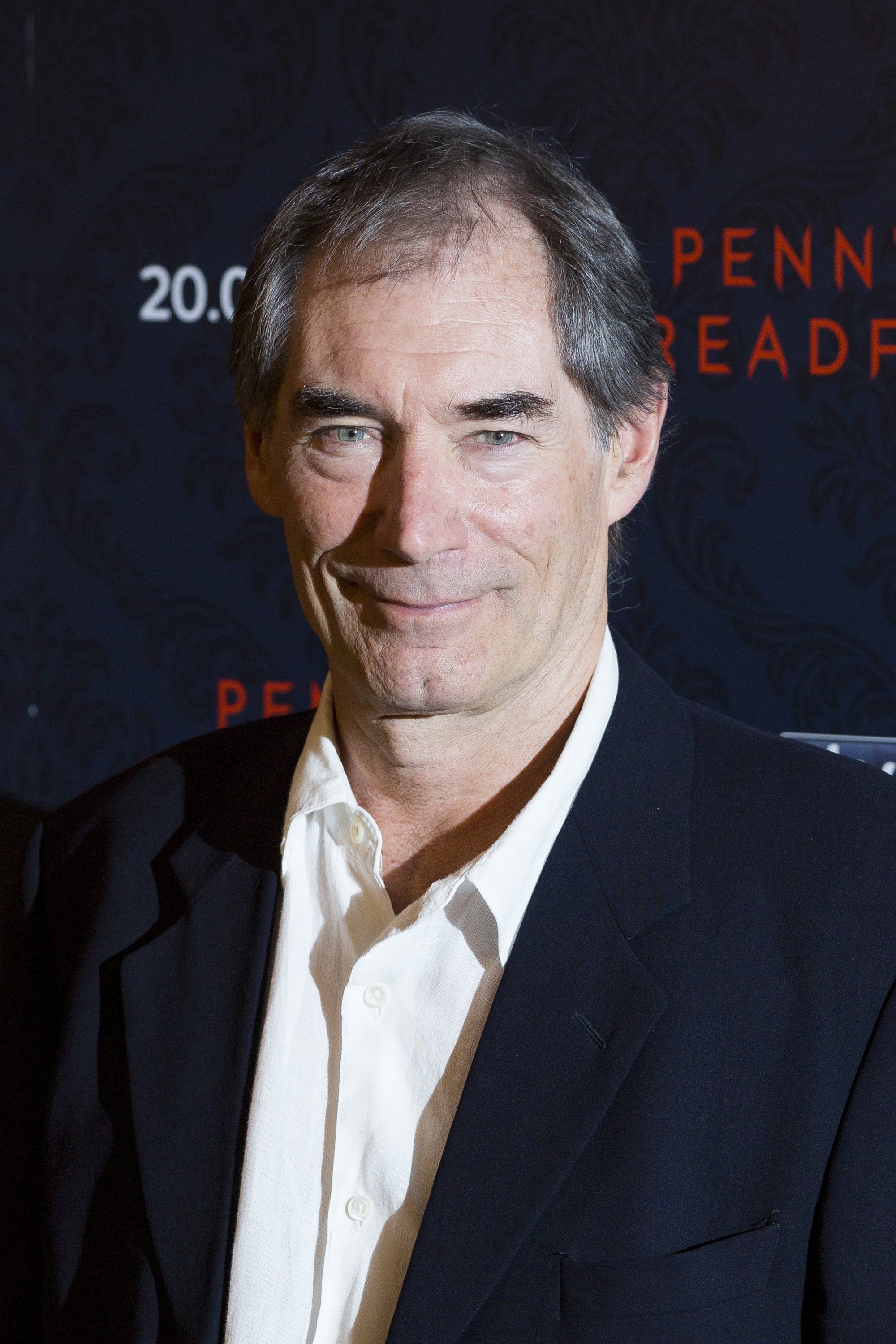 Photo of Timothy Dalton | Photo: Getty Images
The 73-year-old actor separated from Oksana in 2003, and she seemingly disappeared from the limelight. Dalton's most important role remains playing "James Bond" in "Living Daylights" and "License To Kill" in "87 and '89 respectively.
He continues to act in minor roles and recently voiced "Mr. Pricklepants" in "Toy Story 4;" it comes out this June.
Please fill in your e-mail so we can share with you our top stories!