Kirk and Anne Douglas: Star Couple That Outlived Infidelities, Cancer, and the Loss of a Child
Kirk and Anne Douglas had an unconventional marriage that allowed them to stay together in what is undoubtedly one of Hollywood's longest marriages.
Kirk Douglas met fellow movie star Anne Buydens on set of the film "Act of Love" in 1953. Both were involved with someone else at the time. Anne was married, but only so that she could remain safe during World War II. 
Kirk, who was already divorced from Diana Douglas, was now secretly engaged to Pier Angeli. In their co-written book "Kirk and Anne: Letters of Love, Laughter, and a Lifetime in Hollywood," the two gave insight into their shared story.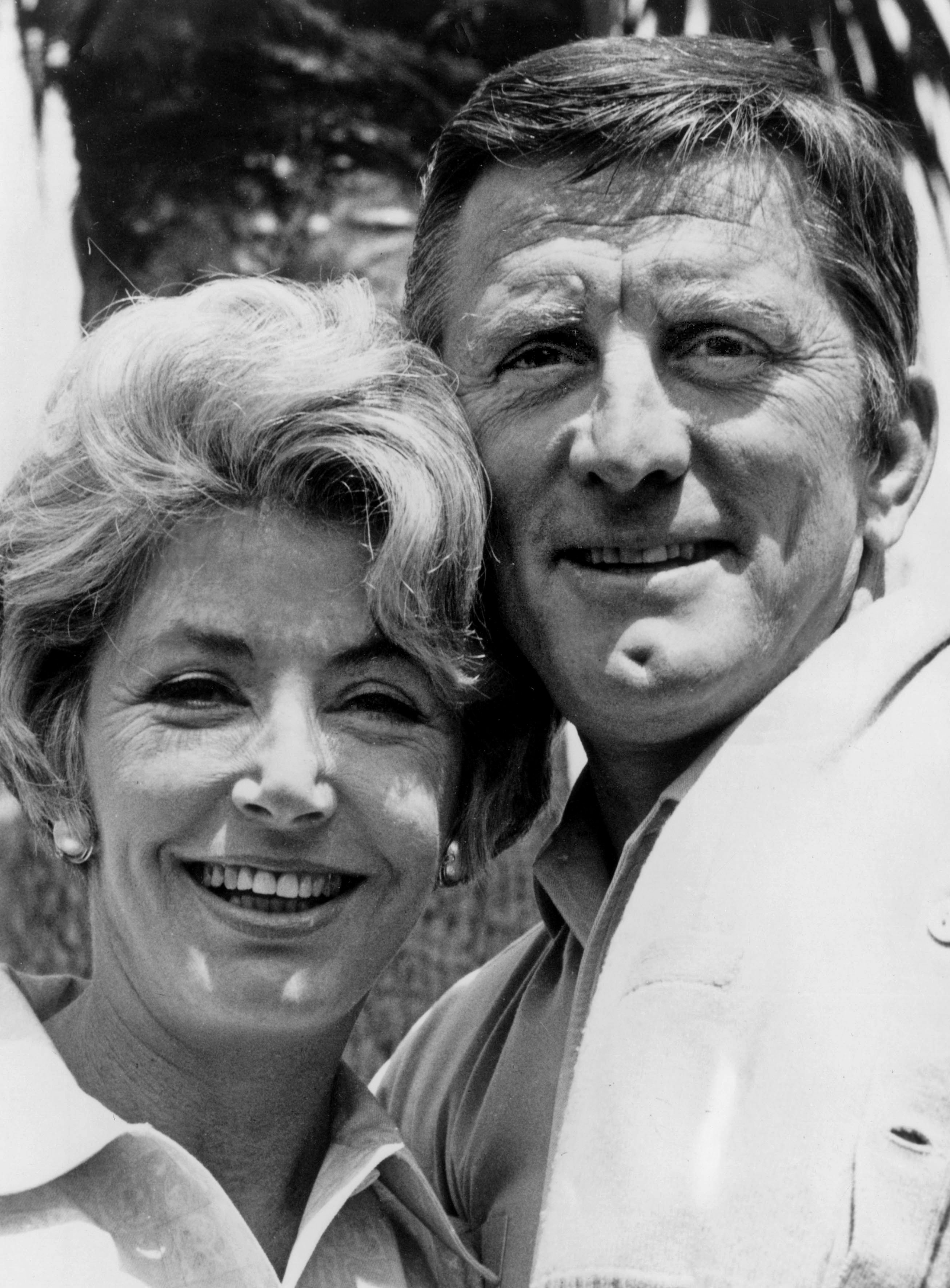 Anne was uninterested at first
The 100-year-old recalled when he first asked his future wife out on a date, to which she responded something like, "No, thank you. I think I'll go home and make myself some scrambled eggs." 
For that, Kirk called her "the most difficult woman [he'd] ever met." In his version of events, Anne was simply too tired to go out with him. As it turned out, Kirk was able to build a stronger connection with the actress.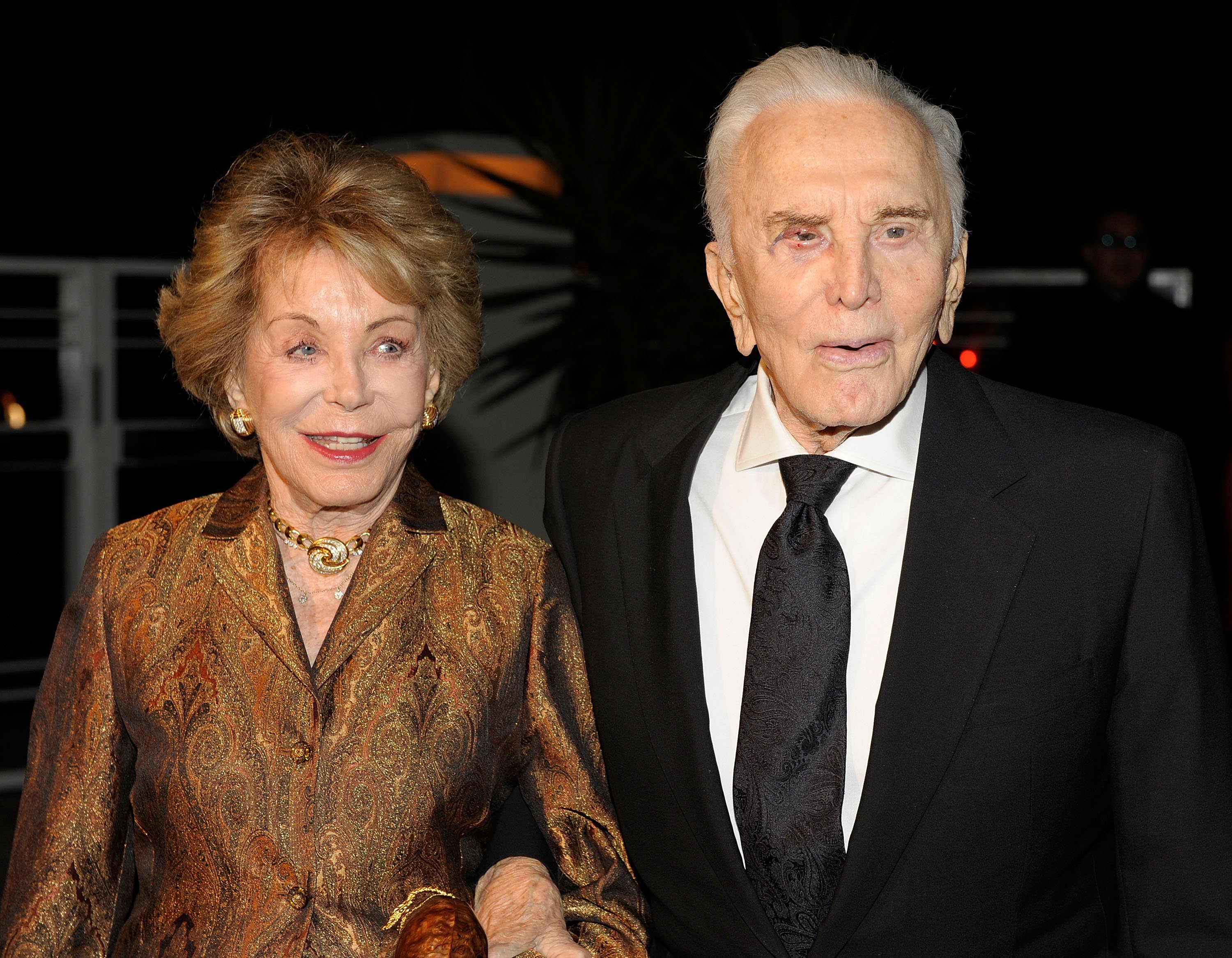 They were friends initially
The two began talking, and since Kirk was no longer trying to win her over, he started listening and actually learning about this woman, he explained. Once, he invited her to a charity gala at a circus. 
Anne described how Kirk scooped up elephant dung, which was what really impressed her at the event: 
"That's what got me. It was not only funny, it was showing me that he was able to do things that are not expected from him."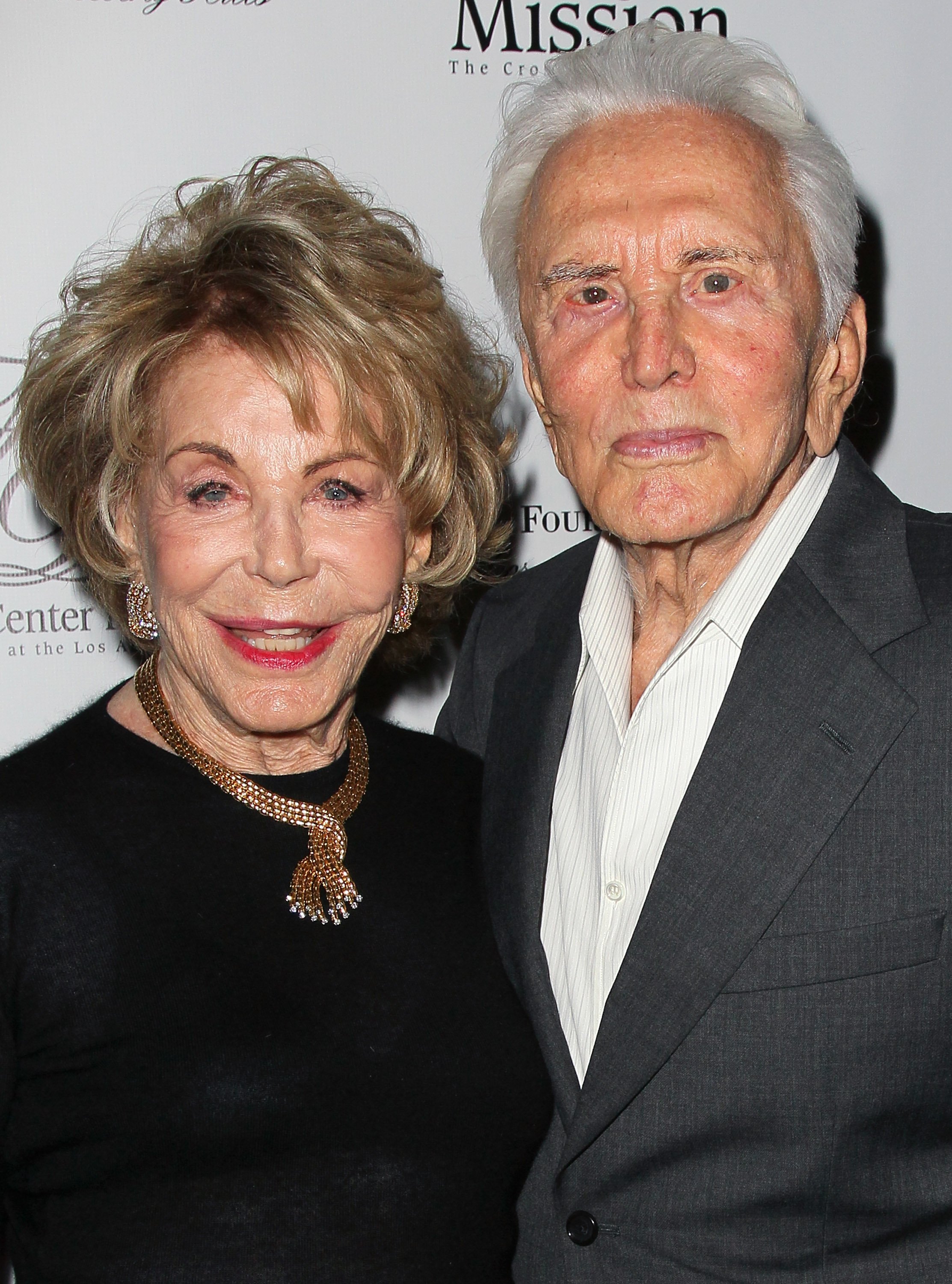 Kirk couldn't lose his love 
In January of 1954, Kirk broke off his engagement. By May, he and Anne got married in Las Vegas when the actress threatened to leave. Kirk realized he would be "lost without her," so he asked her to marry him and they tied the knot right away.
They later had two sons, Eric and Peter. Sadly, Eric committed suicide in 2004. Though such a huge loss can rock any marriage, there was something else that happened that most people expect would have led to divorce.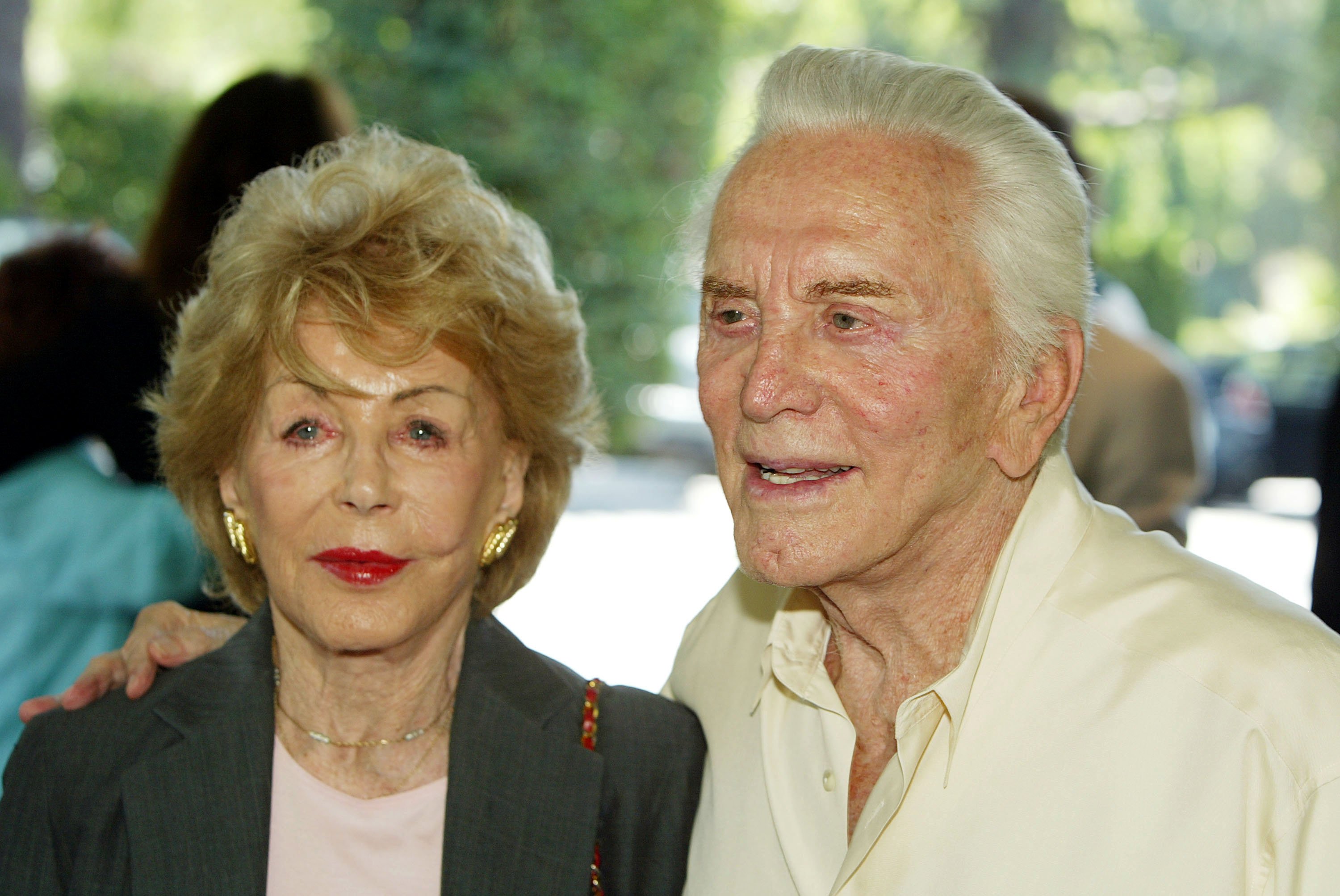 After marriage, he had several affairs
In his book, "The Ragman's Son," Kirk wrote about his affairs with the likes of Christina Crawford, Rita Hayworth, and Patricia Neal. Anne clarified in their book: "Kirk secured my permission before including stories of his trysts . . . I'm positive his candor helped him make the book a major bestseller."
In their combined book, Anne also said that her husband "never tried to hide his dalliances from me." She added:  "As a European, I understood it was unrealistic to expect total fidelity in a marriage."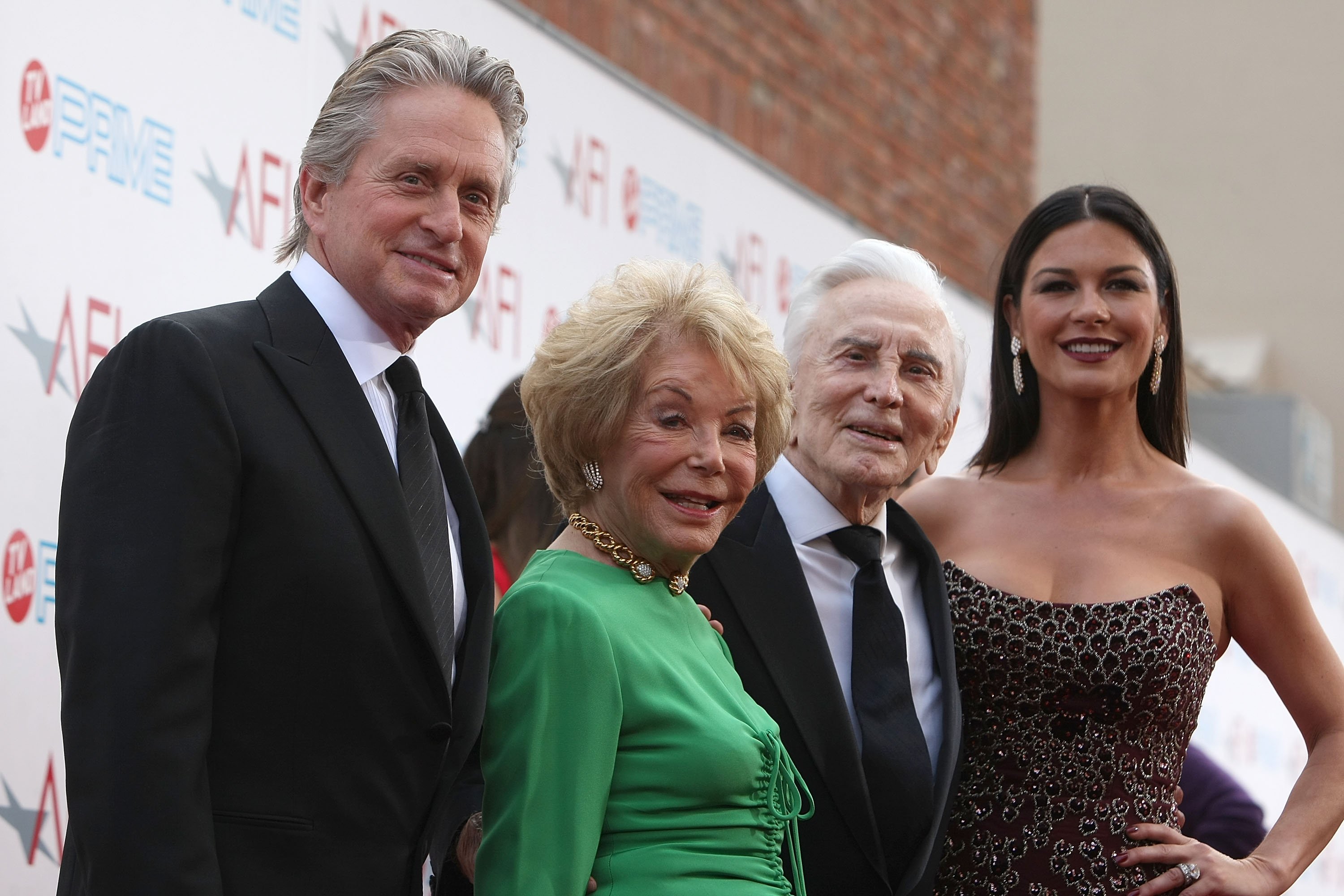 Kirk and Anne overcame everything
And so it was that infidelity in their marriage was a non-issue, yet they would go on to face other challenges. Anne suffered from cancer which thankfully she survived, while Kirk had a stroke in 1996 at 80.
They emerged out of it all and are now approaching 65 years of marriage. Kirk is 102 and Anne 100. For his birthday last December, Kirk held hands with his beloved wife as they sat in wheelchairs outside his Beverly Hills home, a picture of enduring love.