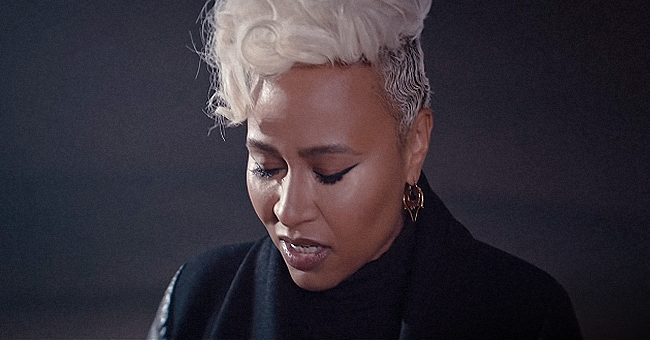 YouTube/Emeli Sandé
Singer Emeli Sandé Felt 'Lost' after 12-Month Marriage to Boyfriend of 10 Years Ended
While speaking in an interview held recently, Emeli Sandé detailed how devastating it was to part ways with her longtime lover after just one year of marriage.
Before their marriage in 2012, Adam had been the longtime boyfriend of the award-winning entertainer. They had been in a relationship even way before Sande's rose to fame.
They had become very attached so much so that it was almost unbelievable when news broke that they had filed for divorce. Emeli Sande got emotional as she described that she felt "lost," and was having a breakdown when her marriage ended after just one year.
What is most alarming is that it almost seems like tying the knot killed their relationship because they had been doing well together, having been together for about ten years before that.
The "Next To Me" crooner revealed that at the time of their separation, she was neck deep in her work which had only added to that feeling of being "lost" when she realized that her marriage had gone sour.
She went on to disclose that she would forever be grateful for her family for their immense support at that time. She said:
"Looking back, Jesus, that was bad. Luckily, I had my family around me, and people who knew me from Scotland, who'd known me since before I was Emeli."
After her separation from the marine biologist, Sandé experienced what she believed to be a physical manifestation of her emotional troubles. She suffered acne breakouts and had significant issues with her body weight. She said:
"I'd entered this new life, and, yes, I was alone, but I had the freedom to do whatever I wanted. But I lacked energy. And I wasn't even trying to lose weight; I just got really thin."
The terrible experience left the 32-year-old with the belief that the only reason she had married Adam was that he had been with her before she became a superstar. She said:
"He was the person that had been there from the very beginning. And maybe I was just looking for, 'OK, this is my guy. Whatever happens, no matter how crazy this gets, I've got someone.'"
Although they are long separated, Sandé disclosed that she still loves Adam and even recently "bumped into him in Glasgow." It seems unlikely, but it would surely be a thing of joy if the pair found their way back to each other.
Please fill in your e-mail so we can share with you our top stories!