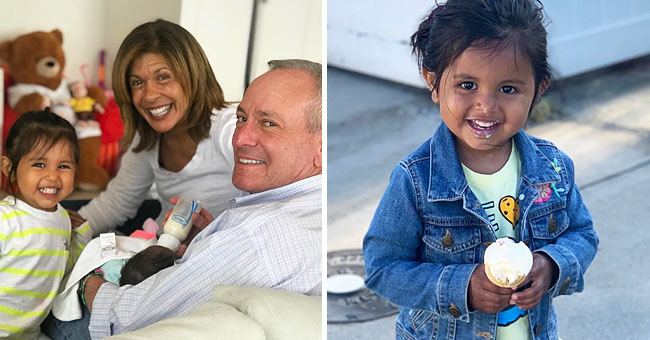 instagram.com/hodakotb
Hoda Kotb Shares New Photo of Daughter Haley Joy with an Ice Cream-Covered Face
The TV host went on a day out with her eldest daughter recently, sharing lovely pictures of the mother-daughter bonding time on social media, to her fans' delight.
54-year-old Hoda Kotb keeps melting everybody's hearts with her journey of becoming a mother at a later age than expected thanks to adoption, once again taking to Instagram to give us a glimpse of her life as a mother of a toddler.
"Icecream kinda night," the "Today" host simply captioned a three-picture slideshow on Instagram on June 9, after going to an ice cream parlor with her eldest daughter, 2-year-old Haley Joy.
OUT ON AN ICE CREAM DATE
In the first snapshot, Kotb is seen carrying Haley in her arms as the two wait for their ice creams over the counter. The mother-of-two added a picture of the lovely girl showing a big smile in her ice cream-covered face, full of joy.
Kotb's fans couldn't help but notice how happy Haley looks in the photos, and they sent supportive messages to the TV star to congratulate her for always putting a smile in her daughter's face, one that reminds them of Kotb's own signature smile.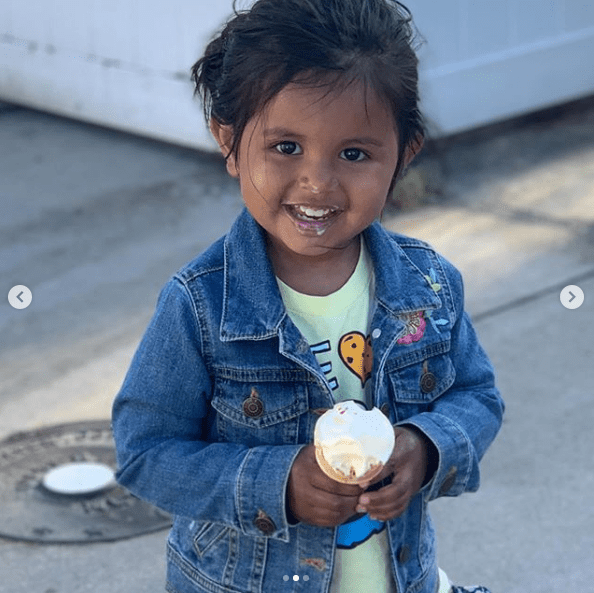 2-year-old Haley Joy. I Image: Instagram/ hodakotb
FANS REACTIONS
"She has your beautiful smile. It starts from within... just like you," a user noted. "Hoda, she is beautiful. You can see her security and happiness in her smile," another person wrote in the comments section of the post.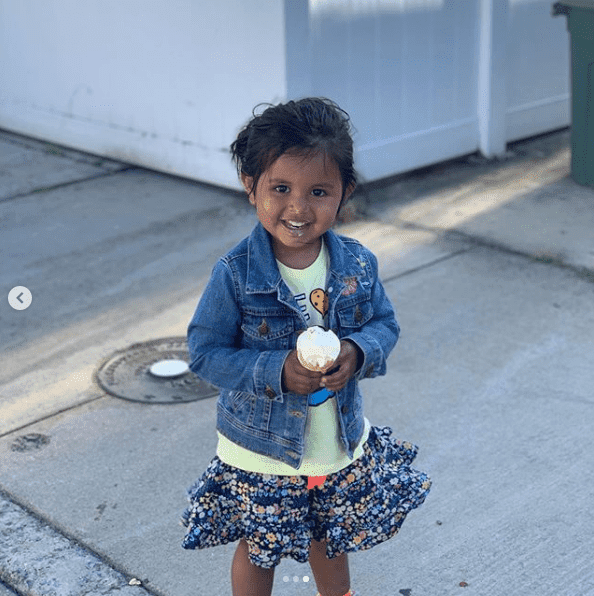 Haley Joy enjoying ice cream. I Image: Instagram/ hodakotb
"Cutie and lucky to have a mom like u," added someone else. "She's beautiful and with ur personality around her. She will SOAR," said another user.
THE ARRIVAL OF A SECOND DAUGHTER
Kotb and her longtime boyfriend 61-year-old Joel Schiffman adopted their second daughter Hope Catherine back in April, and the little baby has been getting much attention from the press, fans, and family friends, so Kotb has been making sure that the older sister doesn't feel left out.
Kotb and Haley recently had a wonderful time together at Sesame Place, the Pennsylvania "Sesame Street" theme park on which children can meet the classic characters of the show, among other attractions.
The journalist and author shared several pictures of Haley full of happiness as she hugs Elmo and the Cookie Monster, among others.
SIX YEARS TOGETHER
Kotb and Schiffman arrived at their sixth year together early in June, and the former was sure to mark the occasion with a heartfelt Instagram post on which she acknowledges how much her life has changed for the better since they met.
"6 years with this incredible man. 6 years… 2 children… 2 new jobs...1 grateful heart," Kotb captioned a photo of the two at their anniversary dinner.
Whether there is a wedding or not, the Hoda and Joel's journey is just beginning, and we wish them the best of the adventures as they get old together and see their daughters grow up in a happy home.
Please fill in your e-mail so we can share with you our top stories!