How Tristan Thompson Convinced Khloé K. He Was Single before They Got Serious
Jordan Craig, the mother of Tristan Thompson's son, claims he cheated on her with Khloé Kardashian while she was pregnant.
History has a way of repeating itself, and it looks as if Tristan Thompson is a habitual cheater.
Thompson's previous girlfriend Jordan Craig, claims that the basketball player cheated on her when she was pregnant with his son - with Khloé Kardashian.
"I'm disappointed that I even feel the need to post this but… I need to say my truth. Take it as you will." Khloé Kardashian
KHLOÉ KARDASHIAN DENIES TRISTAN THOMPSON CHEATED WITH HER
Khloé has responded to Jordan's claims with a post on Instagram, in which she denies having been involved with Thompson while he was still in a relationship with the expectant mother of his child. 
Thompson told Khloé when they met that his ex-girlfriend was pregnant, which made the reality star reluctant to get involved with him.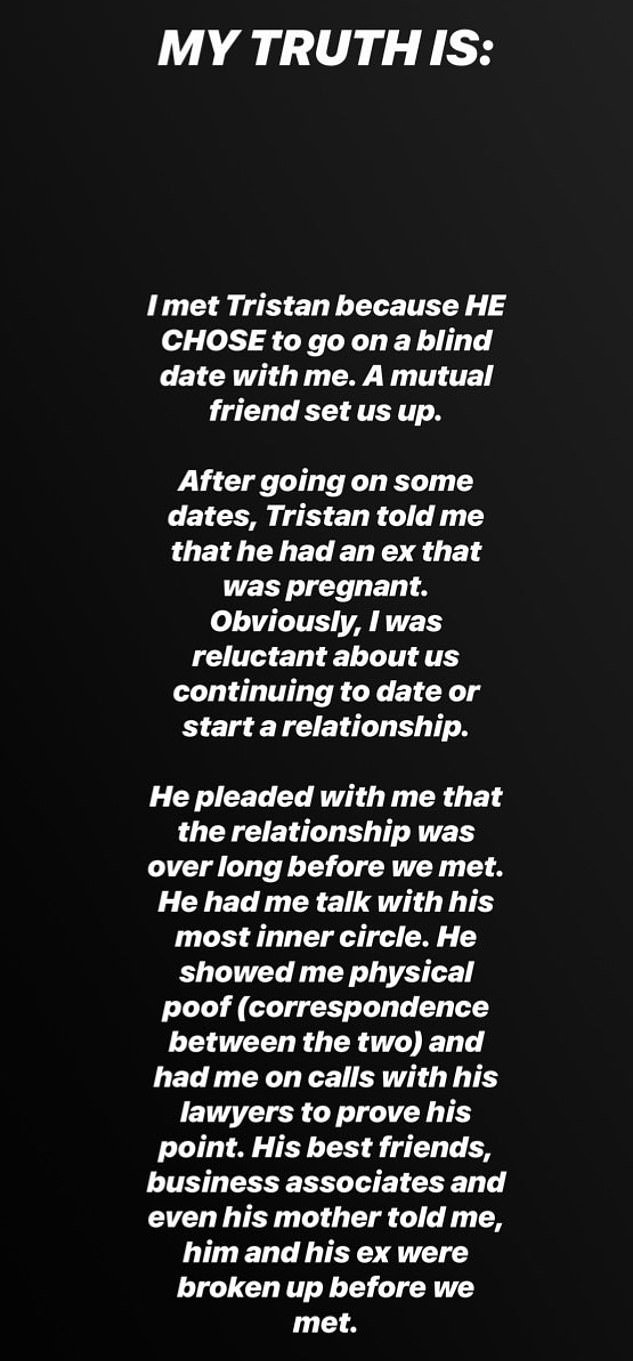 Tristan Thompson was outed as a cheater just days before Khloé Kardashian gave birth to his daughter
TRISTAN THOMPSON SHOWED KHLOÉ KARDASHIAN WRITTEN PROOF
Khloé has revealed that in Thompson had her talk to people in his inner circle - including his lawyers - who assured the reality star that his relationship with Jordan was over. Thompson even showed Khloé texts corroborating his claims.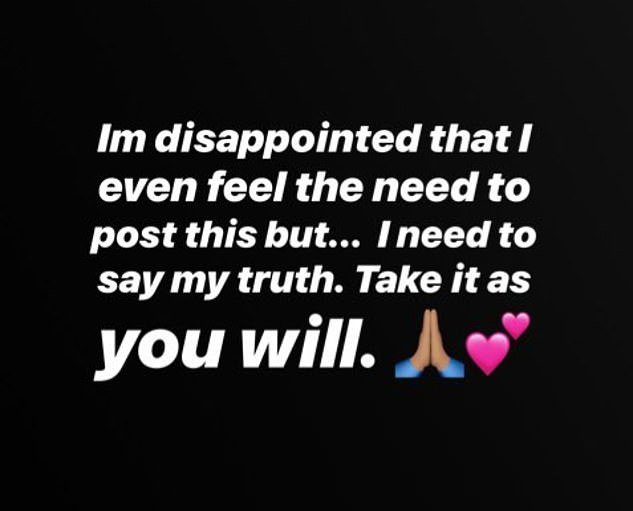 TRISTAN THOMPSON MET KHLOÉ ON A BLIND DATE
Khloé revealed that the two met on a blind date set up by a mutual friend - a date Thompson had agreed to. After a few dates, Thompson told her about Jordan, and Khloé called a halt.
"Tristan told me that he had an ex that was pregnant. Obviously, I was reluctant about us continuing to date or start a relationship. He had me talk with his most inner circle. (...) His best friends, business associates and even his mother told me, him and his ex were broken up before we met." she wrote.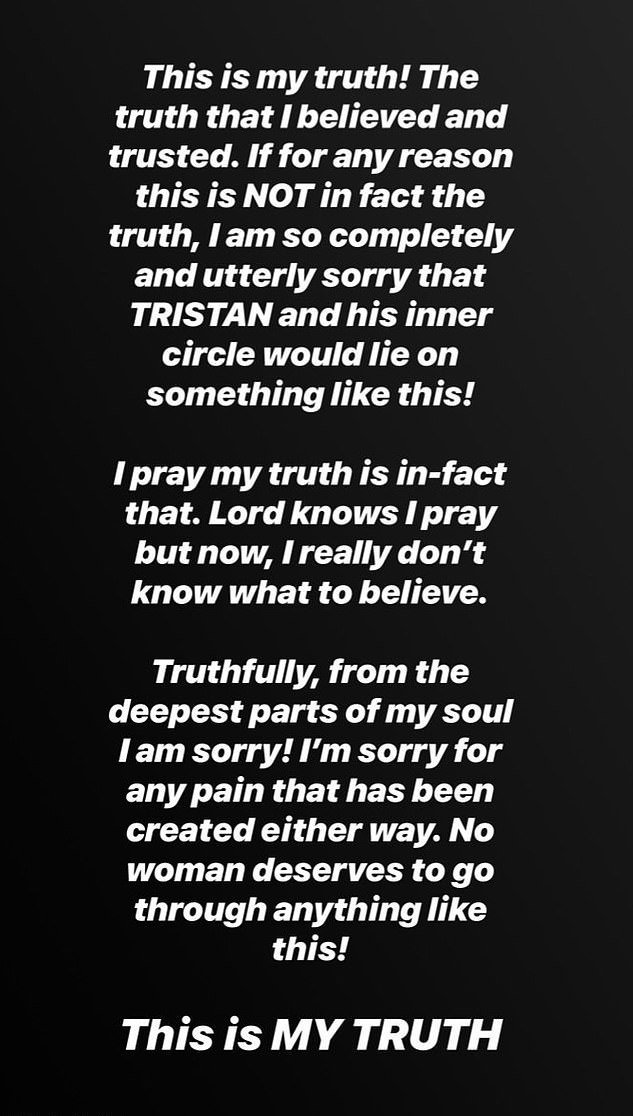 KHLOÉ KARDASHIAN APOLOGISES TO JORDAN CRAIG
Even though she believed at the time that Thompson was a free man, Khloé apologized to Jordan if she was in fact misled.
"The truth that I believed and trusted. If for any reason this is NOT in fact the truth, I am so completely and utterly sorry that TRISTAN and his inner circle would lie on something like this!" she wrote.
Jordan Craig's story has come to light as part of her claim on Thompson for child support for their son, Prince, 2.
Sadly, Thompson would go on to cheat on Khloé while she was pregnant with his daughter, True. 
TRISTAN THOMPSON'S CHEATING HEART
Tristan Thompson was outed as a cheater just days before Khloé Kardashian gave birth to his daughter and the reality star ended the relationship.
Though Kardashian and Thompson reconciled, their blissful days were few. In February 2019 Thompson was seen hooking up with a family friend of the Kardashians, Jordyn Woods. 
Thompson and Woods had been at a Valentine's Day party with musician Drake, and the basketball player invited the model and a few friends back to his home for an afterparty, and that is when the two hooked up.
This betrayal with a close friend was the final straw, and Khloé put an end to her relationship with Thompson once and for all.