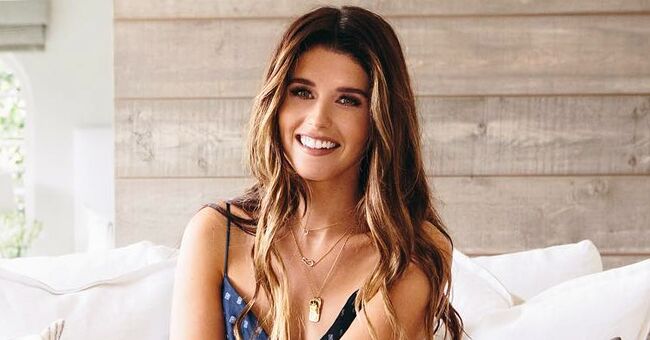 instagram.com/katherineschwarzenegger
Chris Pratt & Katherine Schwarzenegger Reportedly Eager to Have Children
Newlywed Chris Pratt and Katherine Schwarzenegger are reportedly ready to have children "as soon as possible," only days shy of their wedding.
After their lavish intimate wedding over the weekend, Chris Pratt and Katherine Schwarzenegger are ready to expand their family and add a baby into the picture, shared a source to PEOPLE.
"She can't believe how much her life has changed since meeting Chris," said the source. "They both feel so blessed to have found each other, and they can't wait to expand their family as soon as possible."
Pratt already has a son, Jack, 6, with his ex-wife Anna Faris, who Schwarzenegger often bonds with during dates. The daughter of body-builder turned action star, Arnold, always looked forward to dates which involved activities for Jack.
"Katherine never minded that her dates with Chris many times involved a kid activity, like a matinee movie, or going to Disneyland," shared the insider. "Katherine is like a big kid and loves doing activities with Jack. She loves that Chris is a dad."
The "Guardians of the Galaxy" star wants "lots of kids" with his new wife, which may slow down his acting career but he looks forward to "less time spent working, more time spent enjoying my life."
Pratt and Schwarzenegger were first seen together in 2018 and have been inseparable since. Last Saturday, they tied the knot in Montecito, California with a couple of A-lister guests and their family who looked so happy for the bride and groom.
While everyone important to the couple celebrated their big day with them, Schwarzenegger's half brother, Joseph Baena, was nowhere to be seen amongst the crowd. Instead, the 21-year-old son of Arnold spent the afternoon lifting weights at the gym.
He appeared on Thomas A.C. Kocer's Instagram story performing an intense workout as his half-sister walked down the aisle. While it is unsure if the two have bad blood, Schwarzenegger's recent actions show a little disapproval.
While Baena follows his half-siblings on Instagram, they do not follow him back. Additionally, a recent "National Siblings Day" post by Schwarzenegger did not include Baena.
Please fill in your e-mail so we can share with you our top stories!