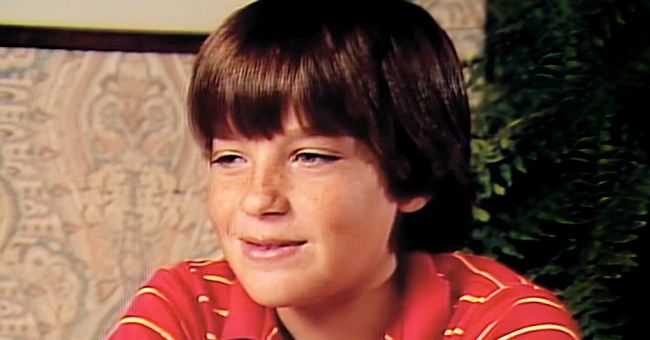 Source: Youtube/Entertainment Tonight
Where Is Jason Bateman from 'Little House on the Prairie' Now?
Former child actor, Jason Bateman made an even bigger name for himself as one of Hollywood's top comedy actors later in life. Achievements made possible by two factors that influenced Jason during his tumultuous twenties.
The New York-born actor first made it onto television screens in 1981's "Little House on the Prairie" as James Cooper. Roles in "Silver Spoons" in 1982 until 1984 and "Knight Rider" with David Hasselhoff followed.
Jason's break into movies came in 1985 when he got cast in "Right to Kill," and became the DGA's youngest-ever director when he directed three episodes of the 1986 television series "Valerie" at the age of eighteen. He also starred in the show until 1991.
In contrast to the 1980s where Jason mostly starred in television series, the 1990s got dominated by movies that included, "This Can't Be Love," "Breaking the Rules," and "Love Stinks."
The work continued to roll in, but during Jason's 20s he went through a stage of "having a really great time" as he described his time of partying with "booze and some blow." During an interview with The Guardian in October 2014. He explained how his fame became the perfect catalyst to "a disruptive smart a**" during that time.
"It was like being left home alone, Mom and Dad are away, and they've left a bunch of money. I loved it," he said. "And fortunately I got it all out of my system before it bit me on the a**."
The success Jason and his sister Justine reached on the sitcom, "Family Ties" had the siblings financially supporting their parents while they were still children. A situation Jason admitted to having been "a little complicated, a little confusing, but ultimately something I turned into a positive."
With the pressures of family life and his increasing indulgence in a party lifestyle, Jason told the Telegraph in May 2013, how the role in "Arrested Development" in 2003 saved him.
"I mean, my career was not vibrant, not robust, to say the least," he explained. "And then that show came along and gave me a second chance. If it hadn't appeared, you know, I may have turned to something else… It was the most important thing I've ever done."
On July 3, 2001, Jason married the love of his life Amanda Anka with whom he has two daughters, Francesca Nora born on October 28, 2006, and Maple Sylvie on February 10, 2012.
Family life and his role in "Arrested Development" led to a Golden Globe Award for Best Performance by an Actor in a Television Series in 2005.
In following years Jason and Amanda worked together in five movies namely the 2006 comedy "The Break-Up," followed by "The Switch" in 2010. The next year came "The Bosses" along with its sequel in 2014, while their last collaboration followed in 2016 with "Office Christmas Party."
As Martin 'Marty' Byrde and as a director, co-star Linney Wendy appreciated Jason's creative input as she said, "We are happiest as a cast and as a crew when Jason is directing because this series really means something to him, that's an infectious thing to have in a leader."
Apart from Jason's 89 acting credits, he also received 11 directing, and 12 producing credits which give him a unique perspective. "Jason always asks a lot of questions and wants to know how he can help achieve the director's vision," Linney added.
During an interview with the New York Times, Jessica opened up about the harassment she endured on set.
Please fill in your e-mail so we can share with you our top stories!