Rob Kardashian Labels Daughter Dream's Picture with Her Unsmiling Uncle Kanye West as 'Best Picture Ever'
Rob Kardashian melted hearts all over social media after sharing an adorable photo of his 2-year-old daughter Dream posing with her uncle, Kanye West. The pic comes after Blac Chyna slammed Rob and the Kardashians regarding Dream's appearances on their reality show.
Kanye West is a cool uncle and his niece Dream Kardashian seems to enjoy hanging with him.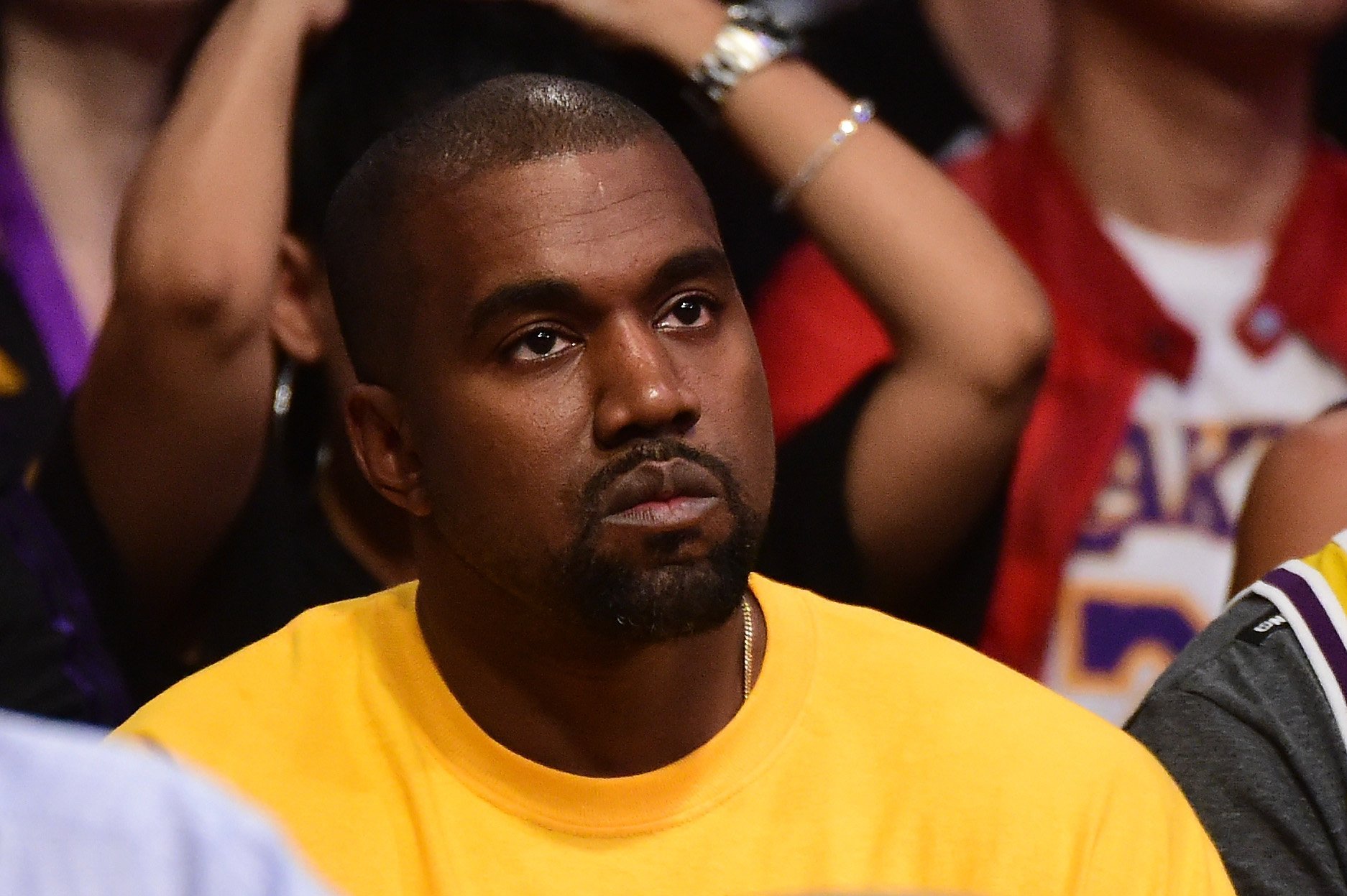 FAMILY TIME
In a new pic shared by Rob Kardashian on Twitter, the adorable girl cuddled to West while giving the camera a huge smile. The rapper, on the other hand, wrapped his arm around Dream but contained his smile.
The 2-year-old wore a black tracksuit and bows in her curly hair, while West donned an all-beige outfit.
"Best picture ever," Rob captioned the pic and mentioned his sister Kim Kardashian.
Best picture ever 😭😍 @KimKardashian pic.twitter.com/Y3wdctd1V5

— ROBERT KARDASHIAN (@robkardashian) June 17, 2019
The mother of four replied to her brother writing, "#UncleYe."
The photo was probably taken at the Kardashians' Father's Day celebration on Sunday, the same day Rob shared a throwback picture of him holding baby Dream in his arms.
"Happy Father's Day to me," he said in his tweet.
Happy Father's Day to me 💙💙 pic.twitter.com/Jfv0FAjJAm

— ROBERT KARDASHIAN (@robkardashian) June 16, 2019
BABY MAMA DRAMA
However, one day earlier, Rob was publicly slammed by his baby's mama, Blac Chyna, after it was revealed he denied his consent for their daughter to appear on Chyna's upcoming reality show, "The Real Blac Chyna."
According to reports, Kardashian and his lawyer Marty Singer send a letter to the network where the reality show is set to premiere next month, stating that Dream can't be part of the show.
Since Rob and Chyna share Dream's custody, and he doesn't want his daughter to be featured on the show, the network should avoid using Dream's image, otherwise, they will be "acting at their own peril and exposing themselves to significant liability."
Enraged, Chyna took to Instagram to slam Rob for not trying to talk directly with her, who besides being the star of the show is also an executive producer and has the power to decide what airs and what doesn't.
She also called out Rob and his family for their hypocrisy, stating that Dream has been featured on "Keeping Up with the Kardashians" in what she called "the family's desperate attempt to boost the dismal ratings for their stale and contrived show" and without her approval.
"My show is about my life and my kids are a huge part of my life. It's really sad that everything I do to better myself or my family the same people have something to say to stop or hinder it," she concluded.