Jim Bob and Michelle Duggar Share 'Sweet Moments' after Grandma Mary's Death (Photos)
​​​​​
The Duggar family reunited during a difficult time following the passing of Mary Duggar and shared some intimate moments with their fans.
Jim Bob and Michelle Duggar took the moment to bond with their granddaughter, Felicity and shared the "sweet moment" with their fans on Instagram.
In a photograph shared by Jim, he is seen carrying the young girl in his arms while he stares into the camera with a subtle smile.
"Sweet moments together amidst a difficult time," with a hashtag that read: "#familyiseverything," Jim captioned the post.
Many followers were quick to notice grief in Jim Bob's eyes despite carrying a brave smile on his face.
Instagram user, "java_copper_boom" wrote, "You can see the pain and sadness in [Jim Bob's] eyes. Praying for you all."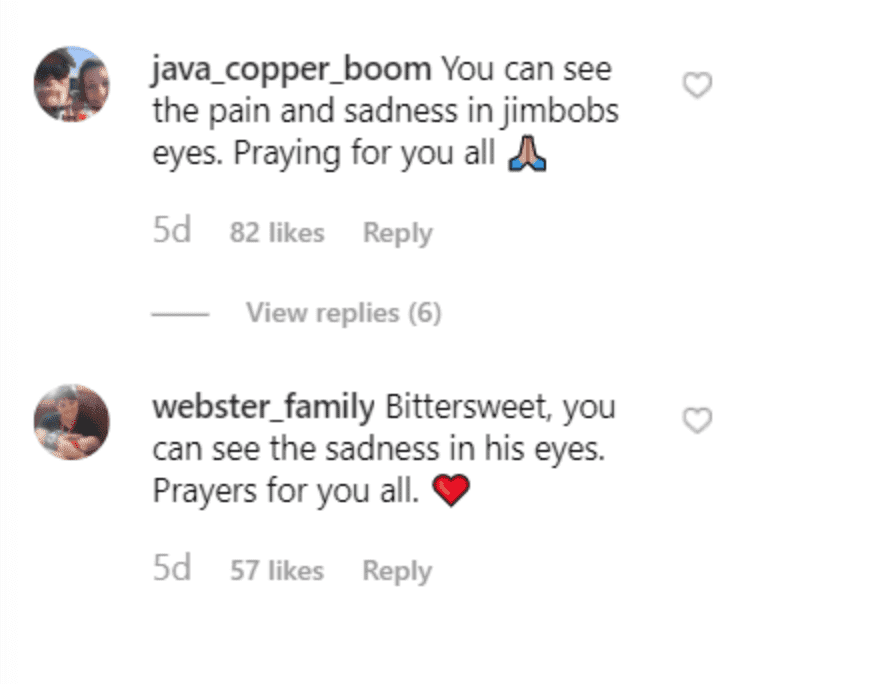 Similarly, another user called the moment "bittersweet." Duggar family's supporters also expressed their condolences and prayers for the family.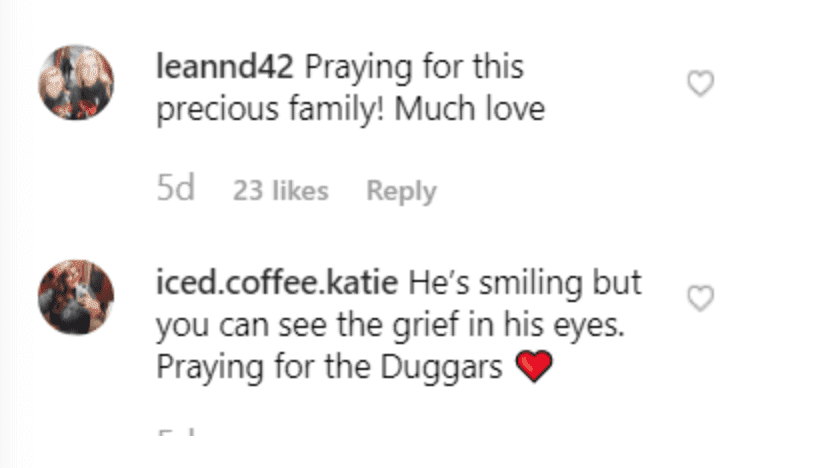 Jim Bob and Michelle's son-in-law, Jeremy Vuolo, the husband of Jinger Duggar, also took to Instagram to share a moment from the funeral.
Vuolo posted a photograph posing alongside Duggar parents, Jim Bob and Michelle. Almost one-year-old Felicity was yet again the highlight of the snapshot.
One of the commenters on the post was quick to notice Jinger's dress code and praised her for being respectful of her parents' wishes.
"I love how Jinger wears a dress around her parents, being respectful of their wishes. Little girl is pretty in her outfit too!" the Instagram user wrote.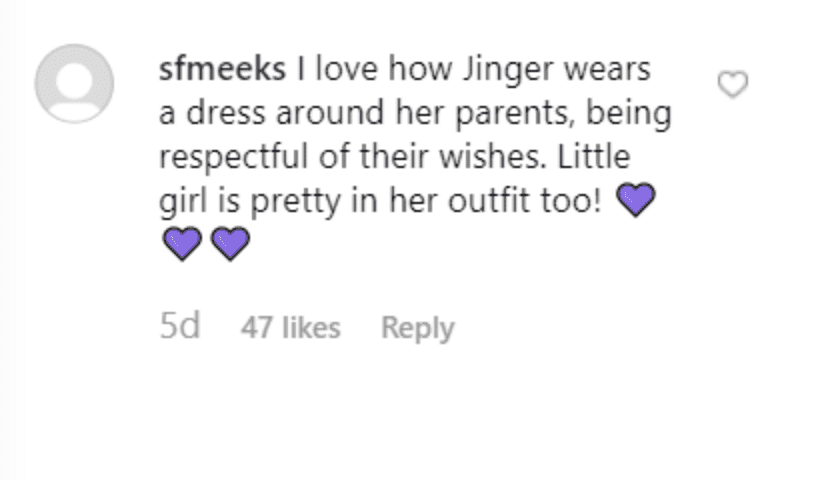 The Duggars are famous for following strict religious rules and codes of conduct in their everyday life.
Previously, it was noted that the family matriarch, Michelle, was loosening some of the rules in the presence of Vuolo.
The family recently gave a heartfelt tribute to Mary, following her death from accidental drowning on June 9, 2019.