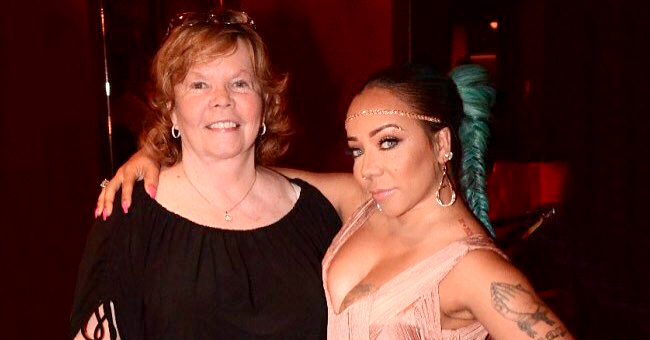 Instagram/diannecottlepope
Tiny Harris' Mom Reveals She Has Welcomed Her New Great Granddaughter to the World
Tiny Harris' mom, Diane Cottle-Pope, revealed that she has welcomed her new great-granddaughter and set social media buzzing.
Instagram is buzzing speculative since Diane Cottle-Pope, Tiny Harris' mother announced the birth of a new baby into the family.
She did not, however, reveal the identity of the baby's parents, and that was when the speculation started.
"Welcome my new great-granddaughter to the world!" Diane Cottle-Pope
DIANE COTTLE-POPE ANNOUNCES BIRTH OF GREAT-GRANDDAUGHTER
Diane posted a photo of a woman in a hospital with a newborn baby in her arms.
The face of the new mother is not visible, and the proud great-grandmother revealed the baby is a girl.
WHO IS THE MOTHER/ FATHER OF THE BABY?
Diane is the grandmother of Zonnique Pullins, Clifford Joseph Harris III, Heiress Diana Harris, Major Philant Harris.
Fans started asking themselves if 23-year-old Zonnique was the mother of the new baby.
DIANE COTTLE-POPE DENIES ZONNIQUE'S PREGNANCY
Diane refuted the rumors of Zonnique being the baby's mom, or that she was pregnant by her boyfriend Bandhunta Izzy.
"Please forget it she's not pregnant. When she gets pregnant we will tell the world," she said.
FANS COMMENT ON "PREGNANCY"
While some are eager to believe Zonnique is pregnant, many more think the idea ridiculous.
"Where are they getting this from? She looks nowhere near pregnant??‍♀️."
"She doesn't even look pregnant. People say anything. Smh ??."
"She literally don't even 'look' pregnant ??‍♀️??‍ she's in bomb shape people just be talking out they ass ?."
The Harris family keeps growing, but Tiny Harris is in no hurry to be a grandmother. The baby is apparently the grandchild of Tiny's brother, and therefore her garndniece.
ZONNIQUE PULLINS' NEW "BABY"
The speculation is understandable, looking back at the prank Zonnique Pullins pulled on her Instagram followers.
In February 2018, when social media was focused on Kylie Jenner's pregnancy, Zonnique announced that she had child-bearing news of her own.
"While Y'all been waiting to hear from Kylie, ya missed my whole pregnancy. I had a child his name is Whisky" she said.
The "baby" was Zonnique's new puppy, an adorable Pomeranian, and she posted a photo of herself with her new pet, much to her mom Tiny Harris' relief.
Please fill in your e-mail so we can share with you our top stories!