Billy Dee Williams & Japanese Wife Teruko Nakagami Are the Lucky Grandparents of Multicultural Grandkids
Actor Billy Williams is one of the most crushed on celebrities in Hollywood. The handsome "Star Wars" actor, however, passed the good genes down not just to his kids but also his grandchildren.
People were shocked when the actor who is known for his refreshing and charming roles shared pictures of his multicultural grandchildren on social media.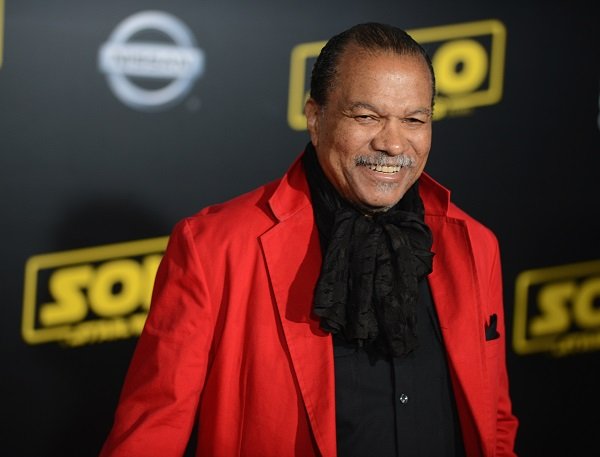 THE SHOCKING IMAGE
In the image shared by Billy Dee Williams on his Instagram page, the actor could be seen sitting between his grandson and granddaughter as he held them both in a huge hug. He captioned the image, 
"Hard to put into words the love you feel when holding your grandchildren. #LuckiestGuyInTheWorld"
Some of his fans couldn't stop gushing about how cute his grandbabies looked while others were confused and took to his comment section to ask how the Black actor is related to the adorable kids which according to him, he "loves more than life itself." 
This misconception was as a result of the actor's choosing to live a very private life. Billy Dee is happily married to his beautiful Asian wife, Teruko Nakagami, for over four decades and the couple is blessed with a daughter, Hanako Williams together. 
However, each of them has one child from their previous marriages. Teruko had a daughter, Miyako with her Jazz legend ex-husband, Wayne Shorter while Billy Dee had a son, Corey Dee William, with Audrey Sellers.
THE ACTOR'S FAMILY TREE
The "Star Wars" actor is married to an Asian; therefore, his daughter Hanako is multiracial. Also, his kids have kids with their partners who are of different races.
Hanako is married to her Caucasian husband, Liam Toohey and together the couple has two adorable kids. The mother of two works for an art gallery in Beverly Hills as the general manager.
The actor's first child with ex-wife, Corey Dee Williams like his father live a very private life. Although little is known about the handsome fitness trainer, it is gathered that he is a huge fan of "Star Wars" and he even got to feature in the movie as his dad's stunt double. 
The well-acclaimed actor, however, has a beautiful multicultural family!