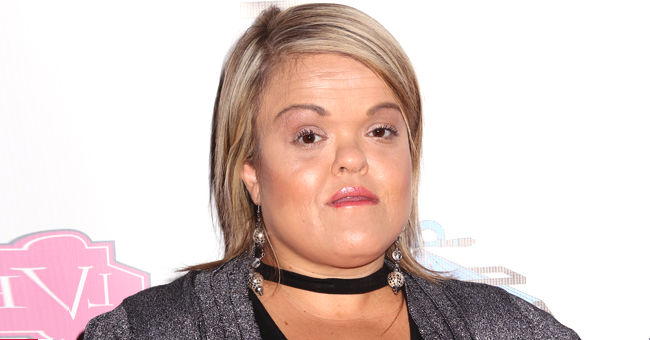 Getty Images
Christy Gibel of 'Little Women: LA' Wants out of Her Marriage after Getting a Restraining Order
"Little Women" star Christy Gibel filed for an annulment against husband Todd Gibel after 4 years of tumultuous union.
According to court documents obtained by The Blast, the reality star filed for an annulment in Los Angeles on Friday.
An annulment is retroactive unlike divorce and essentially wipes it off the books since it classifies the marriage as invalid from the start.
In a statement to PEOPLE, Christy opened up about her marriage to Todd and said that she wants to focus on things that "really matter" in her life.
"I'm working on a bunch of exciting projects that fans will be able to watch on Little Women: LA when we return to Lifetime in July. My focus is going fully into my projects, building my empire and taking care of my family. I've spent too much time in the last four years not taking care of ME and it's time that I focus on what really matters in my life."
Since the reality star wants an annulment and not a divorce, she will have to prove that her marriage had never been valid in the first place.
Back in May, Christy filed for a restraining order against Todd. Clearly, she has had a lot going on in her life.
TODD ALLEGEDLY IMPERSONATED HER VIA EMAIL
According to TMZ, Todd impersonated her via email and shut down all her social media accounts. Christy is doubtful that her husband has been ripping off her emails as well.
That is not the only petty thing that Todd did to his wife--according to Christy, his infuriating behavior includes raising the temperature of the house to unbearable levels that caused her to fear for her life.
The restraining order required Todd to move out of their home and star 100 yards away from his wife and her 19-year-old daughter, Autumn.
Please fill in your e-mail so we can share with you our top stories!