Pregnant Eva Marcille Was All Bump and Legs in High-Slit Gown at 2019 BET Awards
Eva Marcille looked pretty in pink as she stepped onto the blue carpet for the BET Awards on Sunday. 
The "Real Housewives of Atlanta" star cradled her baby bump as she posed for the cameras in a luxurious light pink dress. Pictures are found below.
The piece featured numerous slits, both on the arms and legs. Marcille was not afraid to show off the higher part of her thigh as she struck a pose for the media. 
More skin was presented through the asymmetrical cut out that went from her neck to her belly. Marcille's daring pose also allowed her to display her black and white polka dot heels which were adorned with rainbow colors at its front. 
She accessorized with several bracelets and a pair of dangling earrings. The former "America's Next Top Model" star chose to wear her faux locks in a side-swept style. Her face was well-contoured at the cheeks, and she wore dark eyes with a nude lip to finish.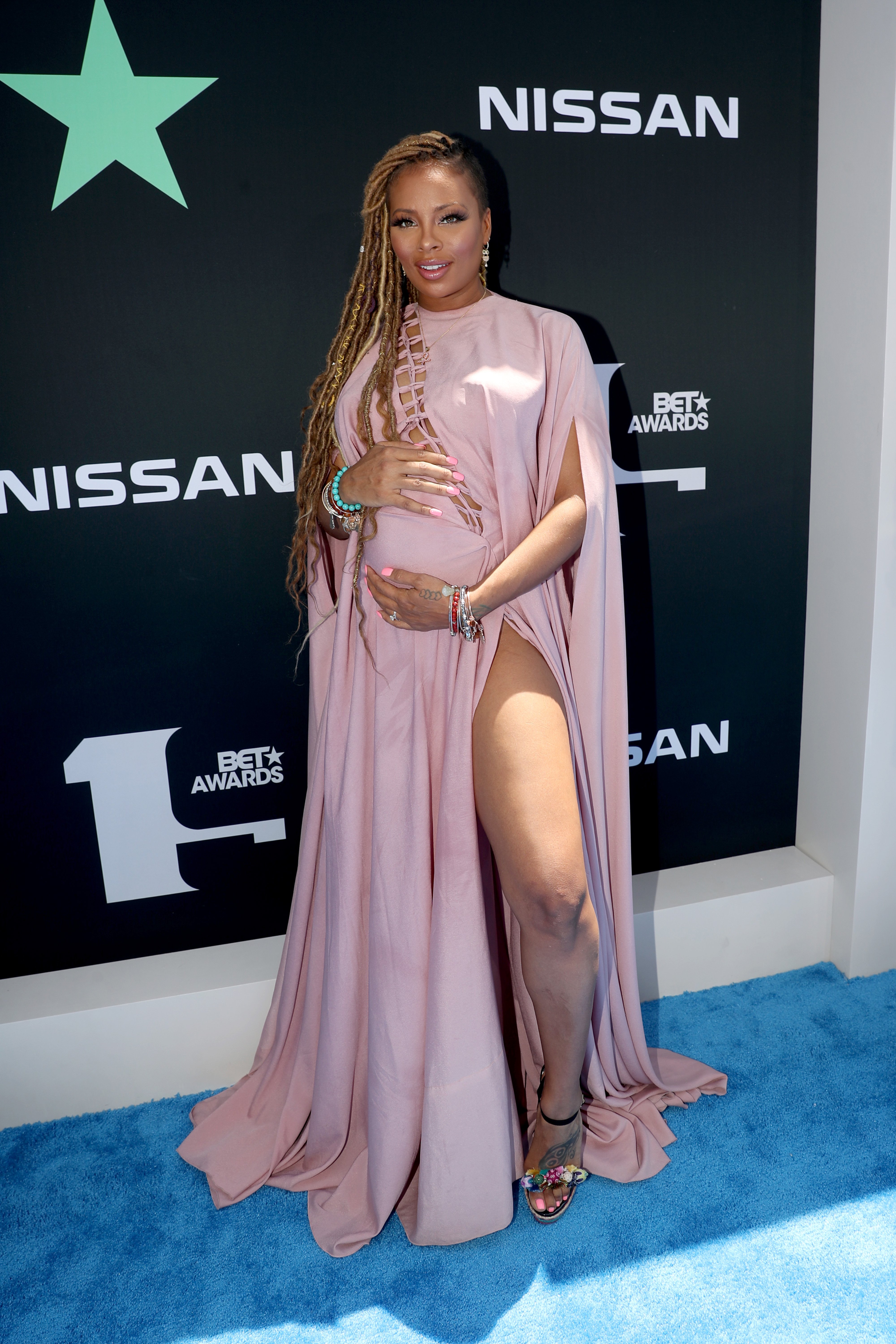 Marcille only announced she was pregnant last month. It will be her second child with husband Michael Sterling. The model had her first child, daughter Marley Rae, with ex-husband Kevin McCall.
Sterling joined his wife for the awards on Sunday wearing a grey suit and aviator sunglasses. While the colors the couple wore worked well together, it was a bit deceiving regarding the coming little one. 
Marcille did an interview with Extra's Tanika Ray and revealed she was having another boy. "I haven't told anyone," she added, knowing well and good that the whole world would know now.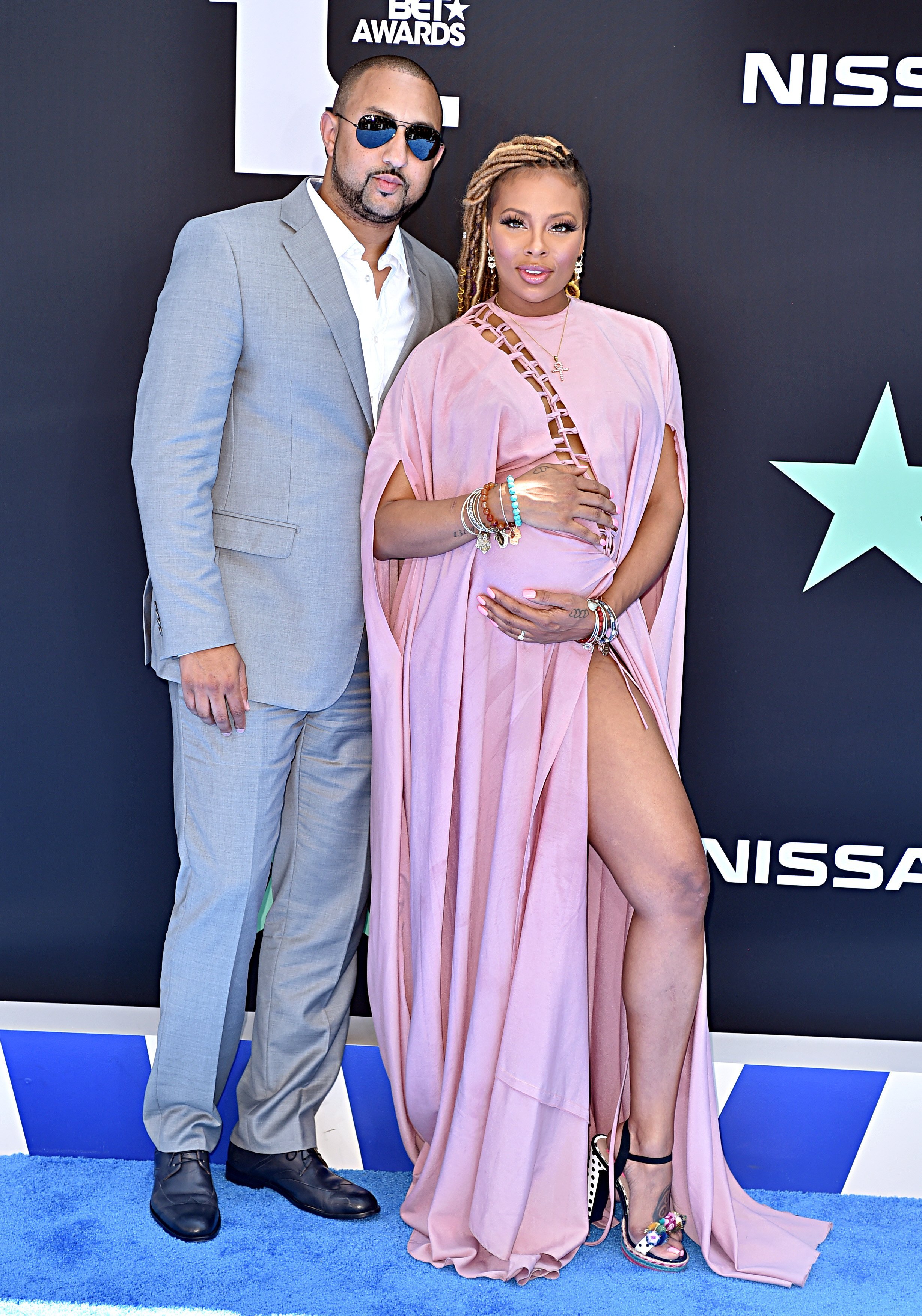 Her first son, Michael Todd Sterling Jr., is just 14 months old, while Marley Rae is five. Marcille said her firstborn was "stressed out" when she learned that her little brother would also be a big brother to their new sibling.
She told her daughter, "Sweetheart, you're the biggest." However, when she announced the new baby through People, she mentioned that "Marley will be the boss of them all!" 
As for Sterling, he was elated about the new one. He said, "It's amazing that God shared his most amazing superpower with us: the power to create and give life."
Another woman who stunned on Sunday night was dancer and singer, Ciara. The 33-year-old wore a bold red wraparound number that featured a dramatic shoulder and a low neck.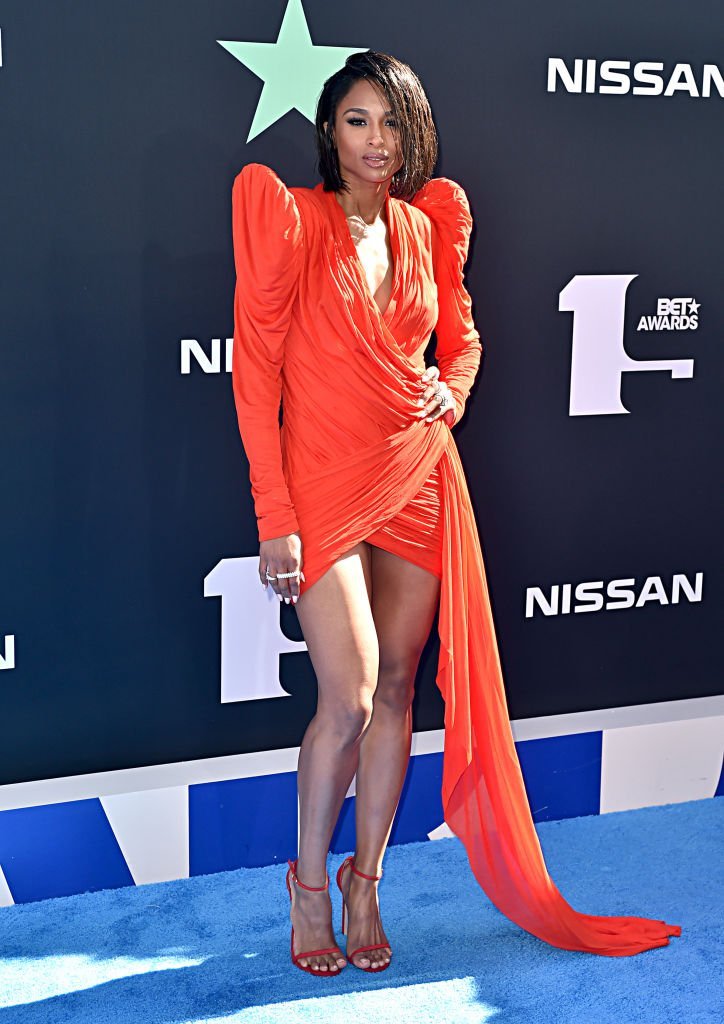 Her chin-length bob helped to bring out the look of the thigh-length dress which also had a long train at the back. To complete the look, she wore a pair of skinny stilettos and accessorized with several dazzling rings.