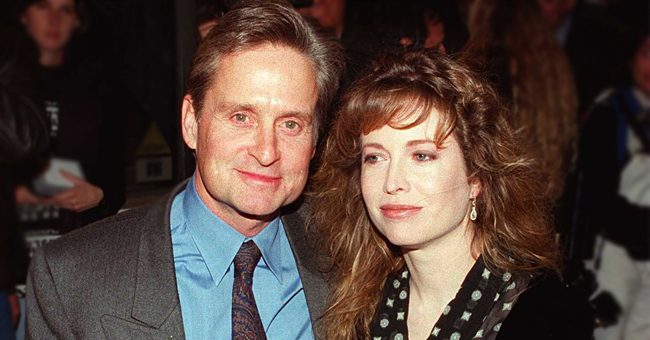 Getty images
Inside the Complicated Relationship between Michael Douglas and His Former Wife Diandra
"I wish I'd divorced my first wife sooner," says veteran American actor, Michael Douglas.
Austrian beauty and the former wife of Douglas, Diandra appeared in an interview with Harper Bazaar. It was there she detailed her complicated relationship with the world-famous actor.
Douglas first met Diandra when he was 32 years old and she, just 19. The staggering age gap didn't hinder the pair from tying the knot, and they did so sometime in the late 70s. It made Douglas' very first marriage and lasted for nearly two decades and produced a son, Cameron Douglas.
The union came to its ultimate end in 1995 after Diandra filed for a divorce. The divorce made for great fodder for numerous media outlets as Diandra demanded that she get a considerable fraction of his fortune. She did get her heart's desire and was given well over 40 million dollars as part of the divorce settlement.
Speaking to Harper's Bazaar in 2011, the svelte beauty said:
"I am not a greedy person by nature, I ask myself every night if I should walk away."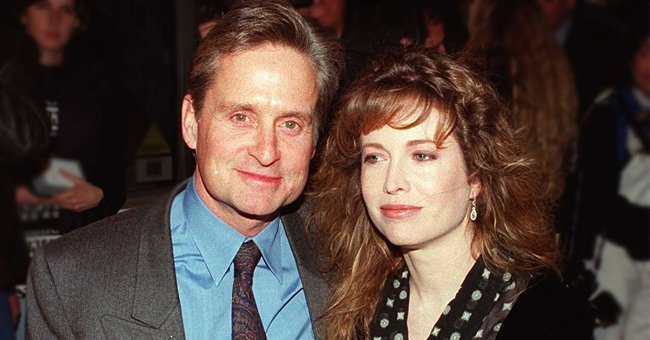 Photo of Michael Douglas and his ex-wife, Diandra | Photo: Getty Images
The mother of one even went on to explain that she also tried to adjourn the case after she discovered that Michael had stage IV throat cancer. According to reports, Diandra's effort to comfort the actor back then was met with an abrupt gesture as he ended their call.
Michael Douglas, whose career spans over decades, is one man of great reckoning in the film industry. For a man of his caliber, it is no news that he has had his share of women. It, however, seems the most memorably terrible relationship he has ever had is with Diandra.
While speaking in an interview with The Mirror, the award-winning actor related his view of the troubling time. He explained that while he remains fond of Diandra, not divorcing her sooner than before it happened is one of his deepest regrets.
Douglas said:
"I know I'm going to get into trouble here. I have nothing against her, and I'm very fond of my first wife. But we should have ended that marriage eight or 10 years earlier."
He further explained that it took him way too long before he realized that not even a marriage counselor could salvage their marriage. Douglas:
"It took me too long to realize that if you go to a marriage counselor to resolve problems, it's in his interest to keep the marriage going. Because if I end the marriage, he's got no business. I think Diandra would probably say the same thing. That's the only clear regret that I have."
Douglas is currently married to actress Catherine Zeta-Jones and has been for nearly two decades now while Diandra is not known to be in any relationship at the moment.
Please fill in your e-mail so we can share with you our top stories!