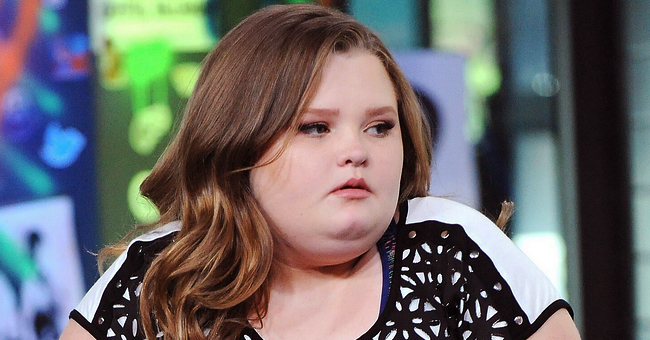 Getty Images
Honey Boo Boo's Uncle Was Reportedly 'under the Influence of Alcohol' While Involved in a Fatal Car Crash
Honey Boo Boo's uncle Billy may have been driving under the influence of alcohol during a crash that took place last month which left the other driver dead.
Alana Thompson, better known as "Honey Boo Boo," has a lot of drama-filled family members, but her uncle William "Billy" Thompson sadly almost died on June 16.
Billy, 40, is the younger brother of Alana's father Mike "Sugar Bear" Thompson. On June 17, his vehicle struck that of Joseph Finan, 86, as the two drove on an intersection near Route 49 in Baldwin County, Georgia.
Unfortunately, Finan died immediately while Billy was left with a broken leg, two broken arms, broken ribs, and an injured jaw. He also got severely burned. Two weeks, later, he still has two surgeries to undergo, having completed five so far.
According to the Union-Recorder, the Georgia State Patrol wrote an e-mail alleging that Billy "was under the influence of alcohol at the time of the crash." The Georgia State Patrol's Specialized Collision is still investigating the crash.
The family has reportedly denied that there was any alcohol in Billy's system, however, and that's why no charges were filed. Neither the family nor the police can confirm who struck who though.
Meanwhile, the broken family is under further distress since Alana refuses to live with her own mother because she feels she would be in danger. "Mama June" Shannon Thompson lives with boyfriend Eugene "Geno" Doak.
The two were arrested in March for possession of a controlled substance and drug paraphernalia. In May, the family attempted to do an intervention on Mama June, but the reality star was uncompromising.
An emotional Alana broke down in tears trying to convince her mother that she could not stay with her because she was scared. "Do you not understand that I'm staying with my sister and that's not by choice?" she asked her.
The 13-year-old has now reportedly stopped allowing her mother access to her funds. Alana made financial gains from her appearance on last season's "Dancing with the Stars."
According to TMZ, the family is concerned that June will use the money to fulfill the gambling and drug habits of her and her boyfriend, so Alana got a lawyer to assist in moving her money to an account that her mother won't have access to.
Sister Lauryn "Pumpkin" will reportedly be able to dip into the funds, but only to help take care of Alana. We hope the family is able to sort out their troubles and that Billy pulls through after his surgeries.
Please fill in your e-mail so we can share with you our top stories!