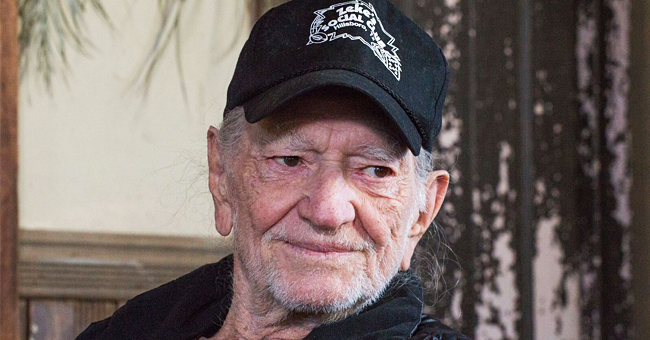 Getty images
Here's Why Willie Nelson and His Older Sister Were Raised by Their Grandparents
The reason Willie Nelson and his older sister, Bobbie Lee, got raised by their grandparents is quite saddening and heartbreaking.
In 1933, Ira Doyle Nelson and Myrle Marie Greenhaw gave birth to a son who would later become a country music legend, Willie Nelson, and although most people mention their parents' contribution to their success, the story is different with Willie.
The singer and his older sister, Bobbie Lee, were abandoned by their parents in Abbot, an impoverished town in Texas, with their grandparents, Alfred, and Nancy Nelson.
The country star was only days old at the time, and Ira and Myrle preferred to pursue a musical career rather than take care of their children.
While Willie's father later stayed back in Abbot but away from his children, his mother, left the town in search of fame and fortune, and ended up working as a dancer, waitress, and card dealer.
Alfred and Nancy took up the responsibility of raising two young children, and although they were poor, the now-deceased couple was able to provide stability for their grandchildren.
Ira later remarried but never came back for his son and daughter, but he and Myrle came from time to time to visit the children they left behind.
Willie got his first music lessons from his grandparents, who were in charge of the Methodist choir and teaching children music in Abbot.
The country star also got his first guitar from his grandfather, but unfortunately, the deceased Alfred passed away before his grandson turned seven.
Bobbie once said that their grandfather always looked out for her and her brother, and years after the siblings lost their patriarch, their grandmother died in 1979, at the time Willie became very successful.
Despite this loss, the singer and his sister remained close, and the older sibling joined the award-winning country artist's band as a pianist.
Willie was able to accomplish what his parents abandoned him and his sister for; he is a renowned songwriter and singer who recorded and wrote hits like "Hello Walls," "Crazy," and "Funny How Time Slips Away."
The singer also ventured into acting; starring in the "Electric Horseman," the same year his grandmother passed away. His first significant role was in "Honeysuckle Rose," in 1980, and by '93, he got inducted into the Country Music Hall of Fame.
The legendary singer married four times, the last being to Annie-Marie in '91, and despite his $16.7 million debt to the IRS, the singer has stayed above board and remains one of country music's finests.
The simplest thing Wille's childhood and upbringing taught him is to believe he could do whatever he wanted, and in his words, he learned it "At the house, in the school, and on the field."
Please fill in your e-mail so we can share with you our top stories!