Joke: Elderly Man with Arthritis Asks for Help at the Post Office
For today's daily dose of laughter, we compiled a few jokes related to the postal service. Where one man felt the need to apologize, a woman faced a postage dilemma while another bragged with the abilities of his civil servant father.
A FINAL FAVOR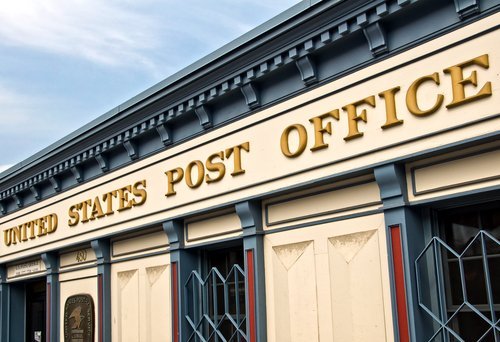 An elderly man approached another man at the post office desk and asked,
"Excuse me, sir, I'm sorry to bother you, but my arthritis is acting up today, and I'm struggling to address this postcard."
With a shaky hand, the older gentleman held up the postcard and continued,
"Can you possibly write it for me?"
With a smile, the other man didn't hesitate as he replied, "I'd be glad to." After he finished writing out the address, the man also wrote a short message and agreed to sign the card on the older man's behalf. 
Having done as requested, the younger man asked, "Is there anything else I can do for you?" The elderly man thought it over for a moment and replied,
"Yes, please add at the end, 'P.S. Please excuse the sloppy handwriting."
POSTAGE FEES
Sarah went to the post office to mail a package. Upon enquiring about postage options, the postal worker told her that standard delivery would cost $1.10 while the more expedient choice would cost $2.70.
"In that case, there is no hurry," Sarah said. "Just make sure the package gets delivered in my lifetime."
The postal worker glanced at Sarah and said,
"In that case, it will be $2.70, please."
THE ZIPPY CIVIL SERVANT
During their lunch break at school, three friends bragged about their fathers as Jimmy said, "Well, my father runs the fastest. If he shot an arrow, he would get to the target before the arrow."
Unimpressed, John interjected, "You think that's fast? My father is a hunter, and if shot his gun, he could easily get to the target before the bullet."
Samuel smirked and shook his head as he added,
"The two of you know nothing about fast. My father is a civil servant. He stops working at 4:30 and he is home by 3:45!"
In another joke of the day, we shared a collection of hilarious funnies about marriages, and the many circumstances that have given rise to jokes about couples and their relationships over the years.