Steve Harvey to Cover 8 Students' College Costs at Kent State after Show Is Cancelled
Steve Harvey will be covering the college costs for eight students who will be attending his alma mater, Kent State University in Ohio.
Less than a week after the final episode of his eponymous talk show aired, Steve is giving back and changing the lives of eight university first-year students.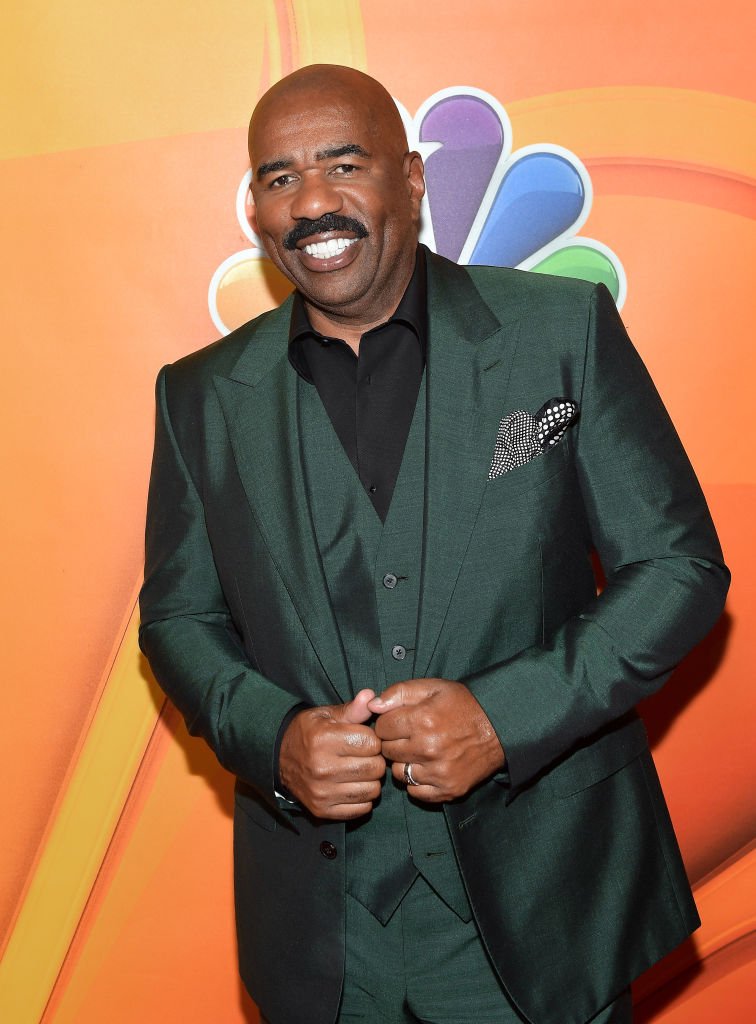 According to The Associated Press, the Kent State University released a statement disclosing that the talk show host and his wife's Steve & Marjorie Harvey Foundation will be providing a scholarship of about $23,000 for each of the eight chosen ones.
Steve explained during his final episode that he looked forward to turning the page
While the lucky students will be required to maintain a grade point average of 2.5 to retain the scholarships each semester, Steve and Marjorie are offering it in memory of Devin Moore, a Kent State student who died in 2017 while playing basketball at a university center.
Steve introduced some of the recipients of his scholarship program during the June 26 final episode of his long-running show, "Steve." The famed talk show told the audience at the time:
"I've got seven boys that I want you to meet. Today, my wife and I, our foundation and Omega Psi Phi fraternity, we're sending seven African-American boys to the same school [Kent State University] I flunked out of."
It was a perfect ending for "Steve" which had been on-air for seven years. NBC announced in May that the network was replacing Steve's show with Kelly Clarkson's, a move that came as a surprise to many except the famed host.
Steve had expressed uncertainty about his future with NBC during an interview at Variety's Entertainment Summit in January.
Steve Harvey Hints He's Leaving His Talk Show Because of Kelly Clarkson Deal https://t.co/zav7mMseeq pic.twitter.com/K6UWJE0FwP

— Good Housekeeping (@goodhousemag) January 10, 2019
"I thought I was until they made an announcement a couple of weeks ago that they wanted to give Kelly Clarkson the owned and operated NBC Networks, and that's my slot," Harvey reportedly said, adding that he would have loved for the network to break the news to him personally.
The same month "Steve" was canceled, the network disclosed that Steve, 62, had been replaced as the host of NBC's "Little Big Shots" by actress/comedian Melissa McCarthy
Steve still hosts ABC's "Family Feud" but losing two hosting gigs decreased the entertainer's TV presence significantly.
Sometimes the answers on Family Feud are just ...🤣🤣🤡🤡 pic.twitter.com/z4CnF9LG1j

— Steve Harvey (@IAmSteveHarvey) December 14, 2018
Taking the loss in his stride, however, Steve explained during his final episode that he looked forward to turning the page on the new chapter of his life.
"All I'm doing is I'm about to turn it," he said. "And I can't wait to see what God got for me on that other page."