Meet Beverly Garland, Best Known for Playing Steve Douglas' Wife in 'Three Sons'
During an acting career that lasted more than five decades, Beverly Garland showed her versatility in everything from the spirited heroine in low budget horrors to a television sitcom wife.
The California native born on October 17, 1926, studied dramatics under Anita Arliss, the iconic screen star, George Arliss' sister. Beverly got an early start in the theater after her family moved to Arizona and worked in radio before she made her film debut in the 1949 classic, "D.O.A."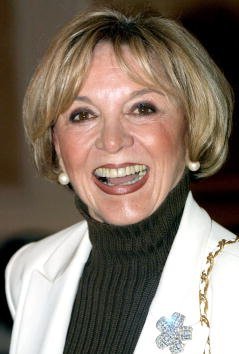 The same year Beverly married her second husband, Richard Garland on August 13, 1949. Beverly first had a very short union with Robert Campbell in 1945, from whom she divorced the same year.
Her marriage to Richard lasted until they divorced in 1953, a time which her acting career picked up. The following year she appeared in 11 television and film productions in contrast to just three in 1953.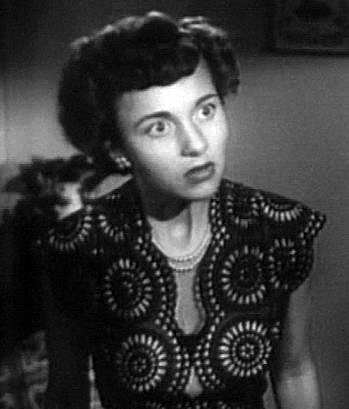 In 1957 Beverly went down in history as television's first policewoman in "Decoy," while she also became the first actress to star in a television drama series. 
During the 1950s, Beverly starred in low-budget hits like "Not of This Earth" and "Swamp Women," while her memorable casting in "My Three Sons." 
Happy Birthday to our girl, Beverly Garland! pic.twitter.com/9SMnhFEARh

— The Garland (@thegarlandhotel) October 17, 2017
The show aired for twelve years from 1960 until 1972 while Beverly played the role of Barbara Harper for 74 episodes from 1969 until 1972. She entered the show as the second wife of widowed Fred MacMurray with his three sons. 
Up until that point, Beverly had mainly portrayed tough, hard women in films like "It Conquered the World" and "The Alligator People," and her casting as Barbara showcased her versatility as an actress.
"Clams again, dear?" RT @jo_jod88: Remembering Beverly Garland.
Oct 17, 1926 - Dec 5, 2008.@boxleitnerbruce pic.twitter.com/nMnHOMGHIk

— Bruce Boxleitner (@boxleitnerbruce) December 6, 2014
"I never considered myself very much of a passive kind of actress. I was never very comfortable in love scenes, never comfortable playing a sweet, lovable lady," Beverly told Fangoria magazine in 1985. 
The actress married, Fillmore Crank, a real estate developer on May 23 in 1960. The couple later built a Mission-style hotel in North Hollywood, which since got named the Beverly Garland's Holiday Inn. After his death in March 1999, she never remarried.
Only at The Garland. - IG/ brianleahyphoto pic.twitter.com/3RdZGwrjes

— The Garland (@thegarlandhotel) December 18, 2017
Apart from an acting career that lasted until 2004, Beverly became involved in the running of the hotel. She served on the boards of the Convention Bureau, the Greater Los Angeles Visitors, and the California Tourism Corporation.
Following a long illness, Beverly died on December 5, 2008, in Hollywood Hills, Los Angeles, California. 
Beverly had two children with Fillmore Crank, Carrington, and James, while she also gained two stepchildren, Fillmore Crank Jr., and Cathleen.
Her dedication to acting for over fifty years showed in her 195 credited film and television appearances before her death at the age of 82.
Only four years her senior, her namesake but non-related actress, Judy Garland made a name for herself during the same time as Beverly. 
Judy Garland became one of the most iconic recording artists and film stars of all time. Despite all her achievements, Judy life was a tragic one.