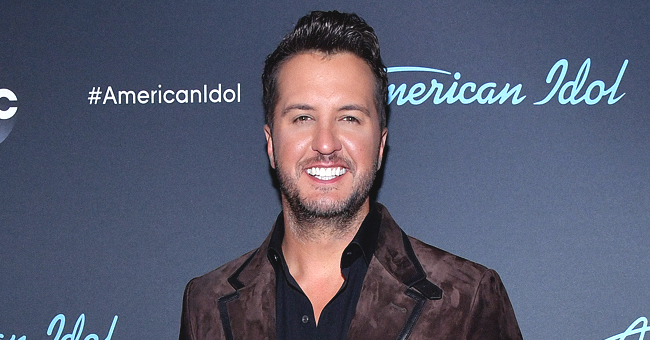 Getty images
Luke Bryan Is a Doting Husband and Proud Dad of 2 Beautiful Sons

Luke Bryan, despite the lousy hand that life dealt him severally, he is a doting husband, a father of two sons, and more.
Luke Bryan has proven time and time again, that his talents go beyond being a country singer, to an awesome father and husband.
HE IS A DEVOTED FATHER AND HUSBAND
While Bryan's career takes him away from the Nashville home he shares with his family frequently, it does not stop him from spending time with his sons, Thomas Boyer and Tatum Christopher Bryan.
The country star is equally proud of his young sons and shares pictures of the youngsters on his Instagram page often.
In one post, the brothers are seen holding each other while wearing a broad smile for the camera. Bo and Tate as they are fondly called wore Cavalier's jersey, and the proud father captioned the photo,
"Watch LeBron boys; Here comes the Bryans'."
In another post, the singer shared a short video clip of his first son hugging balls to himself, and captioned it, "Bo was draining them." Luke Bryan is also this affectionate with his wife of thirteen years and college sweetheart, Caroline Boyer.
The parents-of-two got married in 2006; the singer dots on Caroline and the two have weathered storms together which strengthened their relationship.
BRYAN AND CAROLINE AGREE ABOUT THINGS WITHOUT DISCUSSING THEM
When the "American Idol" judge sister, Kelly, passed away in 2007, Caroline was there for him, and in 2014, when the deceased's husband, Ben, died, the couple took on their three children.
Bryan's nieces' Jordan and Kris, were already in college at the time, but his nephew, Til, who was 16, came to live with him and his family.
In a 2017 interview, Caroline while explaining the decision to take on the siblings said it was something they knew they had to do. The mum-of-three added that they didn't have to discuss it, and never had to think twice about the decision.
WHAT IT'S LIKE TO HAVE A TEENAGE SON OVERNIGHT
Bryan, on his part, had to adjust to the situation; according to him, he had a teenage son overnight and had to figure out how to be a parent and a friend to Til at the same time, without overindulging or pushing him away.
The award-winning country artist also hoped that their situation would serve as an inspiration to those who suffered the same tragedy.
In his words, he hopes they:
"Plough right ahead and deal with the hand life dealt them."
The country star has mastered his hand, and he's proud to raise three boys whom he goes fishing and plays board games with. Til, Bo, and Tate equally appeared in the singer's 2017 music video for "What Makes You Country?"
Bryan, despite the tragedies in his life, is staying positive and enjoying his family one day at a time.
Please fill in your e-mail so we can share with you our top stories!