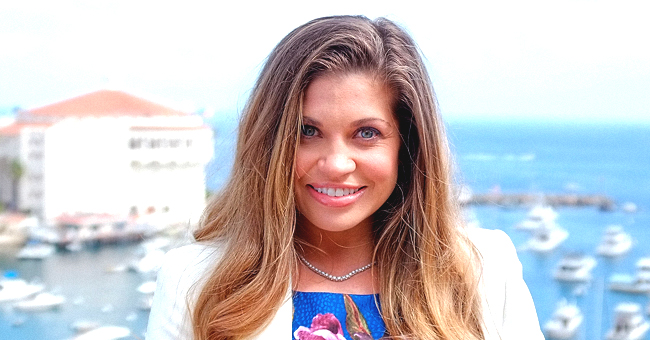 Getty Images
Danielle Fishel Shares Emotional Post after Giving Birth to Her Son 4 Weeks Early

Danielle Fishel is distraught after giving birth to her son four weeks earlier, and in an emotional post, she called it "A nightmare we'll never forget," amid other things.
At a time when most people celebrate the birth of a newborn, Danielle Fishel and her husband, Jensen Karp, are distraught and keeping vigil over their son, Adler Lawrence Karp.
The new mum penned an emotional caption on Instagram to accompany two touching photos of her son's crib and the newborn in the NICU.
Fishel revealed that on June 20, while she was directing "Raven's Home," her water broke and she ended up in the hospital where the OB gave her a magnesium sulfate to stop contractions.
However, the magnesium sulfate didn't work, and after a scan showed fluid in Adler's lungs, the "Boy Meets World" actress gave birth to him four weeks earlier than planned.
In her write-up, the new mum noted that nothing went the way she and Karp planned it, as her son is now in the NICU and the doctors and nurses are working hard to find out what caused the fluids and fix it.
The 38-year-old actress described it as a "Nightmare we'll never forget," adding that it's the most trying experience that she and her husband have faced so far.
Despite the dark clouds, the "Girl Meets World" star wrote that the experience made her closer to Karp, whom she described as someone she can lean on during the "Highest highs and lowest lows."
Fishel equally asked for privacy as her family tries to navigate through the next few weeks, and the proud mum revealed that her son loves his bath time and has the cutest sneeze she's ever heard.
Karp echoed his wife's statement with a similar post on Instagram. The first time father called his baby boy the center of his universe, writing that the baby is fighting every day.
The new dad also wrote that Alder reminded him that miracles are not always perfect, but once his baby is out of the hospital, it's going to be difficult for anyone to convince him that his son is anything else.
Fishel and Karp got married last November, and she announced her pregnancy early this year with a photo post on Instagram showing Nike adult and baby footwear.
At the time, the actress said she was eating for two and napping without apologies. She added that she was equally nervous and excited at the same time, and can't wait to welcome her baby in July.
Fishel plans to share the next update about Adler when he's home, in his crib and nursery.
Please fill in your e-mail so we can share with you our top stories!