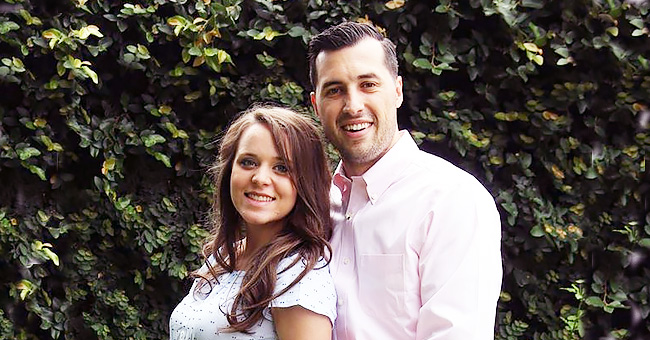 instagram.com/jeremy_vuolo
Jinger Duggar's Husband Jeremy Vuolo Shares Cute Photos of Baby Felicity at Her First Football Match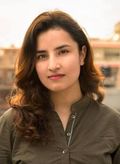 Jinger Duggar and Jeremy Vuolo's 11-month-old daughter, Felicity, has grown up so much! Jeremy shared a few brand new photos of his daughter in his and his Felicity's joint Instagram account.
Seems like little Felicity enjoyed watching a game of soccer with her parents.
In a series of Instagram posts, American former soccer player Jeremy Vuolo posted pictures of his daughter Felicity enjoying her first MLS game with him and his wife Jinger.
Felicity looked super adorable in a red and white jersey and a blue headband with a huge bow.
The "Counting On" welcomed on July 19, 2018, after having induced labor.
Jinger opted to deliver her baby at a hospital rather than having a home delivery like her mother and sisters. She said she didn't feel comfortable with the idea of delivering her baby at home.
In an episode of "Counting On," the reality star opened up about how she thought giving birth in a hospital would be more convenient.
"My mom and quite a few of my sisters have done home births and for me, I don't feel comfortable with it. I think I feel safer being in a birth center where they have a lot more things that you would need for care and also being closer to a really good hospital."
JINGER'S INDUCED LABOR
After Jinger was taken to a hospital on July 17 to induce labor, the doctors gave her Pitocin which caused and strengthened contractions.
However, there was no dilation despite her strengthening contractions and Jinger had to go through 18 hours of debilitating labor to fully dilate.
The doctors also gave her an epidural. Opening up about her experience, she said:
"I had some pressure and cramps and stuff, and so I wasn't sure what was going on, but I felt pretty good considering the 12 hours of labor without that. And by the time I woke up, my nurse came in and she checked me and she's like, 'Wow, you're dilated to 10!' And I was shocked because I was like, 'How did this happen? How did this happen? I was just sleeping!' They had me rotating every 30 minutes and I think all those things really helped."
Luckily, Jinger and her baby were both safe and sound. Felicity weighed 8 lbs. and 3 oz. at birth and she was 19.5 inches long.
It is pretty evident that Felicity has become the center of her doting parents' world.
Please fill in your e-mail so we can share with you our top stories!