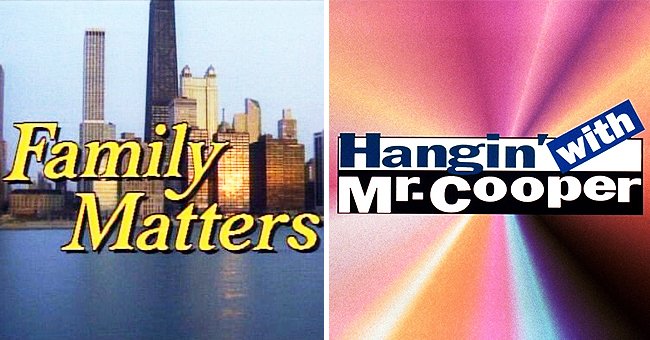 Youtube/woodinthehood
'Family Matters', 'Hangin' with Mr. Cooper' May Be Getting Reboots, Thanks to WarnerMedia

WarnerMedia is considering reboots of their hit sitcoms "Step by Step", "Perfect Strangers", and "Hangin' with Mr. Cooper."
Reboot fever seems to be on the rise since nostalgia has millions of fans tuning in for shows like "Full House" on Netflix.
WarnerMedia, who is planning on launching a rival platform to Netflix is delving into Warner Bros treasure chest for classic sitcoms to revive.
REBOOTS OF BELOVED COMEDIES ON THE CARDS?
The network is looking at such beloved series as "Step by Step", "Perfect Strangers," "Family Matters," and "Hangin' with Mr. Cooper."
The clear advantage of reboots is that it is a tried and tested formula, with a guaranteed base audience of old fans, and with a new twist to capture the attention of the new generations of viewers.
BRINGING BACK BALKI AND LARRY?
Sitcom fans are enthusiastic about the possibility of a reboot of the 80s odd-couple comedy "Perfect Strangers."
The series revolved around the unlikely friendship and madcap adventures of a conservative American, Larry Appleton, and his distant foreign cousin Balki Bartokomous and his struggle to come to terms with American society. The original series was a runaway hit, and fans have been clamoring for a return of "Perfect Strangers" for years.
"PERFECT STRANGERS" SPINOFF "FAMILY MATTERS" MAY BE BACK TOO
An equally successful spinoff from "Perfect Strangers" was "Family Matters." The sitcom was built around a character introduced in "Perfect Strangers," Harriet Winslow, her policeman husband Carl, her quirky family and the nerd next door is also being considered for a reboot.
POPULAR BASKETBALL SITCOM REBOOT IN THE CARDS
The buzz also hints that "Hangin' with Mr. Cooper" is being considered for a reboot. The show told the story of a former NBA player who has to deal with the changes in his life after his pro career ends and he becomes a teacher and basketball coach in a high school.
Another big winner in the ratings war that might be looking at a reboot is "Step by Step", a blended family sitcom that starred Patrick Duffy and Suzanne Sommers as single parents with 3 children each who marry after a whirlwind romance-
The hit series ran for 7 seasons in the 90s, and the formula is a tried and tested success with "The Bardy Bunch" as a prime example.
Curiously enough, reboots are hitting cop shows too, with "Cagney and Lacey" and "NYPD Blue" making a comeback.
KELSEY GRAMMER HINTS AT "FRASIER" REBOOT
Fans of the quirky sitcom about psychiatrist and radio talk show host Dr. Frasier Crane are eager to have the rumor confirmed that "Frasier" is coming back - and with the same cast.
Actor Kelsey Grammer hinted at the possibility at a USC Comedy Festiva that he and co-star David Hyde Pierce would love to do "Frasier" again with the original cast.
"In my own personal approach to what I've discussed with other people is that I wouldn't want to do it without these guys," he said.
Grammer's character, Frasier, first appeared in the hit sitcom "Cheers," as the fiancé of snobby DIane Chambers. The spinoff was a hit in its own right, running from 1993 to 2004.
Please fill in your e-mail so we can share with you our top stories!