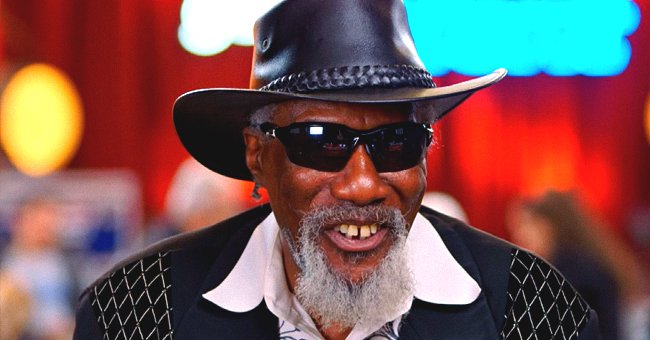 Youtube.com/America's Got Talent
Blind War Vet Robert Finley Receives a Standing Ovation after His AGT Audition
A 65-year-old blind veteran stunned the entire "America's Got Talent" audience with his singing talents, and many believe he may get the golden buzzer later in the season.
Robert Finley spent his prime serving his country but now at 65, he is disabled. These daunting factors made it almost hard to believe that Finley would vie alongside thousands of others, in a prestigious talent competition like "America's Got Talent."
FINLEY'S PERFORMANCE HAS GONE VIRAL
On Friday, July 5, Finley took to the stage to perform a song he had written all by himself. Dressed for the occasion in a black suit complemented by a cowboy hat and tall boots, the veteran gave an exciting performance.
He happily sang the original song, titled "Get It While You Can," tapping his feet and making some cool moves. It was perhaps this apparent excitement with which Finley performed that had the whole audience standing, dancing and applauding as he continued singing.
His soulful rendition even had the judges, including Simon Cowell, beaming and dancing as they watched him perform. Finley's deep baritone is indeed heartwarming and made for a surprise considering his age.
"America's Got Talent" shared a video of the performance via their official YouTube page that very day, and it became an avenue for fans to commend Finley's sterling performance. So far, the clip has amassed well over three million views and thousands of comments!
WILL FINLEY GET THE GOLDEN BUZZER?
Finley, who is a native of Louisiana, has become a fan-favorite for his famous foot-tapping number. He has led many to speculate that come July 9; he may be the recipient of judge Julianne Hough's golden buzzer.
The award-winning dancer has had everyone in suspense by choosing to keep her golden buzzer indeed GOLDEN. While her fellow judges, Simon Cowell, Howie Mandel, Terry Crews, and Gabrielle Union have awarded sterling performers the golden buzz, Hough hasn't.
She has made avid AGT fans puzzled, and they have curiously aired their speculations about why she is yet to give any performer the golden buzzer! Hough is well aware of the issue and further fueled the talk after she took to Twitter saying:
"C'mon guys! Have more faith in me! My #GoldenBuzzer happens July 9th!!! #AGT."
The tweet came soon after Finley's incredible performance, and many have expressed that he may get the golden buzzer during the next episode. Going by Hough's enthusiastic response to Finley's performance, this may happen.
Please fill in your e-mail so we can share with you our top stories!