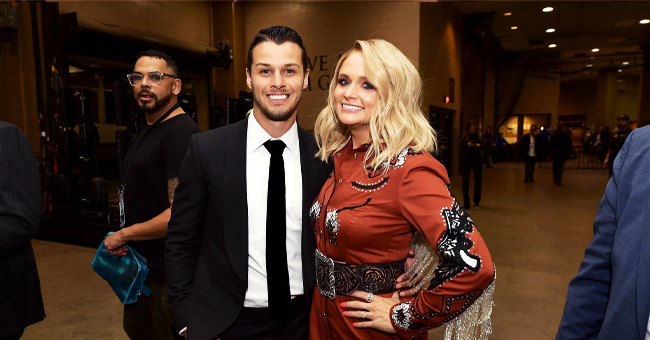 Getty images
In Touch: Miranda Lambert's Husband Brendan McLoughlin Moves to Tennessee from New York

Things People do for love! Brendan McLoughlin reportedly loves the Southern life after ditching New York City to be with his wife, Miranda Lambert, in Tennessee.
When people make a significant decision like leaving the only place they've always called home to somewhere new and different, it takes time for them to adjust, but the reverse is the case for Brendan McLoughlin.
The New York Police Department officer left the "Big Apple" to Tennessee to be with his wife, Miranda Lambert, and according to InTouch Weekly, he is now a Southerner through and through.
A source close to the couple told the news outlet that McLoughlin is excited about living in Tennessee with his wife and have zero plan to move back to New York as he is enjoying life in the Southern state.
The Staten Island native only visits his home state to see his family and friends, whom the source claimed loves to tease him about ditching them to be with Lambert.
Although the source also claimed that the 27-year-old police officer feels divided between loyalty to his friends and his new life, McLoughlin is happy and in love with the "Tin Man" singer.
Lambert, on the other hand, seems to understand her husband's episodic nostalgia for New York, and reportedly bought a $2 million home in the city; Tennessee remains their base because of her music.
InTouch Weekly also reported that the "Pistol Annies" band member takes care of most of the financial need of McLoughlin who can't conveniently support the two of them and maintain the singer's lifestyle on his cop salary.
The news outlet noted that Lambert and the former model do not mind the arrangement, as they are both happy with their marriage.
The two got married in a secret ceremony in January, and the singer announced the union on social media on Valentine's Day. However, despite being so in love, the Texas native is yet to reveal how they started their love story and what convinced her that McLoughlin is "The one."
According to Popculture, the "Little Red Wagon" singer said in an interview that the details of their love story are in her upcoming album.
As happy as the two seem, Lambert and McLoughlin's marriage recently faced some rumors about a split and possible divorce. The rumors started after a news report called the couple "Incompatible" because they lived in different cities and seemed to have separate lives.
The rumors didn't get a foothold as a rep for the Southern singer debunked them, saying at the time, that it was fake news with no iota of truth, and once again reiterated that the couple is happy together.
Please fill in your e-mail so we can share with you our top stories!