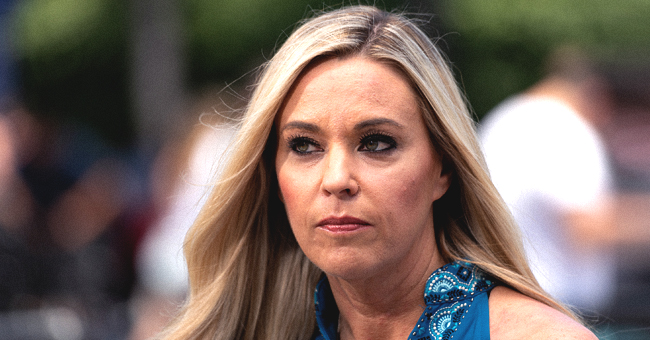 Getty images
Glimpse into the Complicated Relationship between Kate Gosselin and Her Estranged Brother
"Dancing With the Stars" Star, Kate Gosselin and her brother do not have a great relationship in any way. The Star broke down in tears as she shed more light on their relationship as well as the allegations he made against her.
Kate Gosselin is famous for her role in the television show, "Dancing with the Stars." However, she has been in the news, not for her exceptional dancing, but for a testimony against her by her brother.
In an interview with Jim Moret of Inside Edition, the reality TV star broke down in tears while answering Jim's questions.
KATE'S JOB AND HER KIDS
The star noted then, in 2010, that her busy work schedule made it inevitable for her to be away from her kids. She explained that it was hard letting someone else pick them from school.
However, after each week's episode of "Dancing with the Stars," Kate immediately takes a flight home to spend time with them, though that wasn't possible the week she had to promote her new book, "I Just want you to Know."
When Jim asked the star what she wanted people to know after reading her book, Kate explained that she wanted them to see her as a mom with a big heart and that she is not a monster as the media painted her.
KATE'S BROTHER'S ALLEGATIONS
Kate's brother and her sister-in-law had gone to the Child Labor officials, where they claimed that the star's children were exploited during the filming of the "Jon and Kate Plus Eight. Her brother also made specific comments about a particular episode in which the children did toilet training.
KATE'S REACTION TO THE ALLEGATIONS
Kate revealed that she felt betrayed by her brother's allegations as she thought that he should know better. She also explained that being a father of four children, her brother was supposed to be spending more time with his children, rather than going to court and gallivanting in New York to complain about her.
On his comments on the toilet training episode, she explained that her brother and sister-in-law made a lot of money from complaining about her family earlier, and now that the money has run out, they were back complaining again. She also revealed that she hadn't let them see her kids in two years.
Kate's sister, Kendra, also revealed that Kate left a trail of hurt behind her as she cut off her ties with family members in her pursuit of fame. She also added that Kate is now alone as her wealth and prestige is slowly fizzling out.
Please fill in your e-mail so we can share with you our top stories!