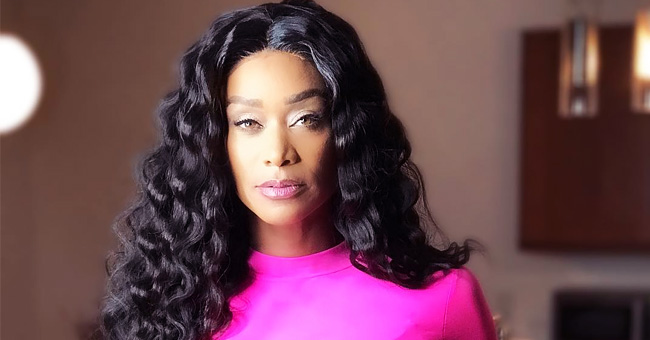 instagram.com/tamiroman
Tami Roman Claims Season 8 of 'Basketball Wives' Is 'the Final for Me'

Tami Roman has revealed that this will be the last season she participates in the hit reality show "Basketball Wives."
Fans of VH1's hit reality series "Basketball Wives" may be seeing one of their favorite stars participate for the very last time this season.
Tami Roman has revealed that this will be her last season on the show, and she has no plans to participate in Season 9.
"This is the final season for me, Season 8. But I'm sure they'll get another season and you'll get to see all of the ladies." Tami Roman
TAMI ROMAN IS READY FOR NEW EXPERIENCES
In a recent interview at the 2019 BET Awards, Tami, 49, revealed that she feels that the "Basketball Wives" experience has run its course for her.
The star, who was one of the original cast members in 2010, is now ready to try her hand at new projects.
"It takes up a lot of time to film Basketball Wives. We're in that thing for like six or seven months at a time, so I just wanted the opportunity to have some free time to do some other things," she said.
Mona Scott-Young, "Love & Hip Hop" creator and the head of Monami Productions, is said to be backing Tami's new venture
TAMI ROMAN KEEPS IT REALLY REAL
Tami attributes her success in reality TV to her sincerity, and the fact that she is 100% herself, on or off camera, and that is what the audiences love.
"I think in this day and era, people recognize that. You think you're pulling the wool over the audience's eyes or that people don't recognize that. The audience is super super smart, they know when it's not real, when it's not authentic," she said.
TAMI ROMAN - MOTHER OF TWO
Tami, 49, has grown two children which she shares with ex-husband basketball player Kenny Anderson.
The couple have two daughters, Lyric, who is an actress and a screenwriter, and Jazz, who is a hip-hop artist.
TAMI ROMAN WANTS TO INSPIRE "REAL WOMEN"
Tami is looking forward to working on new projects with Mona Scott-Young, the television producer of "Love and Hip-Hop."
"You know, I have grown a lot over the years, and I want my presence on television to be positive and uplifting. I want real women with families who have ups and downs to be able to relate to me and feel inspired and empowered knowing they can push through anything," she said.
What her new projects will entail is something that Tami is keeping close to the vest, but her fans can look forward to seeing her back on screen in the very near future.
A SPIN-OFF WITH REGGIE YOUNGBLOOD?
Fans have been speculating if one of the possible new projects Tami Roman has up her proverbial sleeve might be a brand new reality show, featuring her husband Reggie Youngblood.
The new series would follow Tami and Reggie and their families in their day to day lives.
Mona Scott-Young, "Love & Hip Hop" creator and the head of Monami Productions, is said to be backing Tami's new venture as a producer, and the stage seems to be set for yet another hit reality show. Good luck Tami!
Please fill in your e-mail so we can share with you our top stories!