Queen Elizabeth Refuses Help and Insists She's 'Perfectly Capable of Planting a Tree' at 93
The Queen of England grabbed a shovel to plant a tree during her visit to the National Institute of Agricultural Botany. 
Queen Elizabeth has still got plenty of oomph.
The 93-year-old monarch refused help from Jim Godfrey, the chairman of NIAB when he offered to help her plant a hornbeam tree. 
Handing her signature Launer bag to a lady-in-waiting, the Queen said:
"No, no, I'm still perfectly capable of planting a tree."
With that, she grabbed a shovel and started to pile dirt into the hole where the sapling was already half-planted.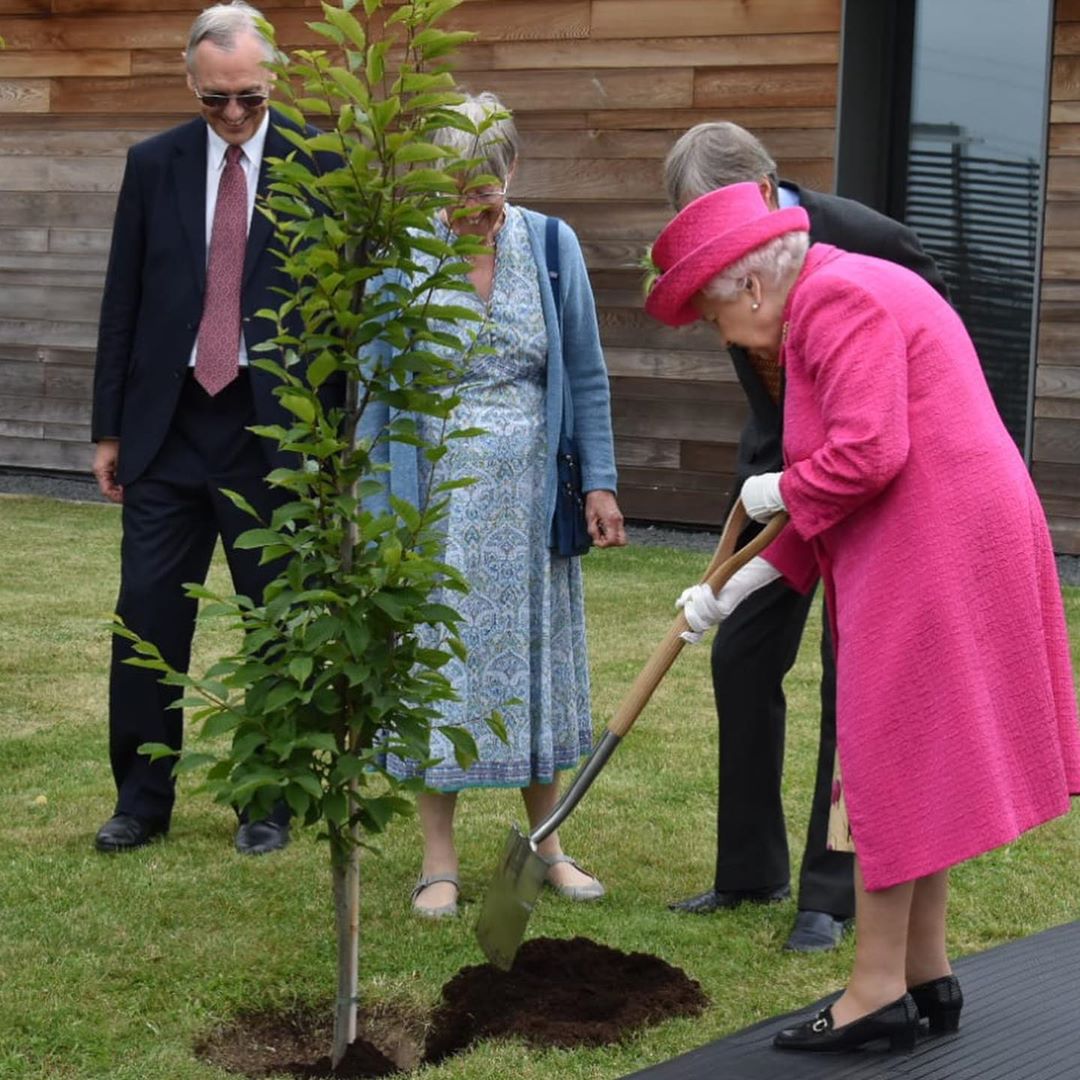 According to the chief executive of NIAB, Tina Barsy, Queen Elizabeth was not scheduled to plant the tree. 
"She wasn't scheduled to plant the tree, it was just to supervise the planting. But she handed her handbag to her someone and seized the spade. She obviously wanted to do it!"
In 1921, the Queen's grandparents, King George V, and Queen Mary plated a mulberry tree on the site. 
During her visit to the agricultural botany, the monarch learned about new building facilities and talked to plant breeders. 
Dr. Barsby and the Queen also talked about English wine, which is a new crop for the NIAB. Opening up about their conversation, Dr. Barsby said:
"I told her that the official wine for the Oxford and Cambridge boat race was English sparkling rather than French champagne and that English wine was becoming more popular and much better. And she said I don't actually drink wine myself but I hear it's very good."
The royal was dressed in a pink tweed jacket and a matching hat with faux flowers on the brim. She accessorized her ensemble with an elegant broach and a string of pearls.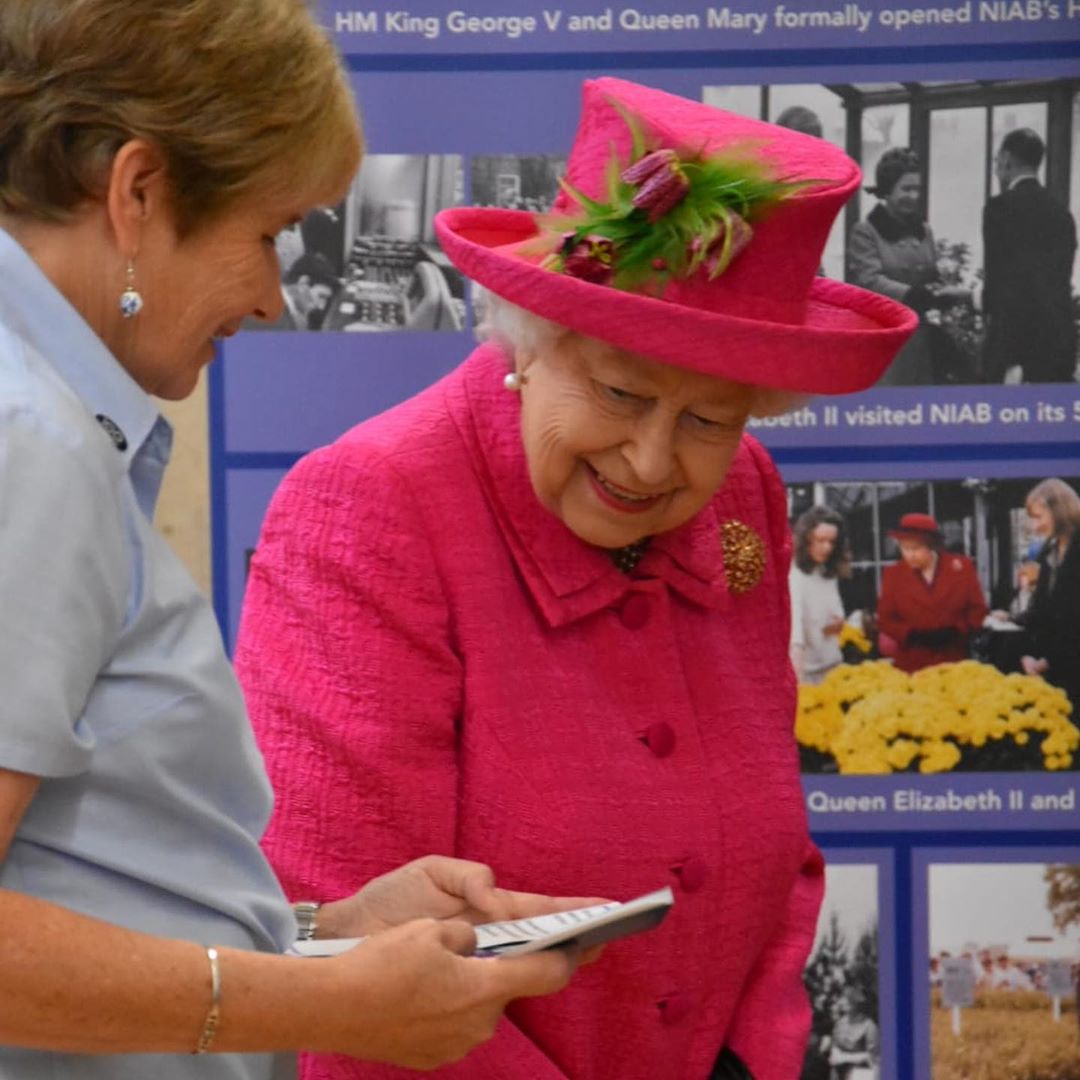 After an eventful time at NIAB, the Queen has lunch at the Queen's College University of Cambridge before officially opening the Royal Papworth hospital. 
The Royal Papworth hospital is the leading heart and lung hospital in Britain. In 1979, the hospital carried out the UK's first successful heart transplant.