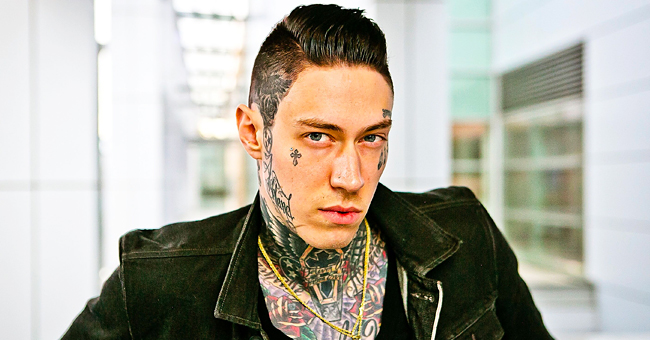 Getty Images.
Meet Trace Cyrus, Miley Cyrus' Older Brother Who Follows in Their Dad Billy Ray's Footsteps

Since Trace Cyrus brought out electro-pop hit songs "Shake It," and "Seventeen Forever" during his teens, Metro Station made a comeback, and he fell head over heels in love.
Miley Cyrus' older half brother wanted to be just like their father, Billy Ray Cyrus from childhood. He formed the band Metro Station with his friend Mason Musso in high school, and in 2007 they hit it big with "Shake It."
The song became a Top 10 hit and reached double-platinum status while the self-titled debut album reached the No. 1 on the Dance chart.
But then the band broke up three years later after they lost some of their members. "The band just kind of slowly started falling apart. We lost the keyboard player when I was on tour with my sister Miley. We let go of our drummer during that tour; it was down to Mason and me," Trace said in 2016.
Then Trace formed the band Ashland High, which went on to release two albums. In 2014, Mason and Trace reunited Metro Station and went back on tour. Trace decided to let Ashland High "rest," and as more mature artists, they found the new challenge "exciting."
"I think we just got better. I think when we were making the first album, we were like 16, 17 years old, I kind of figured out my style more and vocally learned a better way to sing in the studio. And I don't know – I think years and years of practice has just made Mason and me a lot better. So it's very exciting," Trace added.
On their first night back together as a band, they came up with a song, the first of many along with nonstop touring for a couple of years.
During an interview in 2016, Trace spoke about the band's album "Savior" and an acoustic EP due for release that December. But they also touched on Trace's aspirations for his life.
"In my career, I'm still not exactly where I want to be; I think we're going to continue to grow. But where I'm at in my life and my personal life with my girlfriend Brenda Song and my dogs and having a home – you know, I'm very happy in that aspect," he said.
Trace's longtime-girlfriend and actress, Brenda featured in the music video of his 2007 hit "Shake It." Brenda announced that she was expecting in August 2011, and the couple got engaged two months later. However, in January 2012, Trace announced the end of their relationship.
"Brenda and I have decided to go our separate ways. We split up a couple of months ago. We will continue to focus on our careers," he said in a statement.
Just two days earlier, Miley Cyrus announced her engagement to Liam Hemsworth, whom she married on December 23, 2018. Trace, thrilled with the new addition to the family, told Us Weekly in March 2019, that even as the protective big brother he couldn't help but like Liam.
"I mean, any time you have some guy dating your sister, you want to be the big brother — the bully — and hate on him, but he such a great guy. I love him. He's awesome," he said.
By then Trace had found love again with Taylor Lauren Sanders and announced their engagement shortly before the new year and released a music video titled, "Give My Heart To You."
Since Metro Station's return, they added the drummer Anthony Improgo and keyboardist Blake Healy and landed a recording deal with Columbia.
In June 2019, his half-sister, Miley took to social media to defend her relationship with longtime love Liam. Since they got married, rumors of them splitting up started doing the rounds and persisted.
In a tribute post to Liam celebrating their 10th anniversary, Miley hoped to shut down rumors once and for all.
Please fill in your e-mail so we can share with you our top stories!