'Love Jones' Director Originally Wanted Jada Pinkett-Smith as Nina Mosley but She Passed
The director of the two-months hit film, "Love Jones" revealed his experience with movie stars, Jada Pinkett-Smith and Lauryn Hill when he tried to include them in the movie.
The evergreen movie set in Chicago made its viewers acquainted with the love triangle of  "Nina Moseley" and "Darius Lovehall."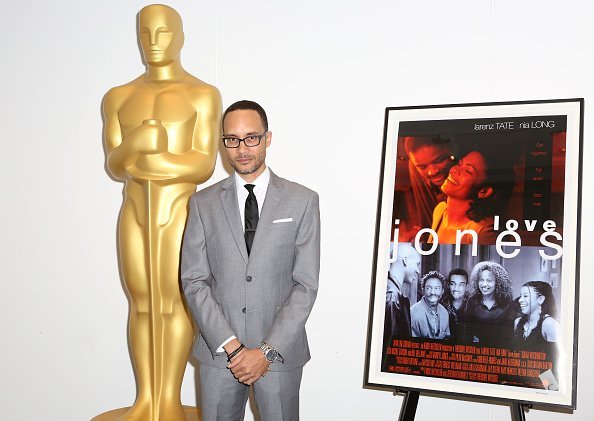 Theodor Witcher, who happens to be the movie's director and writer, opened up about his cast selections after over two decades since the film hit the cinemas.
He claimed that he did not have Nia Long in mind when he thought about who would be taking on the role of Nina Moseley. Instead, he planned on featuring Jada-Pinkett Smith, whom he felt would portray the role perfectly, especially after seeing her in another film; unfortunately, the Hollywood star refused him.
"Believe it or not, I had Jada-Pinkett Smith in mind. I had seen her in 'A Different World' and thought she had a very different sensibility from other black actresses of her generation. I tried to get her, but she passed."
He further explained that Lauryn Hill was also on his mind, but the actress had a shoot which coincided with "Love Jones'" filming. However, she supported him by making a soundtrack for the movie titled "Sweetest Thing."
It must have been the sweetest thing for the producer as the movie made headlines following its release in the 90s. Whether or not he had the individuals which he wanted to star in the film, the cinemas received the love story warmly!
Theodor continued to talk about his experience shooting the film; he revealed that he was not feeling Lanrenz Tate at first. He claimed his reservations for the actor was due to the role in which he played in "Menace II." The director said he felt Larenz was no different in reality as the character he played in "Menace II." 
He was not the only one doing most of the behind-the-scenes revelations. In the course of the 20th anniversary of "Love Jones," its cast members such as Nia Long, Isiah Washington, Lanrenz Tate, Bill Belamy, Lisa Nicole Carson, reunited and shared with the public some information.
Lanrenz revealed he was hesitant in working with Theodore, who was a first time director, but did anyway as he liked the script. Nia also acknowledged that the chemistry between Nina and Daruis was superb!
While the movie recorded only $12,782,749 worldwide, it earned the place of being the significant film that made a dynamic shift in black theatre. Prior to the film, black movies had concentrated mainly on the ghetto, drugs, and bad guys. 
The film centered on a love story between two African Americans, and it was a musical production, it was not something common in the film industry until 1997.
"Love Jones" director also shared in another interview that there is something cooking, and it will soon be released.