'Willy Wonka' Star Denise Nickerson Dies at 62
Denise Nickerson, best known for playing Violet Beauregarde in 1971's "Willy Wonka & The Chocolate Factory," passed away aged 62 after doctors "took off all the equipment."
In 2018, Denise had a severe stroke and was admitted to the hospital. Due to a seizure and pneumonia, she had trouble breathing on her own. The actress was rushed to the emergency room and then the ICU on July 8 after suffering a "major medical emergency."
#RIP Denise Nickerson, 62.
She was soooo good as the impatient, demanding gum-chewing Violet Beauregarde in WILLY WONKA & THE CHOCOLATE FACTORY.

The third person to find the Golden Ticket, she has an incredible screen exit - rolled away by the Oompa Loompas. pic.twitter.com/YWs7z2IfAJ

— Rhett Bartlett (@dialmformovies) July 11, 2019
Doctors explained that she had too much CO2 in her blood, which made her be "almost in a coma-like state." Soon after being admitted into the ICU, her family created a GoFundMe page to cover the medical expenses. 
On early July 10, her family announced that doctors had taken off the "equipment" she was connected to as it was not helping her.
"They just took off all the equipment. None of it was helping, but making her only more uncomfortable. We're telling her it's okay to let go," wrote her family on Facebook
Denise's son and daughter-in-law Josh and Jasmine Nickerson frequently shared updates on Denise's medical condition. One of them stated that she was never on life support but had "basic machines running," mentioning the IV drip with antibiotics and anti-seizure medication and a "very strong oxygen pump."
Sending love and prayers to Denise Nickerson and her family. One of my childhood favorites. #willywonka #violetbeauregard #denisenickerson pic.twitter.com/3xo0C6RAY8

— Rachel Federoff (@RachelFederoff) July 10, 2019
They pointed out that it was a pump and not a ventilator, which is often referred to as a life support device. Apart from that, Josh and Jasmine added that Denise didn't have sepsis and that her blood poisoning condition was due to CO2.
Hours later, the family shared a post with a black background and white words that only read: "She's gone." Earlier today, Jasmine took to Facebook to share a message thanking everybody for their thoughts and support.
"We thank you all and are trying to sort through the thousands of messages on like every platform. Please be patient with us, as it's hard to look at so much so quickly but we will get there. It's hard to wake up and re-realize she's gone but trending around the world," Jasmine wrote.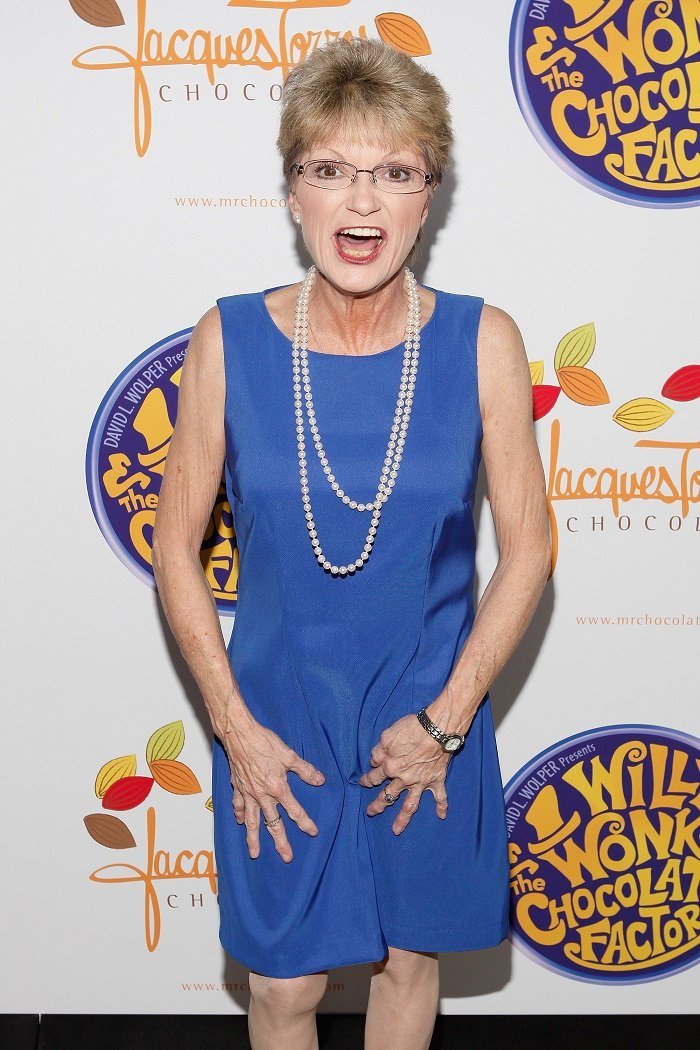 Apart from playing the gum-chewing girl in 1971's "Willy Wonka," Denise appeared in "Dark Shadows," "The Electric Company," and "Smile."