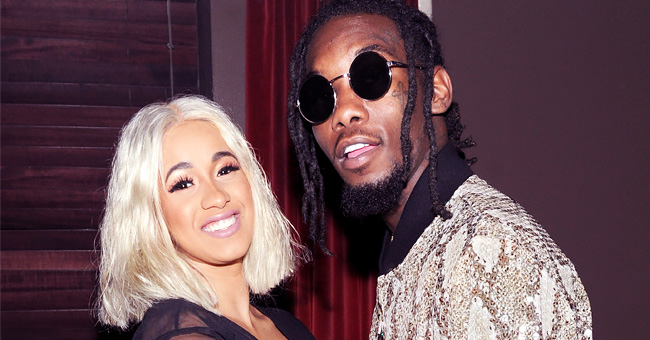 GettyImages
Cardi B Kicked off Baby Kulture's Birthday with a Midnight Cupcake Celebration
Cardi B and Offset are officially parents to a 1-year-old, and they couldn't stop gushing about their beautiful daughter on their commemorative Instagram posts.
Kulture Kiari turned 1-year-old July 10, and her Grammy-Award mom couldn't wait to celebrate, throwing a small celebration as the clock struck midnight.
MIDNIGHT CELEBRATION
Cardi took to Instagram to share a photo that shows Kulture sitting on the counter with balloons and a plate full of colorful cupcakes on the side. The sneaky little girl smashed some frosting on her mom's face, but Cardi didn't seem bothered by it.
"A little quick 12 o clock turn up my baaaaaaaaaaaybeeeeeeeeeeeeeeeee.....Ok goodbye," Cardi captioned her midnight post.
"I started winning when the whole world was doubting on me. Think I'mma lose with my little baby counting on me?"
Afterward, Cardi—still with frosting on her face—took to her Instagram stories to reveal she had to give Kulture a bath to clean off some frosting from her hair. The toddler looked nonchalant as she snuggled with mom wearing a bathrobe.
Cardi and Kulture snuggling after a bath. | Source: Instagram/iamcardib
OFFSET'S HEARTWARMING WORDS
On the other hand, Offset also joined in the birthday wishes. He shared an adorable photo of Kulture rocking a tutu and a t-shirt that read "50% Kiari—his real name—50% Cardi, 100% Kulture."
"YOU ARE SO PERFECT LOVE YOU KK. HAPPY 1st BDAY I LOVE YOU," the Migos rapper captioned his post.
Later, he shared a throwback photo of himself feeding a newborn Kulture with a bottle, and said,
"K YOU GROWING TOO FAST. WE AT THE HOSPITAL HERE. YOU ARE SO BEAUTIFUL SINCE BIRTH, I LOVE YOU. HAPPY BDAY."
A SPECIAL GIFT FOR KULTURE
Cardi continued the birthday celebration by sharing an unreleased song she wrote for her daughter and that, unfortunately, wasn't included in her first album "Invasion of Privacy" because she was sick at the time of recording.
The song, accompanied by an array of sweet pictures and videos of Kulture's first year of life, talks about Cardi's love for her girl even before she was born, and how she had to deal with the haters and people's opinions while pregnant.
"I ain't even meet you, and I love you to death," Cardi raps. "Performed live on TV, I hid you under my dress / We did the ruffles and fur coats a hundred different ways but / Seems like you're getting larger every day."
"Complete strangers, talking about my baby," she continues. "Coming from people that never used to check me / They brought opinions but nothing off the registry."
"I started winning when the whole world was doubting on me," Cardi says of her successful career, "Think I'mma lose with my little baby counting on me?"
A LAVISH BIRTHDAY PARTY
Although Cardi is currently on Switzerland as part of her world tour, fans are expecting a birthday bash for Kulture anytime in the upcoming days.
Just a few weeks ago, Cardi revealed on an Instagram live that she and Offset will be spending $400,000 on Kulture's first birthday celebration, saying:
"No lie, I'm spending about $400,000, and it's like, damn! $400,000 for a birthday party? But that's because it's her first birthday party and [expletive] costs!"
However, Cardi specified that this is the only time he will be splurging that amount, only because the first year is always important.
"NOT GOING TO JAIL"
Last month, the 26-year-old Bronx native was indicted by a grand jury in connection with a brawl that took place at a Queens Strip cub last August.
Cardi is facing 14 charges, including two counts of felony attempted assault with intent to cause serious physical injury, plus additional misdemeanor charges of harassment, solicitation, conspiracy, and reckless endangerment.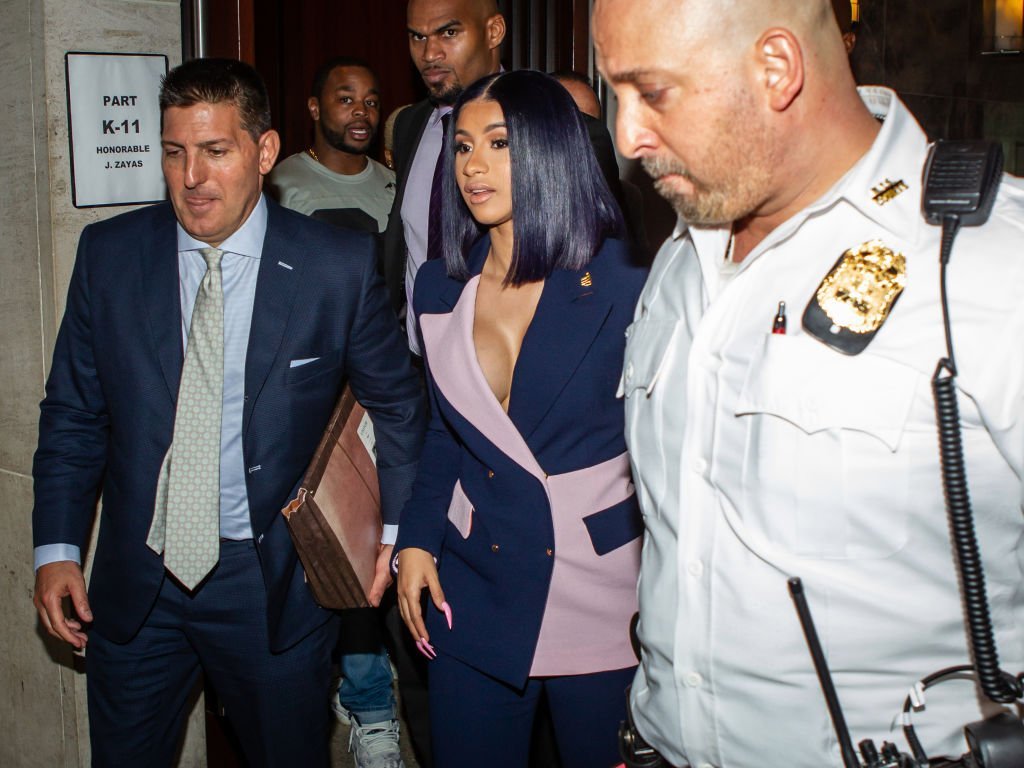 Cardi B leaves her arraignment on two felony assault counts and other misdemeanors at Queens County Supreme Court June 25, 2019 in New York City. | Photo: Getty Images
However, Cardi made sure to let the world know she's not going to jail, as she chanted in one of her performances: "I ain't going to jail! I ain't going to jail. [Expletive] you mean? I ain't going to jail, I got a daughter!"
The "Yellow Bodak" rapper rejected a plea deal in April and was arraigned at Queens Supreme Court on June 25, where she pleaded not guilty to all charges. Her lawyers seem confident on a good outcome for her and her co-defendants.
However, if found guilty, Cardi could be facing up to four years behind bars.
Please fill in your e-mail so we can share with you our top stories!