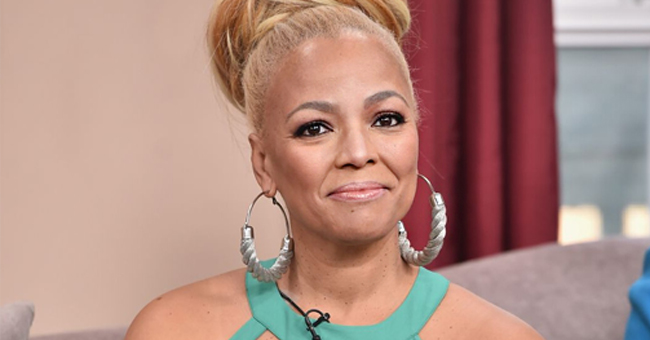 GettyImages
Kim Fields Is Helping to Organize Beth Chapman's Colorado Memorial
Kim Fields is helping to organize the recently deceased Beth Chapman's upcoming Colorado memorial.
The entertainment world is still reeling from the news of the death of beloved reality star Beth Chapman, who passed away on June 26, 2019, at The Queen's Medical Center, Honolulu, Hawaii.
Helping the Chapman family organize the memorial service for Beth in her native Colorado, is "Real Housewives of Atlanta" alum Kim Fields.
MASSIVE TURNOUT EXPECTED FOR BETH CHAPMAN'S MEMORIAL
The memorial is to be hosted at the Heritage Christian Center in Denver, and since Kim runs part of the center, she has stepped forward to help organize the event.
The memorial is scheduled for July 13, and Colorado authorities are expecting a massive turnout as fans flock to Denver to pay Beth their last respects.
After surgery in Los Angeles, Beth went into remission, but the disease later spread to her lungs
"DOG" ASKS FANS FOR THEIR MEMORIES
Beth's grieving husband Duane "Dog the Bounty Hunter" Champman has asked fans to send him videos with their tributes and memories of Beth to be included in the memorial service to richard@dogthebountyhunter.com.
"DOG" TO LEAD BETH CHAPMAN'S MEMORIAL SERVICE
Beth's husband of 13 years, "Dog" will be leading the memorial service, and paying homage to the mother of Bonnie, Garry, Dominic, and Cecily Chapman; and a loving stepmother to Duane, Leland, Zebadiah, Wesley, James, Barbara, Tucker, Lyssa Chapman
BETH CHAPMAN MEMORIAL OPEN TO THE PUBLIC
The Chapman family has announced that the doors of the Heritage Christian Center will open at 1 p.m. local time and that the service will run from 2 to 4 p.m.
Fans of the bubbly blonde reality star, who have witnessed her courageous fight against cancer, are flocking to Denver to show their respect for their deceased icon and to offer their condolences to her grieving family.
BETH CHAPMAN'S FIGHT FOR LIFE
In September 2017, fans of the reality show " Dog the Bounty Hunter" were shocked to learn that Beth Chapman had been diagnosed with stage 2 throat cancer.
After surgery in Los Angeles, Beth went into remission, but the disease later spread to her lungs resulting in a stage 4 diagnosis.
Beth refused further chemotherapy, and started filming a new show, "Dog's Most Wanted."
Beth collapsed on June 22, during production, and rushed to hospital where she was placed in a medically induced coma. She passed away on June 26, 2019, at the age of 51, surrounded by her family.
Please fill in your e-mail so we can share with you our top stories!