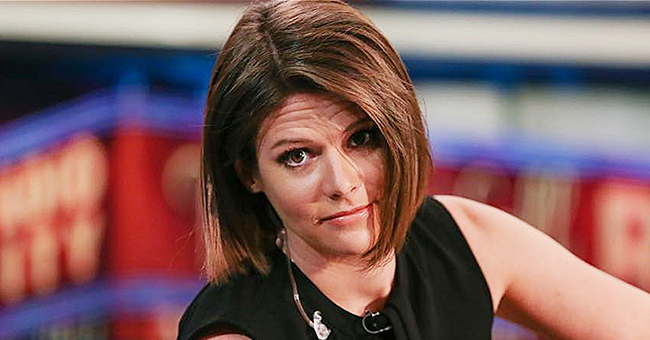 instagram.com/kasie
MSNBC Host Kasie Hunt Hits Back at Online Troll Who Called Her 'Fat'
Although celebrities are growing a thicker skin, it seems some of them have less and less patience for trolls, and one of them is pregnant MSNBC host Kasie Hunt.
The expecting mother took no time in responding to an offensive comment sent her way. Hunt replied a troll who called her fat on Twitter and her fans were swift to rush to her defense.
THE INSULTING TWEET
A Twitter user by the name Tom Smith recently took to the social media app to ask the NBC News political correspondent and host of "Kasie DC" on MSNBC, why she is "getting so fat." Hunt, however, had the perfect reply for the troll; she clapped back with the response:
"I'm 8 months pregnant?"
MSNBC live anchor Stephanie Ruhl helped continued Hunt's reply with the tweet saying:
"& setting the best example for that little nugget, you are cooking. – brilliant – beautiful – hard working – strong."
Many however quickly took a liking to her reply which soon went viral a few hours after it was sent out. Her fans not only liked and retweeted the subtle response, but they also defended Hunt by calling out the user who called her fat.
Some of her fellow journalists also came to her defense. MSNBC anchor Stephanie Ruhle tweeted beautiful words such as "brilliant, beautiful, hard-working, and strong" at Hunt.
Michelle Norris who is an ex-radio host at NPR also supported Hunt with the message, which reads:
"You look beautiful, Kasie," she tweeted. "And happy. And professional. And poised. And fully comfortable in your skin as you should be."
The most significant support, however, came when Twitter took down the account of user Tom Smith, who sent the original tweet. This is most likely to ascertain that the social media app frowns at abusive behaviors from its users.
Other users made fun at Tom writing, "I don't think Tom has much career potential as an investigative reporter," and some even going as far as referring to him as a bot.
ASHLEY BARACY SHAMED FOR HER WEIGHT GAIN
Unfortunately, Hunt isn't the only celebrity going through this barbaric behavior of being body shamed on social media. Former Miss America contestant, Ashlee Baracy can also bear testimony to the cruelty of trolls.
Ashlee, who is a TV meteorologist in Ohio, was amazed when people started shaming her after she revealed that she was pregnant on air.
The former beauty pageant contestant told "TODAY Style" that the messages started with suggestive comments about her face being puffy to degenerate remarks about her body. Ashlee said:
"Someone warned me that I was gaining too much weight and to 'watch my heart,' and another said I was covering up temperatures on the weather map during my broadcasts,"
She, however, did not let the blows put her down and has since grown a thick skin to all the insensitive bashing thrown her way. Just like Ashlee, Hunt also rose above the hateful comments with both women learning that haters will always hate.
Please fill in your e-mail so we can share with you our top stories!