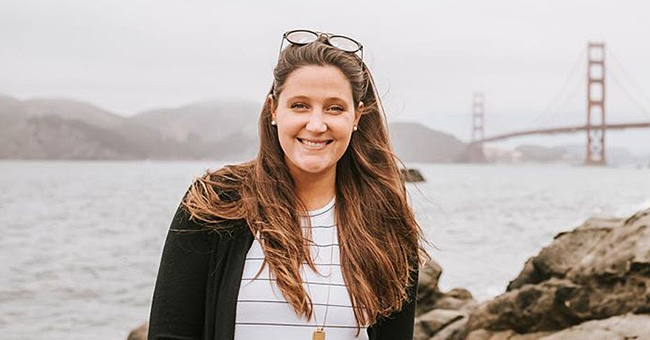 instagram.com/toriroloff
Matt Roloff's Girlfriend Caryn Chandler Supports Tori Amid Her Pregnancy Body Image Issues

The star of the show 'Little People Big World' shared in a post on her Instagram account a few days ago the struggles she has had with this second pregnancy and got a sweet support message.
It is not easy to be pregnant and also be exposed to public opinion. With so much publicity of perfect body women and amazing recoveries from pregnancies, being pregnant and having a few extra pounds becomes a big deal.
But after exposing the struggles and the vulnerability that she has felt about her self image with this last pregnancy, Tori Roloff has earned the support of her followers and a sweet message from a very close person she didn't expect; her father's girlfriend, Caryn Chandler.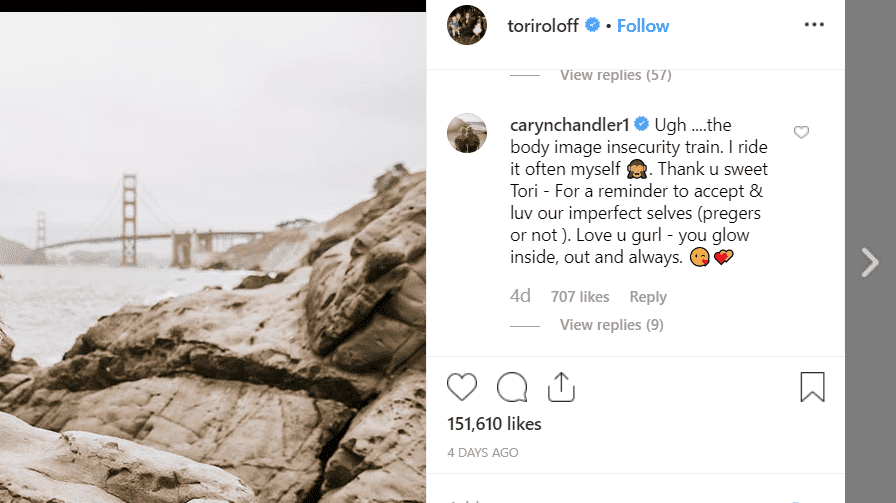 Caryn Chandler's message to Tori l Source: instagram,com/toriroloff
Caryn left a comment in Tori's post a few days ago giving her all her support. Matt's girlfriend commented that she has also gone through very hard fights with her self image and reiterated her affection for her. She remembered Tori how beautiful she is, it does not matter if she is pregnant or not.
Zack's wife Instagram post was accompanied by a picture of her from her recent visit to San Francisco. Tori also spoke with sincerity about her feelings regarding the uncomfortable questions that people sometimes do without thinking about the effect that their words may have.
Tori says that in whatever circumstance women need to know that they are beautiful, that they are strong and should love themselves no matter what happens. She extended her words to all those women who are close to her and who need to listen to them.
She ended her words by apologizing for sharing her struggles and assuring her followers that she is doing her best to enjoy this time, although she acknowledges that she is growing faster and earlier than with her first pregnancy of Jackson two years ago.
Certainly, carrying a baby in your womb is something that requires not only physical strength but also emotional because at that time, women are more vulnerable and situations are lived with greater intensity. It is a way to work with that, to be able to speak about it and share it with others.
When that effort finds support samples and words of motivation, like those that Tori Roloff has received, it becomes valuable to cooperate in making those hard moments, but also beautiful, a pleasant memory after some time.
Please fill in your e-mail so we can share with you our top stories!