Meghan Markle Described by Onlooker as 'Doting' on Baby Archie during Their First Outing
On Wednesday, first-time mother Duchess Meghan was seen out in public with her newborn son. The pair attended little Archie Harrison's father's charity polo match together.
Prince Harry, 34, and his older brother Prince William hosted a charity polo match at the King Power Royal Charity Polo Day. In attendance was Harry's wife Duchess Meghan, 37, and their son Archie Harrison, 2-months-old.
This was the family's first public outing with the little Royal boy. For most of the day, Meghan stayed under the shade of a tree with Archie nestled in her arms.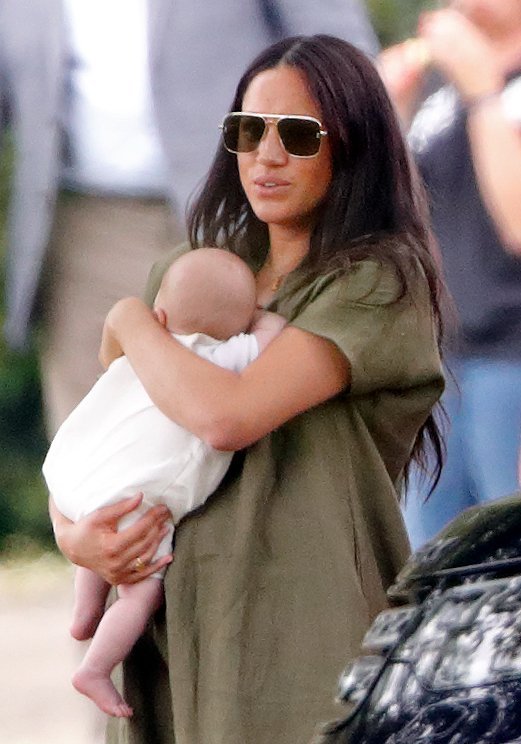 A source present at the event revealed how the mother and child interacted stating: 
"She was doting on him, there's no doubt about that. She was kissing and stroking him and bouncing him up and down."
Despite the match being in full swing, Archie slept most of the time. When he did wake up he was mostly quiet in his mother's arms.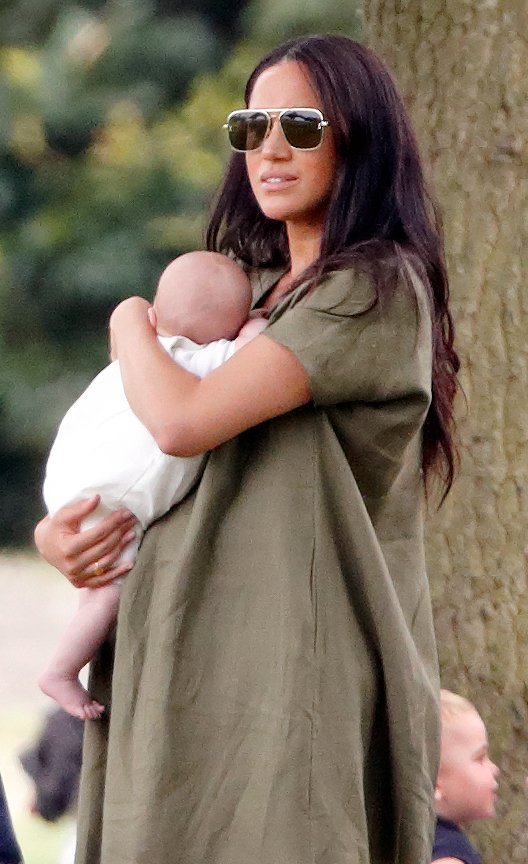 Just two days after his birth his mother described him as having a "really calm" temperament. It appears the little Royal hasn't changed much since then.
Also present at the event was Duchess Kate with her children Prince George, Princess Charlotte, and Prince Louis. After the match, Harry joined his family and they walked to the parking lot.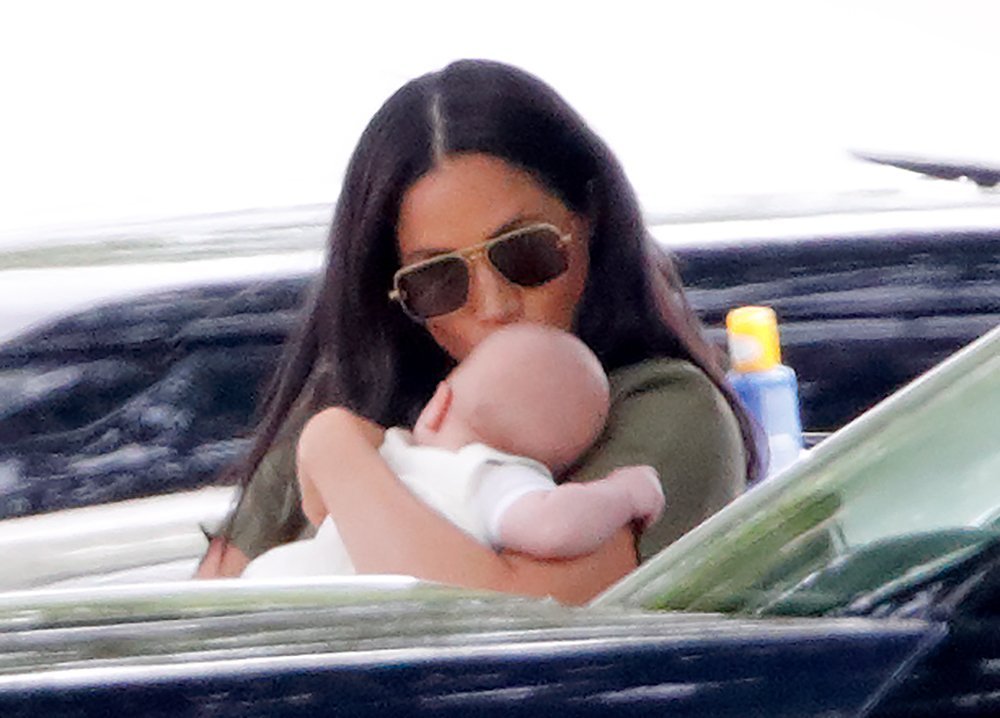 One adorable moment was captured on camera as the new parents were seen smiling at Archie who was bundled up in a blanket. The insider said the images of the family "showed real life."
For People magazine's cover story this week, a Royal source revealed how the new family was getting along. The insider stated: "They are basking in the glow and enjoying each day."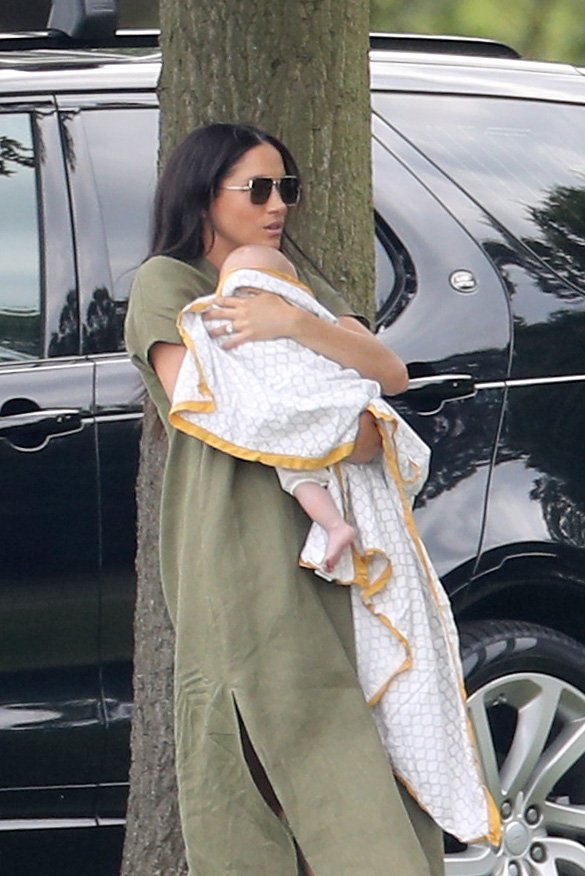 The informant also shared that the pair were like other new parents as "they're just so excited." The Sussex's were experiencing "something new every day. They're just really happy."
Besides the event being the first time that the family of three have been out in public since the little boy's birth, it also marked the first time Archie was out with his cousins. The polo match helped raise funds and awareness for charities supported by the Royal brothers.
Despite the positive outlook of Meghan and Archie's relationship by the onlooker, some Instagram trolls "mum-shamed" the new mother. They commented how in one image the Duchess looked like she was going to drop the little boy.
At the time she was pictured carrying him at the Billingbear Polo Club in Surrey.