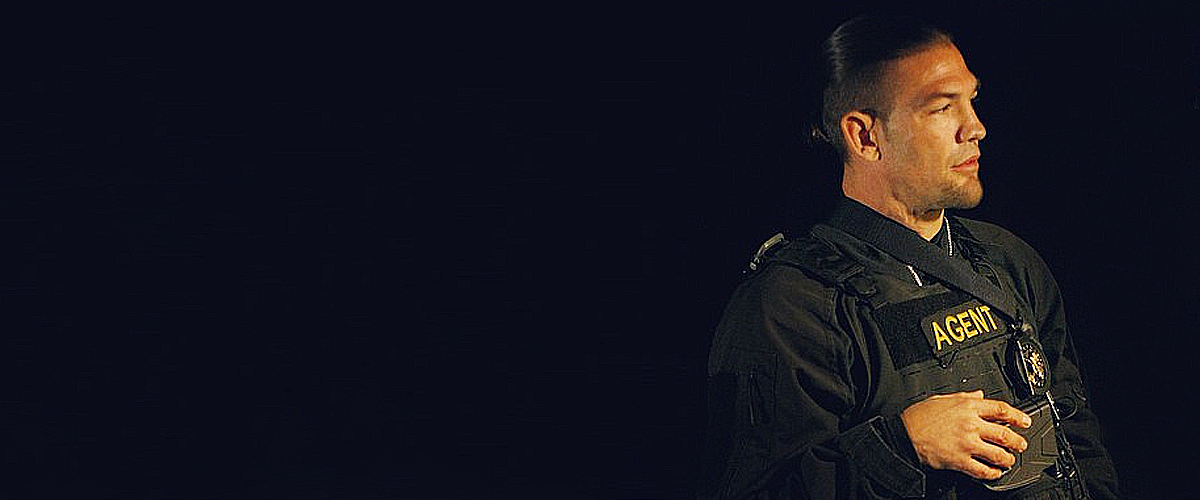 instagram.com/lelandbchapman
Leland Chapman Describes Manhunt That Landed Him in Hospital with a Torn Achilles Tendon

Leland Chapman explained in detail what happened during his first manhunt since Beth's death, which led him to have a torn Achilles tendon.
ET recently had an exclusive interview with Leland Chapman following his hospitalization after tracking down a suspect with his father, Duane "Dog" Chapman. The Chapman's were in their home in Colorado on Wednesday as Leland explained he was in the process of healing.
"Just came out of rehab and everything, so I'm trying to take it easy. I'm trying not to get in no fights and not running," he shared.
ON THE RUN
Leland further explained that the man was about to run prior to the Chapman's team reaching the place, so he jumped out of the car and saw the man running away. Everyone went to chase the criminal, but Leland knew he couldn't.
"So I jumped in the first vehicle I see. My intention was just to cut him off in the park in front of him and just wait because everybody was kinda close behind him. When I pulled in, he made eye contact with me, and I was seeing that this guy is running at slow speed, my speed," he added.
SUSTAINING AN INJURY
After seeing the slow-paced guy, Leland hopped out of the car and went towards the guy's direction who, in turn, "slammed the gate" at the bounty hunter's face. Knowing that the man was behind the gate, Leland "tried to kick it open."
"When I went to kick the gate, it kind of flexed and then it completely severed off my Achilles tendon. So it broke. Snapped it right in half," he added. "When I put my foot down, I kind of felt like it was asleep. I felt like I was walking on sand."
Still, Leland went after the guy and tasered him in the Achilles tendon and his behind, before he jumped over the fence and fell to the ground. Soon, everyone was able to catch up.
THE BOUNTY HUNTERS
The father and son duo hunted down Edward Morales, a bail jumper charged with harassment and domestic violence in Adams County, Colorado. According to The Blast, the injury will require surgery next week.
Leland will most likely be on crutches during his mother's second memorial service in Colorado, her hometown before moving to Hawaii with Dog.
Please fill in your e-mail so we can share with you our top stories!