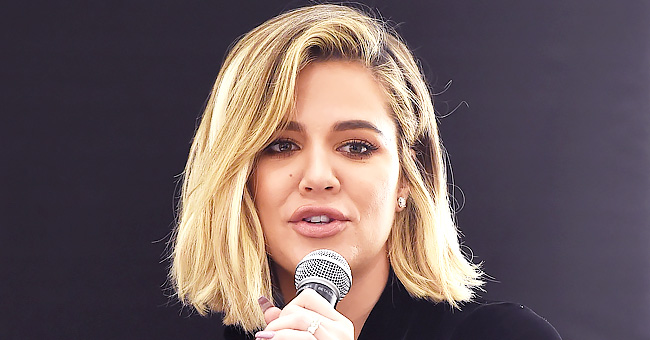 GettyImages
Khloé Kardashian on Losing Dad at 19, Says She & True Talk to Him Every Day
Khloé Kardashian is making sure her daughter True develops a relationship with her late grandfather, Robert Kardashian, as she revealed on a new sneak peek of her show "Revenge Body." Kardashian, a lawyer famous for defending OJ Simpson on his murder case, passed away in 2003.
Khloé Kardashian still talks to her late dad, and now that she has a daughter, the reality star is making sure to pass down that habit to the 1-year-old, she revealed on the second episode of the new season of her show, "Revenge Body."
THE STORY OF THE TWINS
Twins Ashley and Amber joined the show to try and shed weight after dealing with the loss of both of their parents, and on their first meeting with Khloé in front of the cameras, they opened up about their struggles saying:
"We're here because we had a lot of things happen to us when we were growing up, and I feel like it sort of put us down for a while."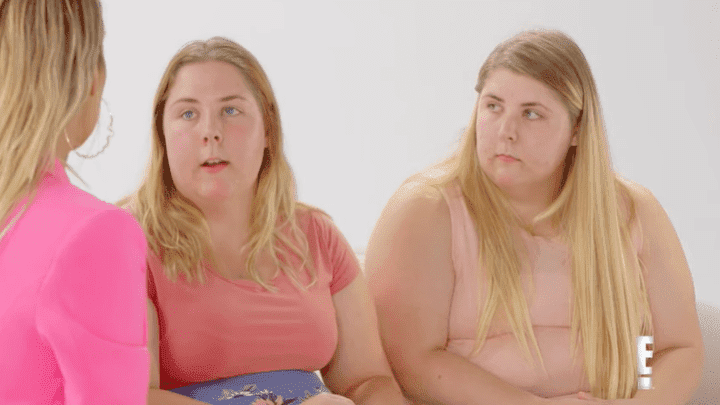 Ashley and Amber talk to Khloé. | Source: YouTube/E! Entertainment
They explained to the Good American designer that their father passed away from esophageal cancer when they were 13.
"Oh my God," Khloé reacts. "My dad had that when I was 19. It's a rare cancer, and it's a very fast cancer."
TALKING TO THEIR DADS
Robert Kardashian was diagnosed with the disease in 2003 and passed away only eight weeks later.
The twins also agreed that cancer took their dad quickly, and Ashley added:
"There's no one that can take your spot as your dad. I wish that he was still here to this day, but he's here in spirit. I talk to him, still. Some people might think it's weird, but I talk to him."
Khloé, 35, agreed with the sentiment.
"I still talk to my dad all the time, every night," she said. "Me and my daughter, we pray to him, we talk to him, so I'm a big believer of that."
ANOTHER SAD LOSS
Ashley and Amber also explained that their dad's passing took a toll on their mom, Dana, who started to rely on alcohol to drown her sorrow.
Six years later, around the time she used to get sad about her husband's death, Amber says her mom was not herself.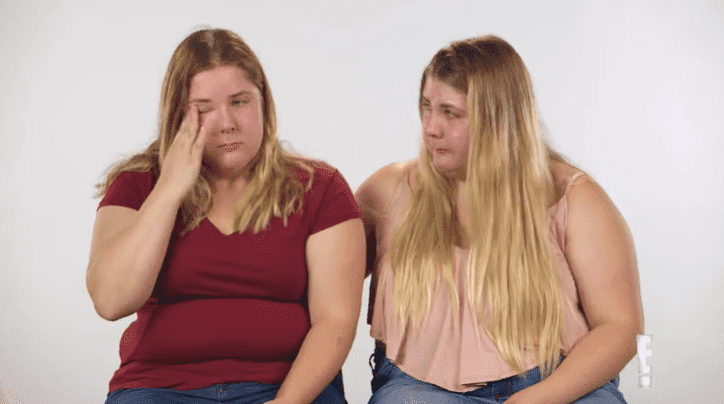 Ashley and Amber on "Revenge Body." | Source: YouTube/E! Entertainment
"I remember I was getting ready to go out with a couple of my friends and I got an outfit. I was like, 'How does it look?' She goes, 'Oh, it's good. I'm just going to go lay down.' Fifteen minutes later, I found her passed out on her bed," she recalled.
Dana's death certificate, Ashley said, reads chronic alcoholism.
KHLOÉ'S ADVICE, AND THOUGHTS ON GIVING BACK
"A bond with your mom is something really different. And not having her here, like, you just feel done sometimes," Amber confessed.
Khloé, who mentors men and women on the show to shed not only weight but also their emotional baggage, advised the twins to let of their past.
"You're allowed to be sad, and you should mourn, but the more we live in our past, it just hinders from any personal growth," she said. "Because we're not focusing on the moment right now."
Khloé learned the importance of helping others from her parents, Kris Jenner and Robert Kardashian, and says she's "big on kindness."
"It bothers me when people say, 'Oh, you have so much money that you can give back.' Offering a helping hand to someone in need — or offering emotional support to someone who needs it — is doing something good," she told People last year.
"I seriously believe that being kind takes absolutely no effort but does so much for someone else," she added.
The new episode of "Revenge Body" airs on Sunday.
Please fill in your e-mail so we can share with you our top stories!