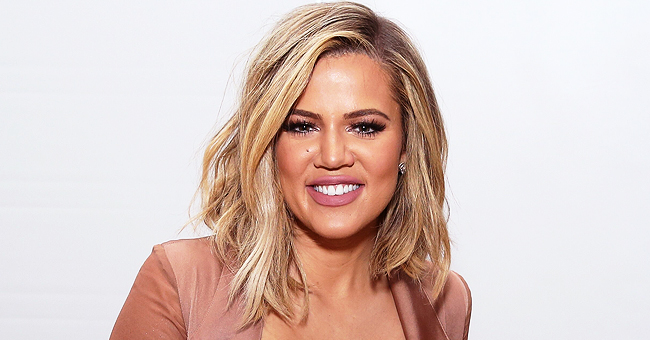 GettyImages
Khloé K. Is Not Looking to Date, Says: 'I Don't Need a Man to Feel Solid'
Khloé Kardashian is enjoying her life as a single mother, and she has no plans on dipping her feet in the dating pool anytime soon.
The "Keeping Up with the Kardashians" star is currently promoting the new season of her E! Entertainment show, "Revenge Body" and in an interview with US Weekly, Khloé revealed how her love life looks like at the moment.
When asked if any of her sisters has tried to set her up, Khloé admitted it has not happened, yet. And she's more than ok about it.
"Not yet, and I'm so good! I feel really happy, and I'm spending so much time with my family," the 35-year-old revealed. "We're working so much, but I like that I'm taking time for myself, and I think that I'm really good at being single! I enjoy it."
I DON'T NEED A MAN
Khloé, who split up with baby daddy Tristan Thompson five months ago after he got involved with Jordyn Woods, says she doesn't need a man in her life at the moment.
"I don't ever feel like I need a man to feel solid," she said. "I feel really good, so I'm enjoying spending time with True and my family."
Khloé and Tristan had been dating for less than a year when she got pregnant with their first child, daughter True.
"I think Tristan and I broke up, like, five months ago, so it's still sometimes awkward, but I think we're both doing a really good job."
The couple seemed to be in a happy place, but two days before Khloé's delivery date, photos and videos of Tristan kissing and groping other women flooded the internet.
The Good American designer was devastated, and still, she decided to forgive the NBA player and move forward with their relationship as they started to build a family for baby True.
Then, last February, Thompson and Kylie Jenner's former best friend, Jordyn Woods, became the center of a cheating scandal that rocked the Kardashian family. This time, Khloé split up with Tristan for good.
WORKING ON CO-PARENTING
However, she says these days they're working hard on co-parenting, and she takes advice from her sister Kourtney and her ex Scott Disick in that aspect.
"I think Tristan and I broke up, like, five months ago, so it's still sometimes awkward, but I think we're both doing a really good job. I mean, whenever he wants to see her, he can," Khloé revealed.
And although she admits the wound is still fresh, putting her daughter as a priority has helped her deal with the situation. As she said:
"It's all about the baby! You put your kids as a priority, and they come first. Nothing else matters."
MOVING FORWARD FROM THE DRAMA
A few weeks after the cheating scandal broke, Khloé and Tristan came face to face publicly for the first time at True's first birthday party. They kept things friendly and barely interacted with the other.
However, Thompson published a birthday message for Khloé on Instagram a few weeks ago, proving the world that despite what went down, he has nothing but love for the mother of his kid.
"Happy birthday @khloekardashian," he wrote. And continued:
"You are the most beautiful human I have ever met inside and out. Thank you for being an amazing mommy to our princess True. She is blessed to have someone like you to look up to. I wish you nothing but more success and sending you positive blessing your way. Enjoy your day, Koko."
Although Khloé didn't comment on the post, she acknowledged it with a like.
Please fill in your e-mail so we can share with you our top stories!