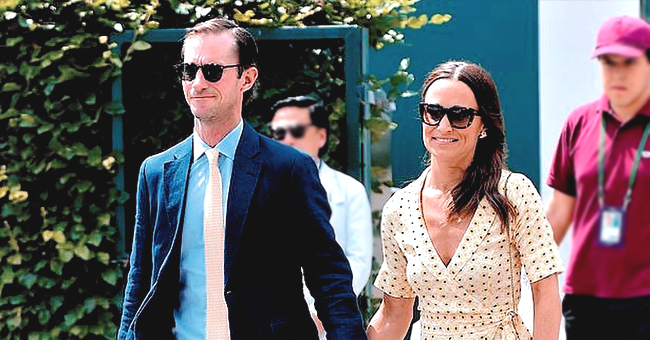 instagram.com/pippa.middleton.matthews
Pippa Middleton Spotted with Husband James Matthews at Wimbledon

Kate Middleton's younger sister Pippa Middleton looked like a gorgeous sunflower at the Wimbledon Men's semi-finals in a yellow wrap dress by Ganni.
The 35-year-old British socialite blocked out the sun with her large sunglasses last Friday upon arriving at the All England Lawn Tennis and Croquet Club for the Wimbledon matches.
Joined by husband James Matthews, Pippa also carried a floral white bag and was donned in white open-toed shoes with a modest heel. Photos can be found below.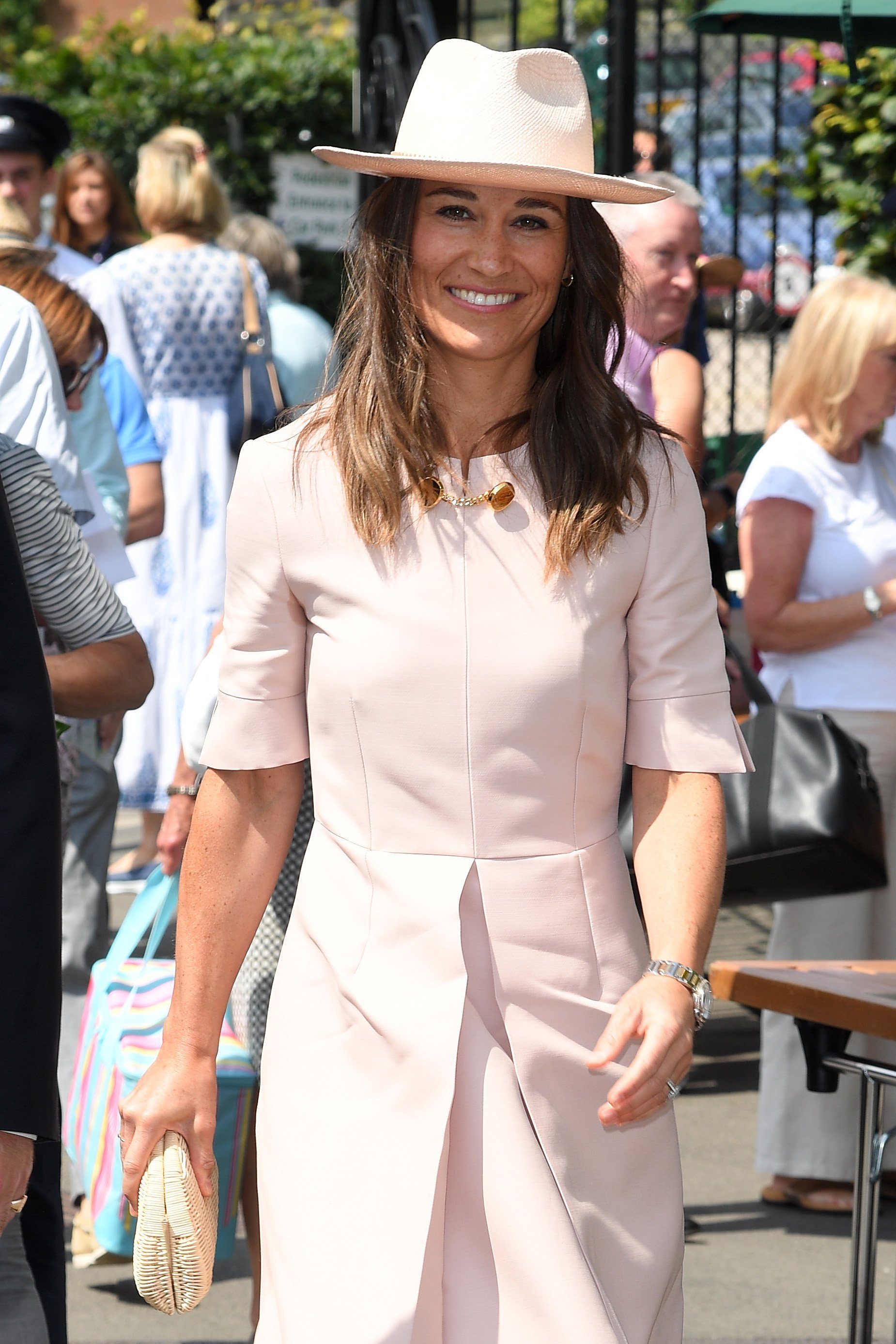 Pippa Middleton attends Wimbledon 2019 during Week 1 | Photo: Getty Images
The center of attention of her ensemble was the stunning yellow dress she had on which showed off her slim figure through its v-neck design and belted waist. It came down to just below her knees and featured fitted sleeves.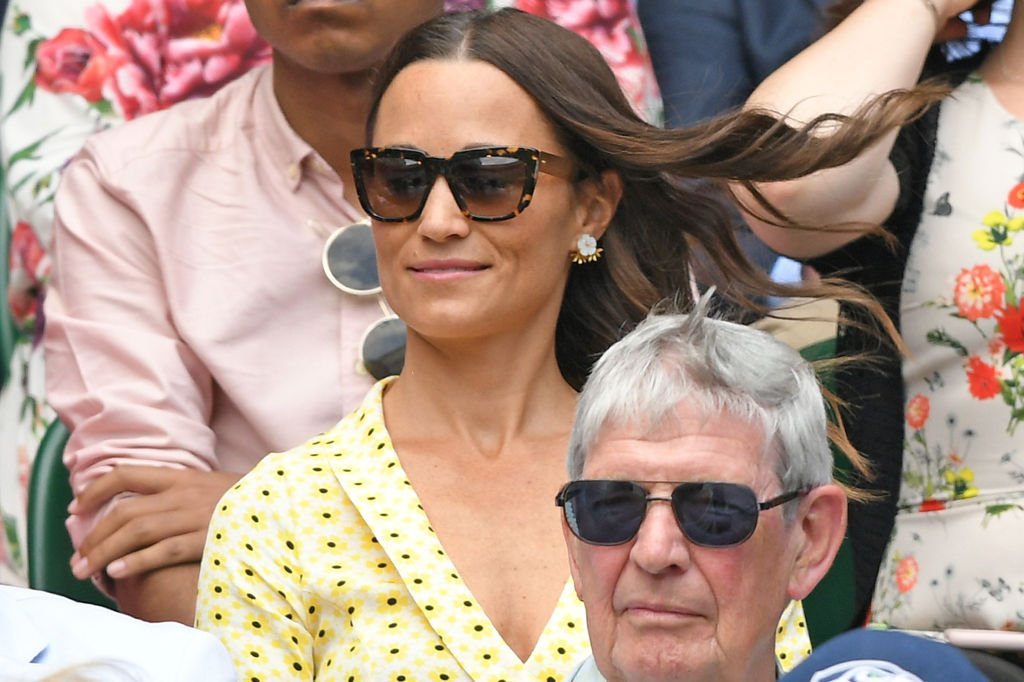 Pippa Middleton attends Wimbledon 2019 to view the Men Singles Semi-Finals | Photo: Getty Images
Tiny sunflowers littered the dress, insinuating Pippa's readiness for sunny gameplay. When she had to hold down the dress on account of the wind shifting it, however, she proved she didn't anticipate a possible wardrobe malfunction.
Those interested in Pippa's dress will find it going for $205 online. She accessorized with an oversized watch, a ring, and stud earrings. Her husband, also sporting sunglasses, chose to wear a blue jacket, a lighter blue undershirt, khakis, and a yellow tie to sync up with Pippa's outfit.
It was Pippa's second appearance at Wimbledon this year. She made her debut sometime last week, as did her sister the Duchess of Cambridge. She went on to attend the Women's FInal the next day alongside Kate and the Duchess of Sussex, Meghan Markle.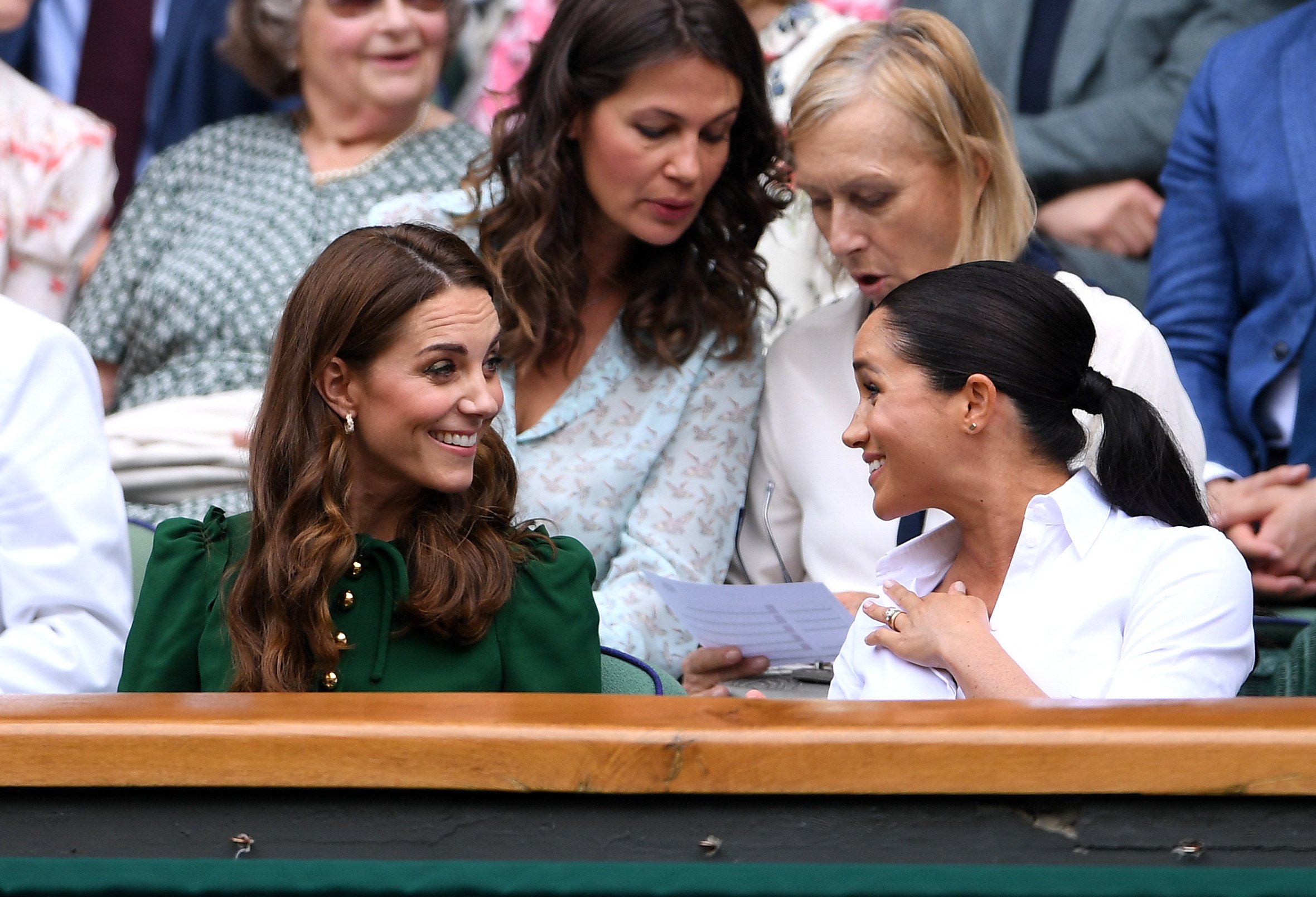 Kate Middleton and Meghan Markle at Wimbledon's 2019 Ladies' Singles Finals | Photo: Getty Images
Markle, 37, is a close friend of Serena Williams, who played against Romanian tennis star Simona Halep in the final. Halep ended up with the championship, but Markle cheered her on after the well-deserved win, as did a gracious Williams.
Kate chose a green Dolce & Gabbana dress for the occasion, while Markle rocked a white shirt from Hugo Boss. She paired it with a pleated skirt of the same color. Kate showed up quite a while before her fellow royal did.
One belief is that Kate arrived early to greet the players, but it could also be that Markle simply took a bit longer to reach since she lives farther away at her new home in Frogmore Cottage. Both women left behind their children to view the action on the famous lawns of Wimbledon.
Please fill in your e-mail so we can share with you our top stories!