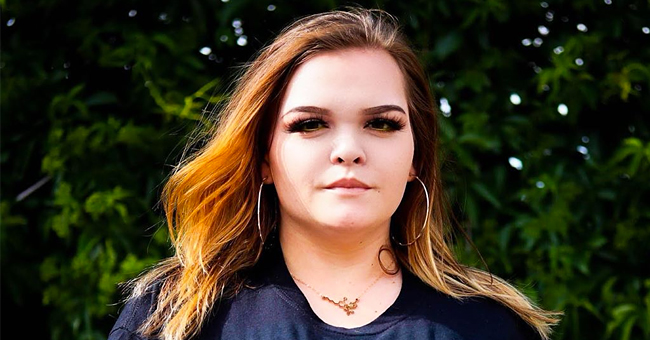 instagram.com/bonniejoc
Bonnie Chapman Comments on the Possibility of Duane's Remarriage after Beth's Death
Bonnie Chapman answered a question asked by a fan through Instagram regarding the possibility of her father, Duane "Dog" Chapman, getting married one day again: "Their love was one of a kind."
Among a series of Instagram stories, Bonnie Chapman answered a question from a curious fan asking about the possibility of the "Dog the Bounty Hunter" star, Duane "Dog" Chapman getting married again after his late wife's recent passing.
AN EVERLASTING LOVE
"Nope, he found his soulmate. No one can replace her in his heart. Their love was one of a kind, it made me believe love truly exists," she answered.
Her post came with a sweet photo of Dog hugging Beth with his eyes closed while the family matriarch had a big grin on her face as she leaned towards her husband -- truly a sight of everlasting love between two people.
DUANE AND BETH
Dog and Beth had a complex start to their relationship having been dating on and off after they met in 1986, but many years after, in 2006, they decided to legalize their relationship and get married. Before their 'happily ever after' began, the two were wed to different people.
The Chapman patriarch had four wives before finally tying the knot with Beth -- La Fonda Sue Honeycutt, Lyssa Rae Brittain, Anne Tengell, and Tawny Marie, while beth married Dog's childhood best friend, Keith Barmore in 1991.
"When I heard they got married, I got physically sick," Dog wrote. "Friends told me he was abusing her something awful."
On June 26, with a heavy heart and tears in his eyes, Dog bid farewell to the love of his life.
SURPASSING CHALLENGES
Their marriage was not always easy, but the couple still remained faithful and loyal to each other, especially after Beth was diagnosed with stage two throat cancer in 2017. However, the sickness was but another hurdle in their life.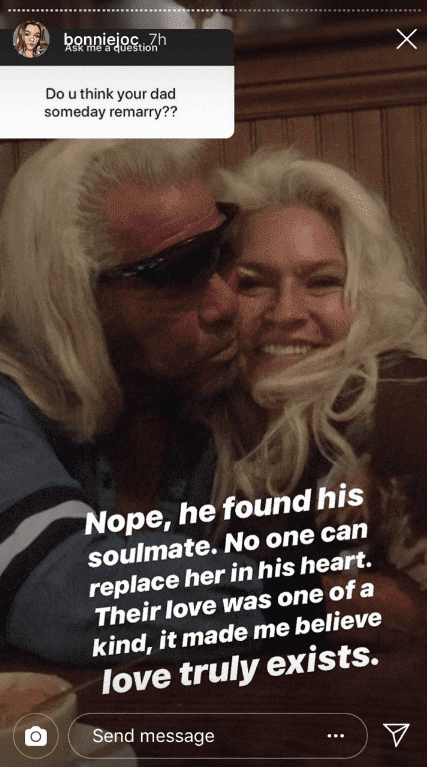 Instagram.com/bonniejoc
Unfortunately, the cancer came back and was here to stay in November. It was a painful pill to swallow, knowing that the love of your life had a terminal illness, but Dog stood strong for Beth. In an interview with Daily Mail TV, Dog said:
"Despite all of the obstacles I have overcome, this is by far the biggest test of my life and mark my words; I will not let her die. She is my rock and my bodyguard. I will do everything I can to keep her here."
AFTER BETH'S PASSING
On June 26, with a heavy heart and tears in his eyes, Dog bid farewell to the love of his life. Beth lost her well-fought battle and died surrounded by her family and while holding her husband's hand.
During an interview with Entertainment Tonight, the bounty hunter star spoke about how emotional he gets upon seeing and hearing his late wife's footage of "Dog's Most Wanted," a highly anticipated spinoff of "Dog the Bounty Hunter."
"So I mean, I've already looked at some of them, OK, and I see her, and I hear her and I freaking start bawling cause it happened," he revealed. "I just instantly start crying."
Please fill in your e-mail so we can share with you our top stories!