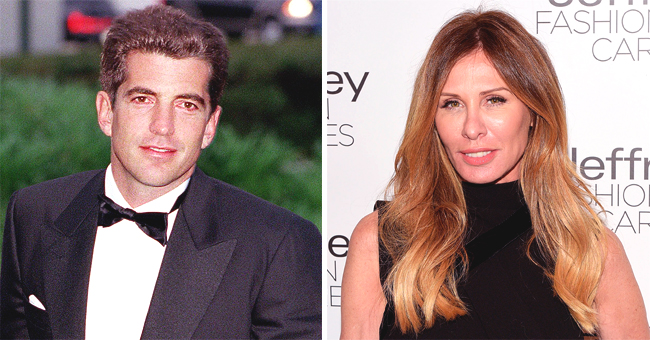 Getty Images
Carole Radziwill Speaks out on the Relationship between John F Kennedy Jr and Her Late Husband Anthony
Carole Radziwill revealed details about the relationship between her late husband and John F. Kennedy Jr. in an A & E special to mark the 20th anniversary of their deaths.
John F. Kennedy Jr. and Anthony Radziwill, Carole's husband, were first cousins who shared a special bond. The journalist sat down with the historian, Steve M. Gillion for an interview for the A & E special "Biography: JFK Jr. The Final Year Above," and offered a unique view of the relationship between the late cousins.
Carole, who had a front-row seat to their lives, said that John led a complicated life due to his unconventional childhood. She added that although they knew for a long time that Anthony would die from Sarcoma cancer, the former first son refused to accept it.
In Carole's view, John has on "Blinders" and blocked out the painful reality for a long time, and in an unfortunate turn of events, he died from a plane crash with his wife, Carolyn Bessette Kennedy, and her sister, Lauren, a month before Anthony.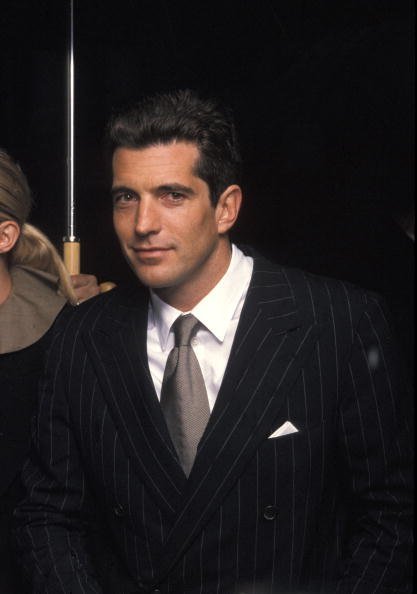 John F. Kennedy Jr. | Photo: Getty Images.
The "Real Housewives of New York City" alum equally told Gillion that she, her husband, his cousin and Carolyn, planned to have dinner on July 18 before the crash, and in the last days of John's life, he was frantic, like he was trying to create memories.
The TV personality said the cousins loved, trusted, and confided in each other; they were like brothers and played practical jokes on themselves. The special also showed photos of John and Anthony as adults and videos of their times playing together as children; their mothers' Jackie O. Kennedy and Lee Radziwill were sisters.
In an exclusive essay for the Daily Mail, Carole wrote that in '99 she lost the people who were closest to her, and not even the knowledge that Anthony would die from his cancer lessened her sense of loss.
The journalist added that while the pain of losing the trio decreased over the years, she's trapped in '99 forever, and she'll remember them as the people they were in their thirties, the life they lived and the promise of what could have been.
Earlier this month, TLC released a documentary, "JFK Jr. and Carolyn's Wedding: The Lost Tapes," which covered never-before-seen videos of the secret wedding between the two on Cucumber Island in '95.
John's friend, Billy Noonan, gave the tapes to the network, and in it, the deceased publisher said the then-Calvin Klein publicist made him the happiest man in the world when she married him, and changed his life completely.
The deceased couple's plane crashed into Martha's Vineyard in Massachusetts, and perhaps they were fated to go that way as everyone who knew them said they were "Magic together" and made each other whole.
Please fill in your e-mail so we can share with you our top stories!