Phaedra Parks Is 'Quite Excited & Happy' about New Man Who Is 10 Years Her Junior
Phaedra Parks has found love again in a man ten years her junior. The former "Real Housewives of Atlanta" star says she's excited and happy about her new relationship but admits she's not ready to introduce her new beau to her sons yet.
Phaedra Parks is giving love another chance after her failed relationship with convict ex-husband Apollo Nida, the father of her two sons, Ayden, 9, and Dylan, 6.
BACK IN THE DATING POOL
Earlier this year, Paks dated radio host Tone Kapone, but it seems like their relationship didn't work out. And now, the 45-year-old celebrity attorney is dating Tyler Perry's "The Have And The Have Nots" actor, Medina Islam, who happens to be ten years younger than her.
"I dated a guy, and that didn't quite work out, and so I found another guy that's more suitable for me, and I'm quite excited and happy about him," Parks confessed to Daily Mail TV. "He's very smart, very intelligent. He's kind. We are both socially active. He's really sober and smart. He's a great father. So I'm excited about it."
"He is definitely the type of guy I want to take home to my mother though."
The 35-year-old actor, who also dated former RHOA star Claudia Jordan, is also a businessman.
He's the Urban Initiatives Director for BlockChain real estate firm Propy. They've been dating for only four months, but the pair was recently caught out and about looking smitten with each other in Atlanta.
According to Daily Mail, the pair met through the celebrity dating app, Raya.
"We've been in the same circles for some years, but he heard that I was on this dating site and he joined to meet me," Phaedra explained. "You choose someone, and if they like you back, they send a rocket blast. And so the rocket blast came through, and I answered the call."
THE PERFECT MAN TO BRING HOME
Although Phaedra says that Islam hasn't met her sons yet because she wants to make sure to bring "the right person" into their lives, she says there's someone in her family that would be delighted to meet the actor:
"He's a great actor, and he's on my mother's favorite TV show. And so, she was thinking he was adorable as well. So, it's sort of all worked out perfectly."
Medina is a vegan, doesn't eat sugar, loves exercise, and converted to Islam.
"He is definitely the type of guy I want to take home to my mother though," Phaedra said, and continued gushing:
"He's the type of guy you could really be proud of. He is healthy, he's an exercise guru, and his body is to die for. He doesn't drink; he doesn't do drugs. He's very spiritual, and you know, I love the Lord, but you know, he's Muslim."
Phaedra confessed she hasn't told her parents about Medina's Muslim background yet, but it will be interesting considering they're pastors in the Methodist church. However, she believes Medina has earned some points already, at least with her mother.
MOVING ONTO BETTER THINGS
Medina Islam represents a huge change for Phaedra, who was married to Apollo Nida for almost five years until their 2017 divorce.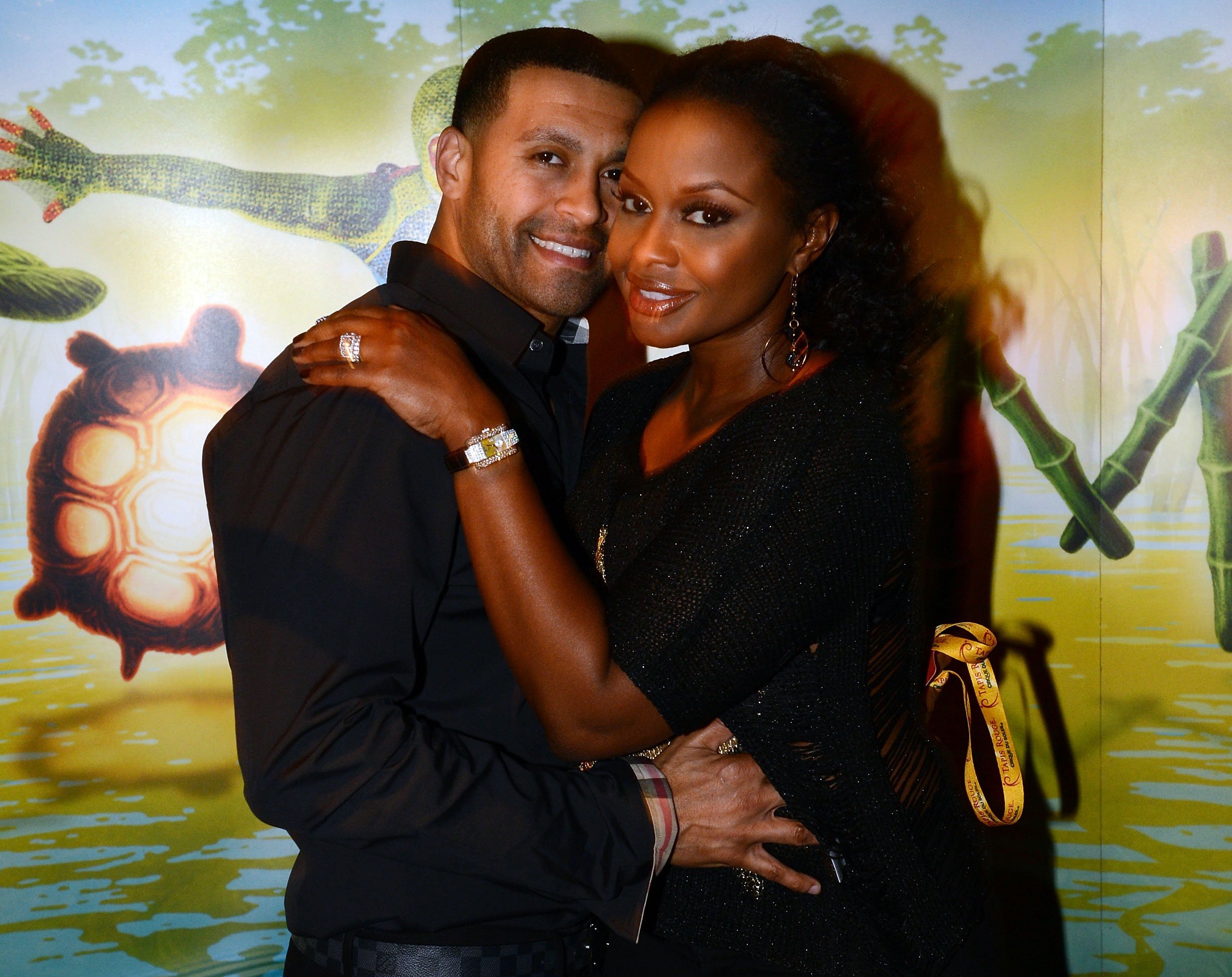 Nida has served five years in jail for fraud and identity theft. He was released in early June and moved into a halfway house in Philadelphia, where he was expected to stay until October when his sentence officially ends.
However, only nine days later, Nida was back behind bars after he violated the terms of his parole.
Phaedra says she wasn't really surprised about the situation, but her sons were left sad and disappointed when they couldn't see Nida on Father's Day.
"I was disappointed, but at the same time, I don't know if I was that shocked because he is a risk-taker and I just hate it because now it's just above all of us, only Jesus can fix it," Phaedra said.
And concluded:
"I can't make him be what he doesn't want to be. He has to want to change."
Nida is expected to continue serving his sentence in jail until October 2019.