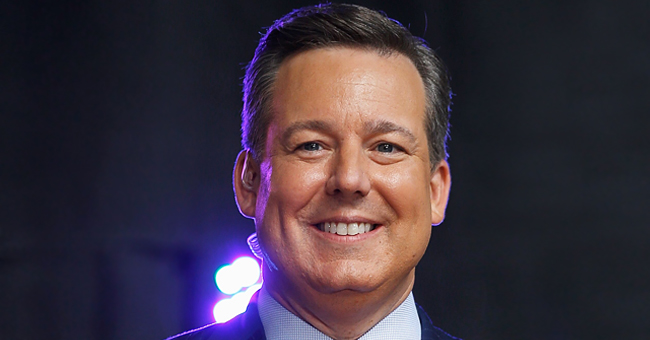 Getty images
Fox News' Correspondent Ed Henry Gives 'a Little Life' to His Sister by Donating Part of His Liver

Ed Henry donates thirty percent of his liver to his sister who suffers from degenerative liver disease, says he hopes to "give her a little life."
During a segment of "Fox & Friends Sunday," Fox News' chief national correspondent, Ed Henry got teary-eyed as he revealed that he would be donating part of his liver to his baby sister, Colleen.
Colleen has been battling a degenerative liver disorder that required her to get a liver transplant to live. Henry, who will be donating 30% of his liver, says he shared the personal family story to spread empathy and inspire hope in people.
A picture of his sister, Colleen flashes in the background, as the TV host, struggling to hold back tears, shared that it had been a long journey. He hopes by sharing, he encourages people and brings awareness because thousands of people need lifesaving organ donations.
He added that all he ever wants to do was make his sister happy and "give her a little life." After cracking a joke about not being to avail himself to the open bar at his co-host Pete Hegseth's upcoming wedding due to his liver, he shared some details on the surgery and his expectations.
The Fox correspondent would expect complete regeneration of his liver following the surgery if there were no complications. He said:
"If all goes well, I'm going to give 30% of my liver and amazingly that 30% will become 100% in my sister in a short time. She's obviously in a different position than I am so it might take longer."
Henry added:
"My 70% should become 100% in, I'm told, four to six weeks. It will regenerate. It's amazing, the liver."
Having been tested in preparation for the six-hour operation, Henry was deemed fit and healthy to handle the physical and mental strain of the surgery. Henry and Colleen had their surgery in a side-by-side operating room.
Colleen, who was a bit hesitant about sharing her story so publicly sent her brother a text. Henry shared the text message on air, with her blessings, of course. It read:
"It is truly a heartwarming story about the love & bond between a brother & sister."
The surgery was a success, Henry shared his sister's favourable prognosis on Twitter and said she's recovering at a good pace. Foreseeing no further complications, both Henry and Colleen are expected to have regenerated 100% of their livers in about 6-8 weeks.
Please fill in your e-mail so we can share with you our top stories!