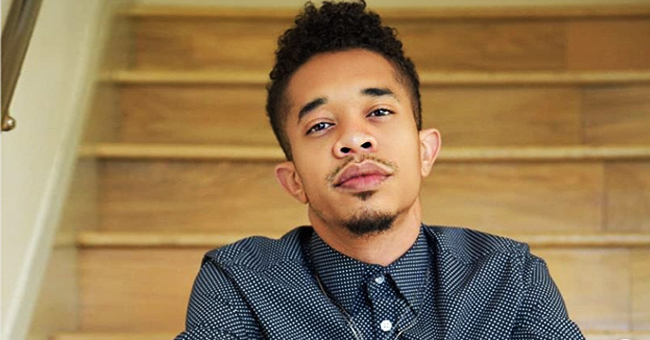 instagram.com/garylgray
Gary Gray, Better Known as Little Nelson on 'Cosby Show,' Is All Grown up & He Paints

Gary LeRoi Gray drew a lot of laughs from viewers when he played adorable Nelson Tibideaux on "The Cosby Show," but little Nelson is not so little anymore and has a newfound love for painting.
Gray only appeared on "Cosby" for seven episodes, making his entrance in the sitcom's final season, but that was enough to endear him to fans. His sometimes-annoying curiosity was an instant hit.
If you were a fan of the NBC series that ran for eight seasons, then you must be familiar with Nelson Tibideaux, the curly-haired son of Sondra and Elvin Tibideaux. You'll also probably find it shocking when you see how the once-little man, now in his 30s, looks.
'If it happens to be seven gay characters in a row, then so be it. I'm not worried about that' ~ Gary Gray
These days, you can catch up with Gray on Instagram, where he uploads photos of his daily moments and unique paintings.
In May, the former child actor showed off an Acrylic painting of a character he promised to paint again. "This character is going to be one I paint again, so consider this the first in his series," he captioned the post. "I might put this up for sale. Maybe."
Earlier this year, Gray also created a piece that appeared to be the Greek god of the sea Poseidon, but with brown skin and an unapologetic afro. The "Even Stevens" actor also shares photos of himself, like last month when he thrilled fans with a shirtless snap.
After his time on "The Cosby Show," Gray went on to appear in other series like "Family Matters," "Living Single," and "The Fresh Prince of Bel-Air." He also voiced A.J on Nickelodeon's animated series "The Fairly Odd Parents" and Squid on "Rocket Power."
Marking one of his first grown-up acting roles, Gray nailed the portrayal of Efrem, a gay character in the 2014 film "Blackbird."
In an interview preceding the movie's release, Gray told Vibe.com why he chose to play the role:
"The character was one that I really wanted to play because I [had] never really done anything with that many layers. Especially growing up doing Disney and a lot of Nickelodeon shows, it never really allowed me to go that far into my craft."
"I pick roles that I want to be able to tell that characters' story," he added. "If it happens to be seven gay characters in a row, then so be it. I'm not worried about that at all."
Please fill in your e-mail so we can share with you our top stories!