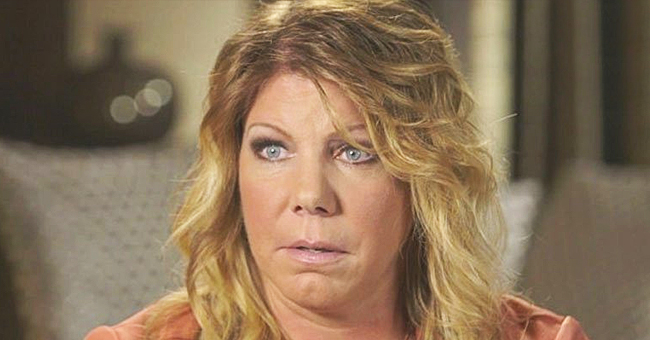 twitter.com/people
Meri Brown of 'Sister Wives' Shares a Cryptic Message after Recent Photo with a Mystery Man
Meri Brown sparked speculations after posting a photo with a "mystery man."
Some fans are having the impression that Meri may be leaving her "Sister Wives" husband, Kody Brown, for a new love interest.
"Empowering women doesn't come from selfishness but rather from selflessness."
Meri also posted a cryptic message that reads:
"People who wonder whether the glass is half empty or half full are missing the point. The glass is REFILLABLE."
This post had fans speculating that the reality star may have dumped Kody, whom she shares with three other women. Meri has been married to Kody for almost three decades.
FOURTH WIFE'S ARRIVAL
The lives of the polygamist family are chronicled in the reality show, which follows Kody, his four wives, and their combined 18 children.
Meri and two other wives, Janelle and Christine, have worked for years with Kody to develop a cohesive, loving family. Their marriages to Kody produced 12 children.
The fourth wife, Robyn, came a little later. When she married Kody, she already has three children which were immediately added to the family.
Robyn and her children's arrival triggered insecurities and uncertainties among the three other wives and their children.
Tension has been apparent in the family, particularly between Meri and Kody.
TAKING THEIR 'FEUD' ON SOCIAL MEDIA
Previously, Meri shared quotes about "selfish women" on social media. But Kody reportedly made a clapback.
Meri posted two short quotes on her Instagram story at different times. The first one is by Selene Kinder, the founder of "Empowering Women Now", which reads:
"I wish more women realized that helping another woman win, cheering her on, praying for her, or sharing a resource with her, does NOT take away from the blessings coming to them. In fact, the more you give, the more you receive. Empowering women doesn't come from selfishness but rather from selflessness."
The second is from Dr. Phil McGraw, which reads that "not one bit of my self-esteem is tied up in your acceptance."
A few days later, the family's patriarch tweeted:
"Bitterness is the undoing of creativity. Thus, a poet allows his blood to sweeten with pain. May all pain sweeten your blood so you will access Source Energy and find Peace.
Fans can only hope that the family is able to resolve their conflicts and continue to lead a harmonious family life.
Please fill in your e-mail so we can share with you our top stories!