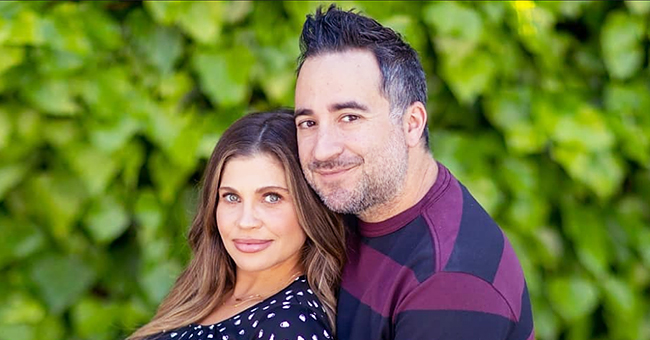 instagram.com/daniellefishe
Danielle Fishel's Baby Son Adler is Finally Out of Hospital after 3 Weeks

The actress thanked the entire hospital and especially the nurses of the NICU for all the care they took after her son Adler, who was born before the scheduled date.
When the arrival of a baby is expected, the emotion of having it in our arms makes us want it to be born as soon as possible. However, this is not a good thing because a baby born prematurely endangers his life and requires multiple and specialized cares.
Danielle Fishel knows this very well because she has spent the last three weeks in the hospital with her newborn baby. Being in the hospital with a child is already stressful, but when it is a newborn baby and the stay is in the NICU it can become a real nightmare.
Adler is a baby born four weeks before the probable date of delivery and he kept everybody in suspense, especially his parents and immediate family members who did not stop begging for the health and full maturity of this premature baby.
Fischer is so happy that she commented in the photo that she never wanted to know the NICU, and even less to have her baby admitted to her, but she can't thank enough the staff that attended her son Adler during their stay.
She also wrote that there is no better place for the parents of a child with some type of health problem to come since the care of these children must be timely and responsible.
She says goodbye to the readers and the people who made this meeting possible. Of course with the hope never to return.
The good news about the baby going home spread through the media and both parents shared the same photo on their respective Instagram accounts.
Jensen Karl said that these days in the hospital were a roller coaster of emotions for him and that he will be in their hearts for the rest of their life.
Likewise, the hospital nurses sent their love and congratulations because Adler graduated from the NICU. He also added that now they belong to the fraternity of parents with children in the NICU, something he would never have thought and that his heart is broken by those who still remain there.
Please fill in your e-mail so we can share with you our top stories!