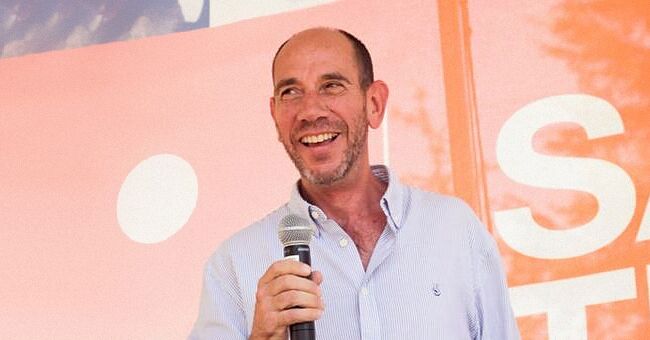 Late NCIS: LA Star Miguel Ferrer's Son Rafi Shares a Photo with His Brother

The Ferrer boys are looking stunning and all grown up! Rafael Ferrer shared a photo of his brother on Instagram and this has gotten their fans really excited.
Rafael Ferrer, mostly known as Rafi, shared an image with his brother Lukas on his Instagram page, and really, 1993 (first child, Lukas was born) seems like a long time ago.
The image captured the brothers side by side on what seemed to be like an icy mountain as they wore wide grins and posed in their black jackets. The photo was shared alongside a caption which read:
"Hey! We're the Ferrers!"
Which is believed to be a tribute to their late dad.
The boys, who are fruits of late dad, Miguel Ferrer's first marriage to his wife, actress Leilani Sarelle have never been one to shy away from how much they loved and missed the actor.
A day after Miguel died, one of his sons, Rafi posted a very touching tribute on his Facebook page, recounting the experiences they had together and their final moments.
He wrote
"Just yesterday, we made plans to go to the beach this weekend. I would drive the land cruiser, and you would play DJ, schooling me on Bob Dylan. Yesterday, I hugged you tight and told you how much I loved you, not thinking for a second that this was the last moment we would ever share."
The tribute has followed a myriad of others from loved ones, colleagues as well as fans of the actor who came into limelight in 1987 following his role in the movie RoboCop.
It is apparent that even though Miguel loved to take on villain roles in movies, he was a superhero to his three kids as they are never hesitant to open up to the public on how much of a great dad he was.
MIGUEL'S DEATH
Ferrer, who unknown to many fans is George Clooney's cousin died on the 19th of January 2017 after battling throat cancer. He was 61 years old.
In a tribute to him, showrunner R. Scott Gemmill for NCIS: Los Angeles wrote:
"NCIS: Los Angeles' lost a beloved family member. Miguel was a man of tremendous talent who had a powerful dramatic presence on screen, a wicked sense of humour, and a huge heart."
He is survived by second wife, Lori Weintraub and three children namely: Lukas, Rafael, and Jose.
Please fill in your e-mail so we can share with you our top stories!